A place where young people's voices are valued and heard. A place to learn music, songwriting, production, radio, filmmaking…and put those skills to use! A place to be a leader. A place to be creative. A safe space.
Over the course of the year, ZUMIX offers private and group music lessons, as well as more than 40 programs in the following areas:
Creative Media + Technology (ages 12-18)
Our CM+T programs offer hands-on experience creating media and amplifying music and ideas! After gaining skills in audio-visual production, you can put those skills to use in paid positions running sound for live shows, recording albums, hosting podcasts and documenting community events.
Filmmaking
Radio + Podcasting
Studio Recording + Music Production
Live Sound
Instrumental Music (ages 7-18)
Do you sing around the house? Or want to learn to play an instrument? Have you ever wondered what it is like to be in a band? These are all experiences you can gain through our private or group lessons in guitar, ukulele, piano, bass, voice, drums, and brass.
Lessons
Guitar
Piano
Bass
Voice
Brass
Drums
30-minute weekly private lesson: $50/month
1 hour weekly group lesson: $50/month
1 hour weekly private lesson: $100/month
Ensembles
Our professional ensembles are the next step in your musical journey! If you have at least two years of experience on your instrument, you can audition to be part of one of our ensembles. You'll get the opportunity to work with fellow musicians, build a repertoire, and perform in and around the Greater Boston area.
Songwriting + Performance (ages 12-18)
Your voice is powerful! You have a lot to express, share and give. Our Songwriting and Performance programming helps unlock your confidence and courageous creativity. Learn how to command a room, crowd or conversation while gaining the skills for creating compensation. #bars
Vocals
Songwriting
Ghanaian Drumming
Crash Course Band
Sprouts (ages 7–11)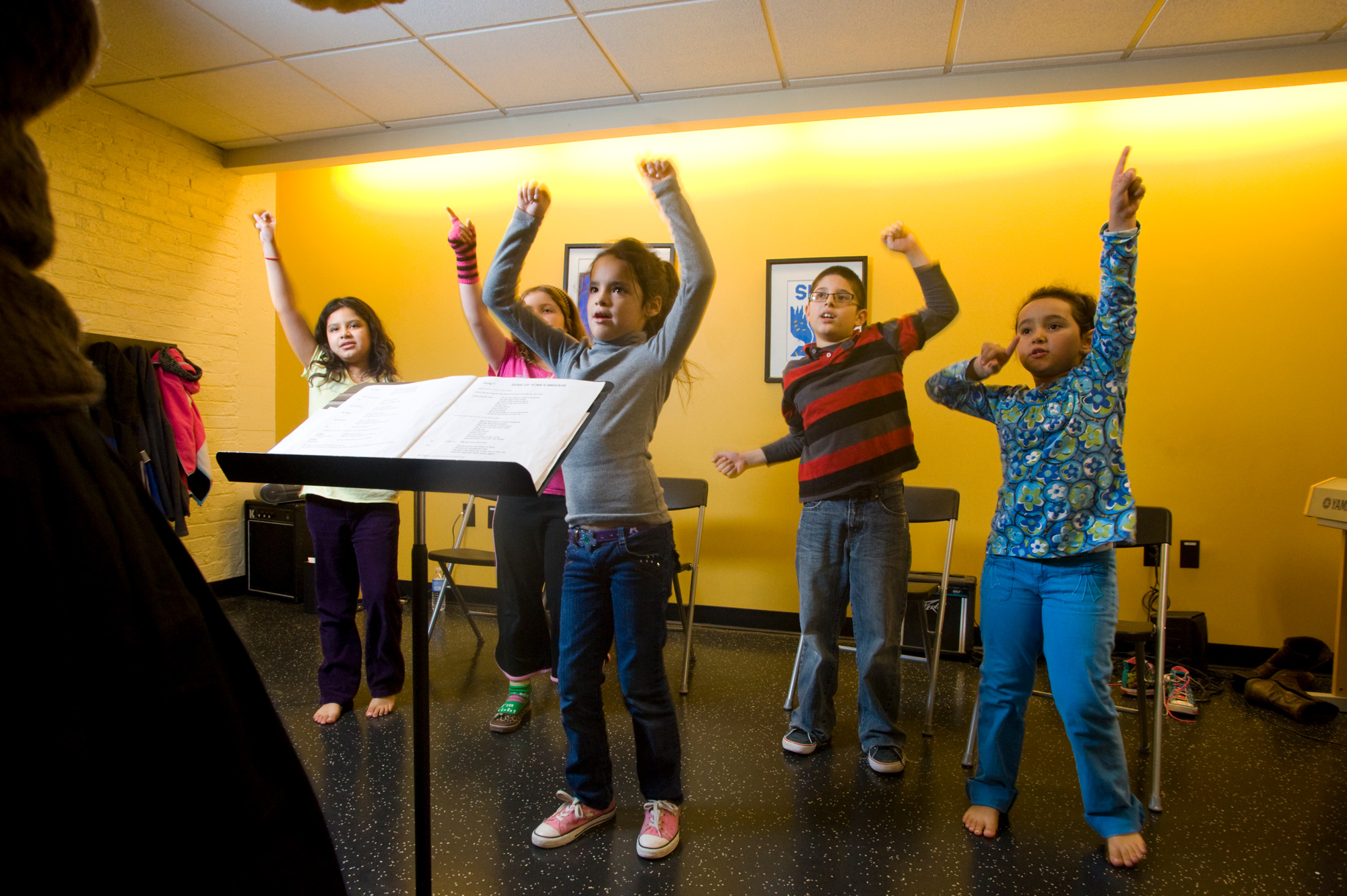 Young people express themselves through many different art forms. They learn how to talk about their feelings and dream big dreams for themselves. Sprouts classes establish a fun foundation of creative exploration, music making and imagination.
Fall group programs: $75/semester
Spring group programs: $75/semester
Summer camps: $200/two week session