Staff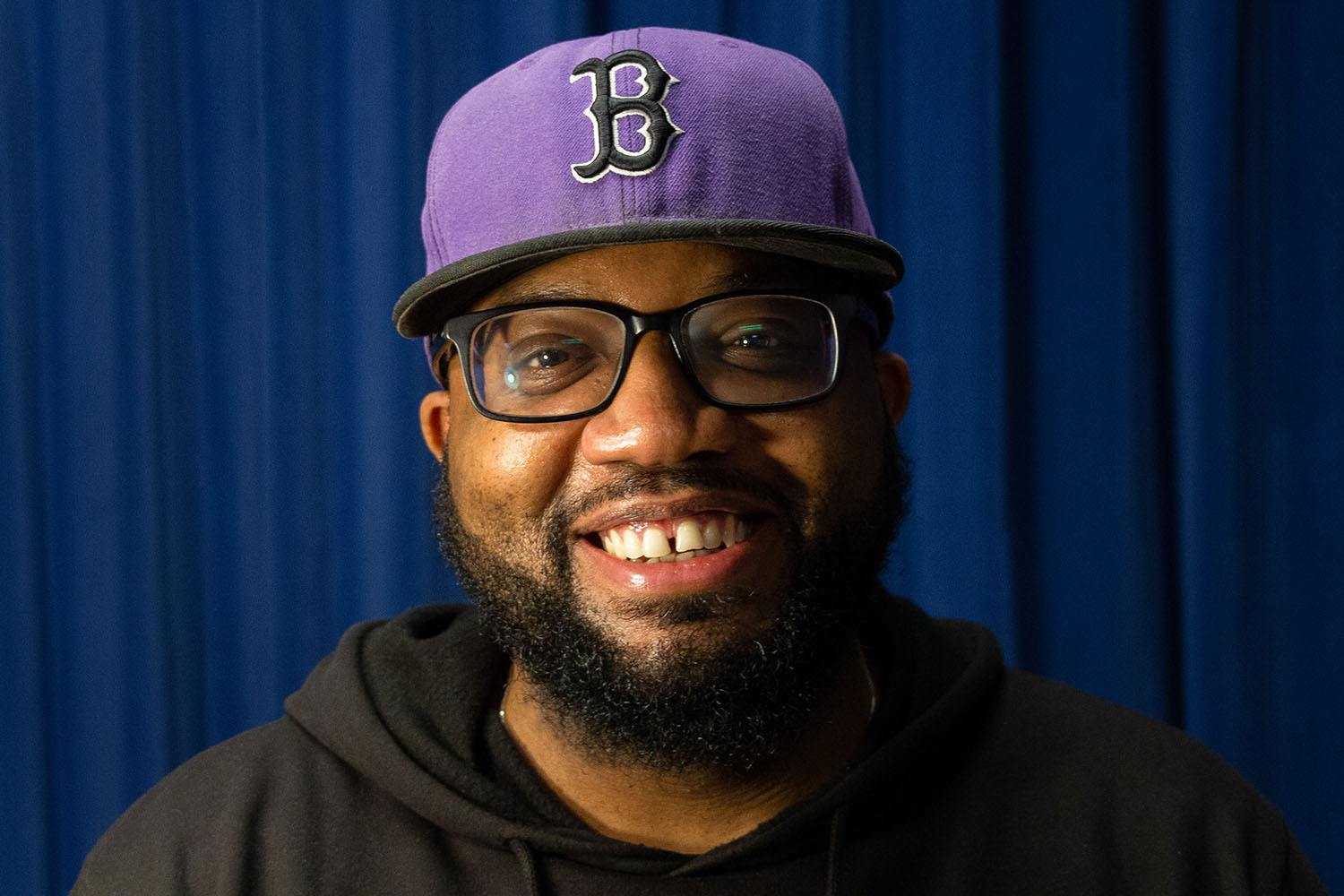 Brandon Allen
Voice Instructor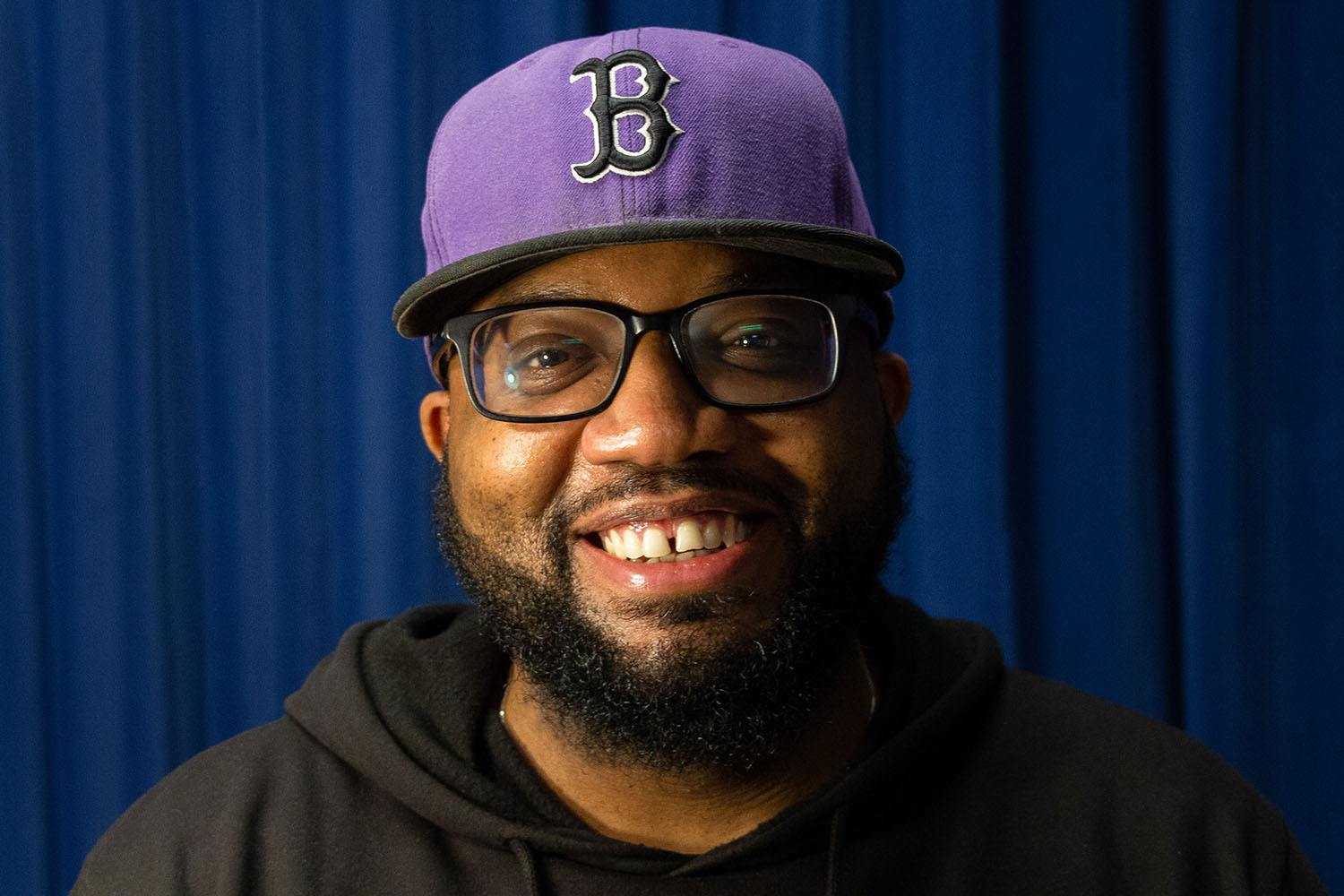 Brandon Allen
Voice Instructor
Brandon H. Allen has been with ZUMIX since 2012, teaching private voice and the Voces Ensemble. He is a multi-instrumentalist, singer, songwriter, arranger and music educator living and working in the Greater Boston area. With a starting foundation in gospel music growing up in church, Brandon went on to study classical and Negro spirituals, touring with The Boys Choir Of Harlem while still in middle school. There, he got to perform alongside greats like Kathleen Battle and Aretha Franklin. In high school, he performed alongside Whitney Houston on Good Morning America with the Talent Unlimited Chorus before moving to Texas and earning the 1st Chair Bass 2 position in the TMEA competition, earning him several scholarships to study classical music and opera. While studying opera, he realized his passion was contemporary music (songwriting, production and business) and transferred to Berklee College of Music. There, he performed with Bootsy Collins, Patrice Rushen, Michael McDonald, the late John Blackwell Jr., Bobby McFerrin and many others while earning his degree in music business. Along with teaching at ZUMIX, Brandon is a lead singer with Honey Train Music Services (Weddings & Corporate) and is currently working on his first solo EP. Look for his cover rendition of "Wind Beneath My Wings" to be used by Miss Massachusetts Elizabeth Pierre this December 2021 for the talent portion of the Miss America 2022 competition.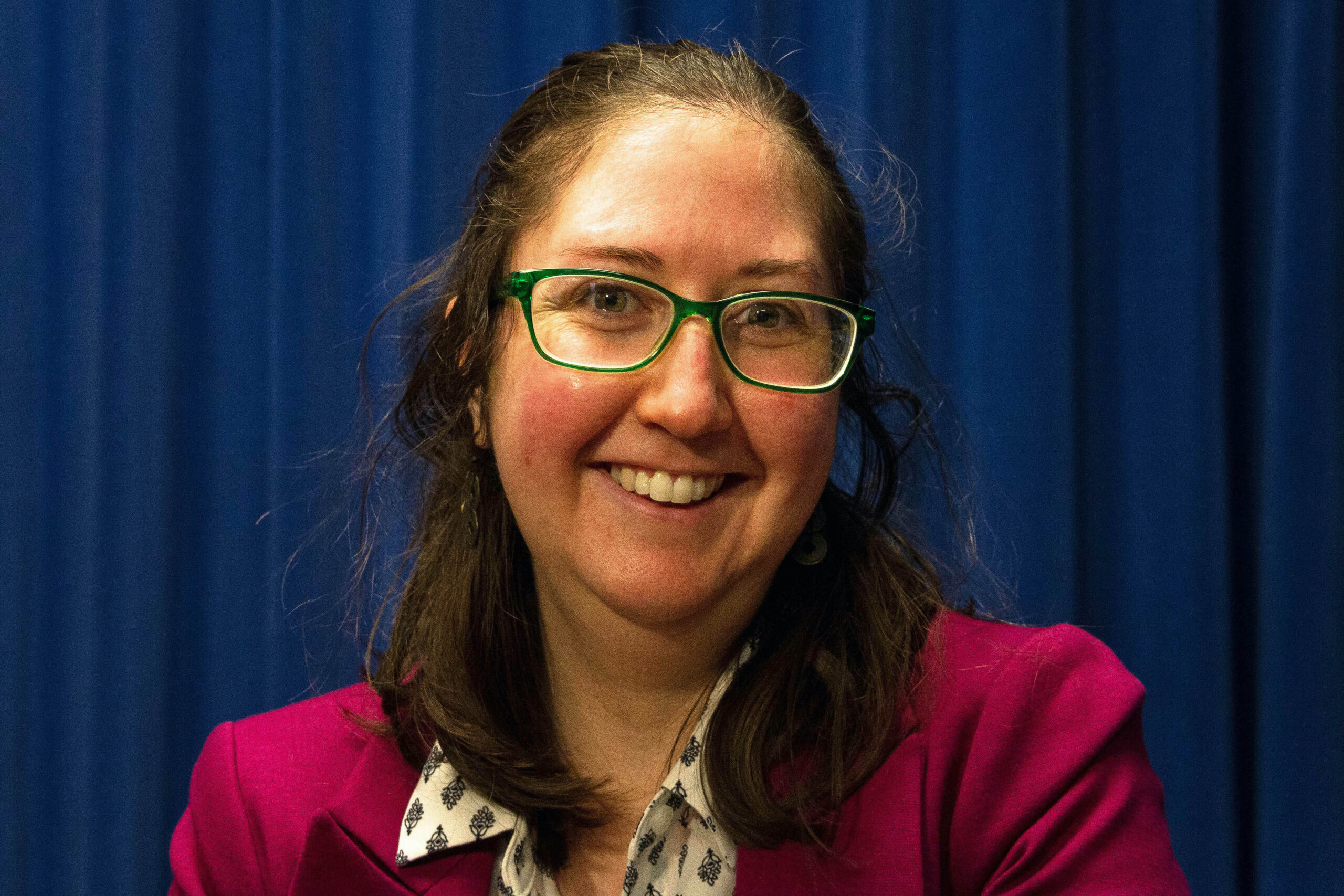 Esther Austin
Director of Development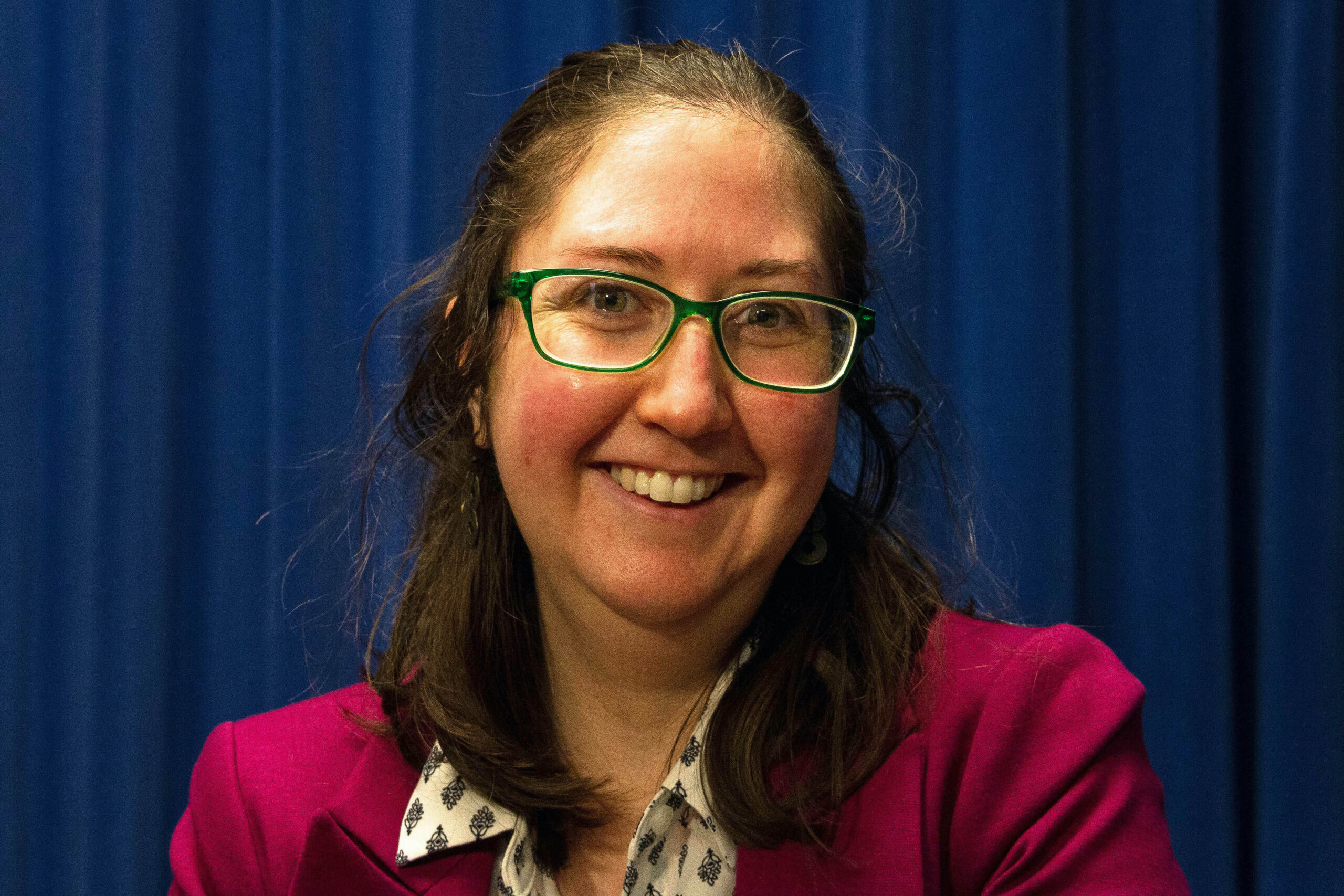 Esther Austin
Director of Development
Esther joined the ZUMIX community in April 2022. Music was at the center of her childhood, and she taught herself multiple instruments. Esther received her MA in International Relations and International Communications from Boston University in 2016. She was a teacher in Ethiopia with the Peace Corps and an ESL teacher in Boston's Chinatown.  Since moving back to the U.S., she has been working in fundraising in the nonprofit and higher education sector. She is thrilled at the chance to merge her love for music, education and fundraising.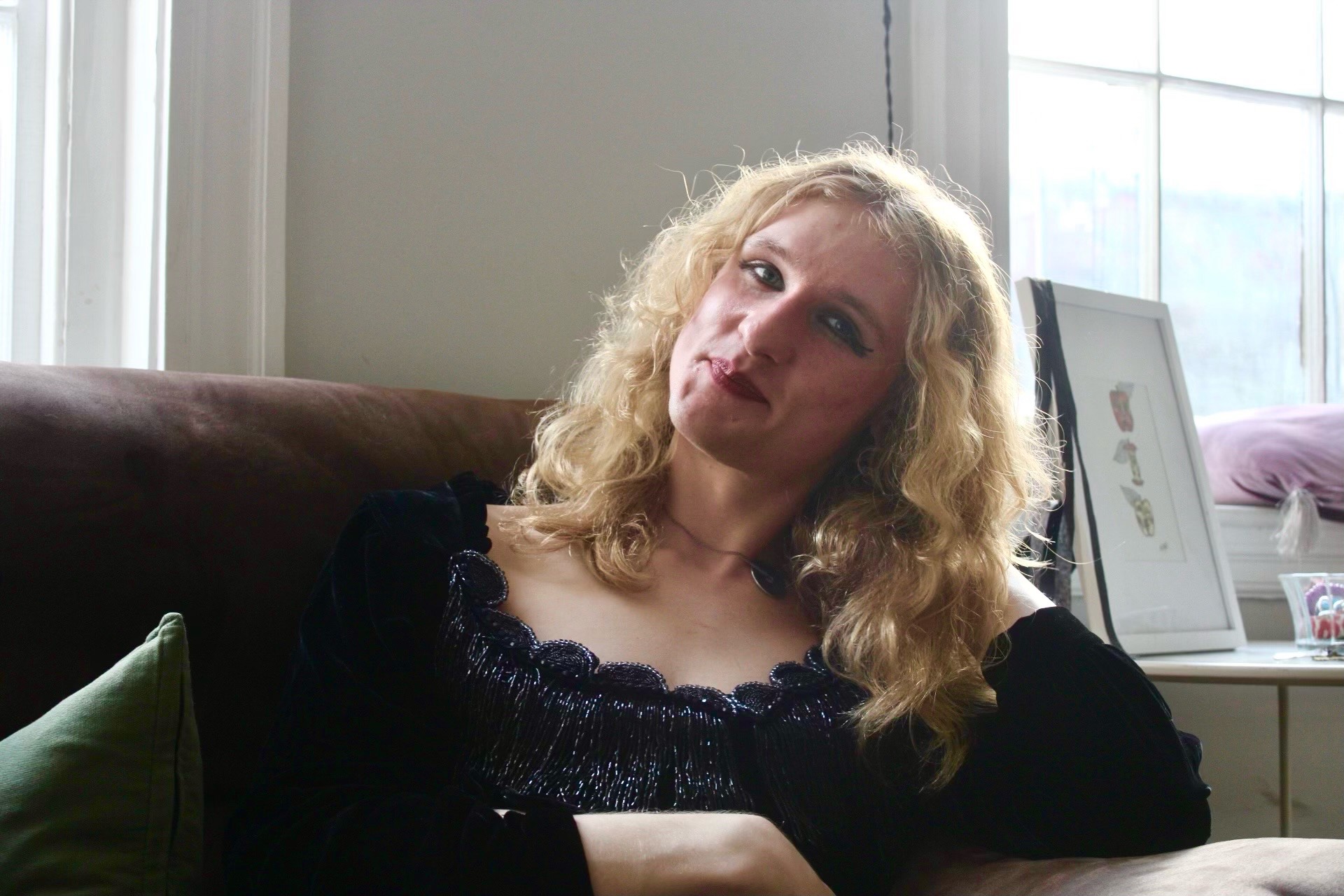 Tony Batey
Teaching Artist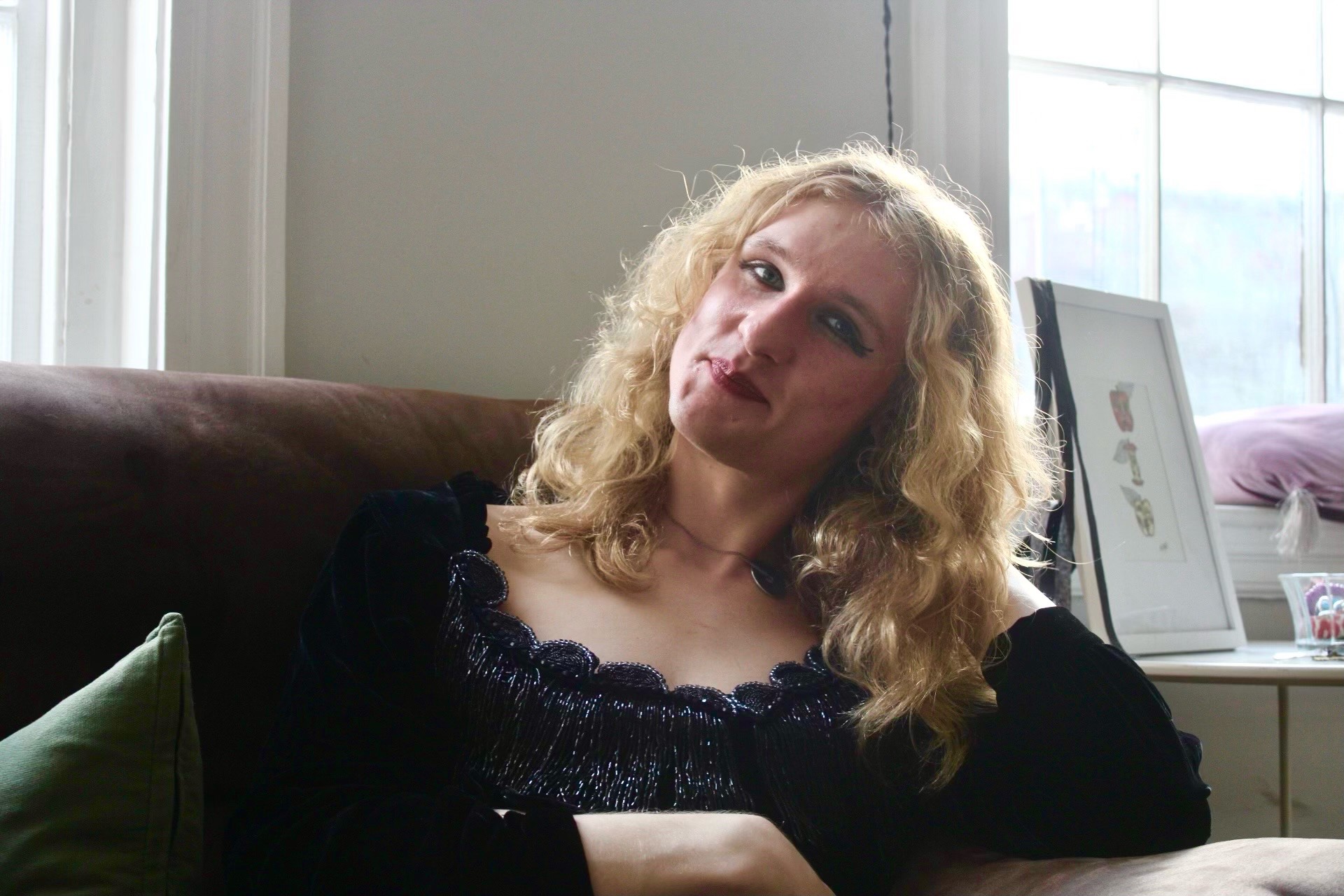 Tony Batey
Teaching Artist
Tony Batey is a multi-instrumentalist, composer, arranger, and producer based in Boston. Growing up equally enamored with the rock and soul music of the '60s and '70s and the thrills and challenges of being an aspiring jazz saxophonist, she soon found herself writing music of her own to, at once, reconcile and fuse these disparate interests. Throughout high school, she was the bassist, singer, and principal songwriter for jazz-punk band Perfect Girl. Their one and only album, Spice Pictures, centers itself around a paradigm of rhythmic ferocity and melodic sweetness that would become a through-line of her output going forward. Tony attended Berklee College of Music, studying saxophone improvisation and receiving a bachelor's degree in Contemporary Writing and Production in 2022. A recent signee to Dollhouse Lightning Records, she currently plays saxophone and guitar in progressive dance-punk outfit Cheap City and has written, self-recorded, and self-produced a solo album, This is Yesteryear, that uses the rock and soul music of her upbringing as a foundational vehicle for exploring thoroughly modern emotional and sonic modes. In addition, she has provided the soundtrack for Dean Lent's upcoming film, Feeling Randy. From being a freelance saxophone instructor to a lead teaching artist for the Cantata Singers' 2023 youth songwriting program, she has always found immense joy and gratification in working with budding musicians and finding the aspects of music, art, and the world at large that spark excitement within them.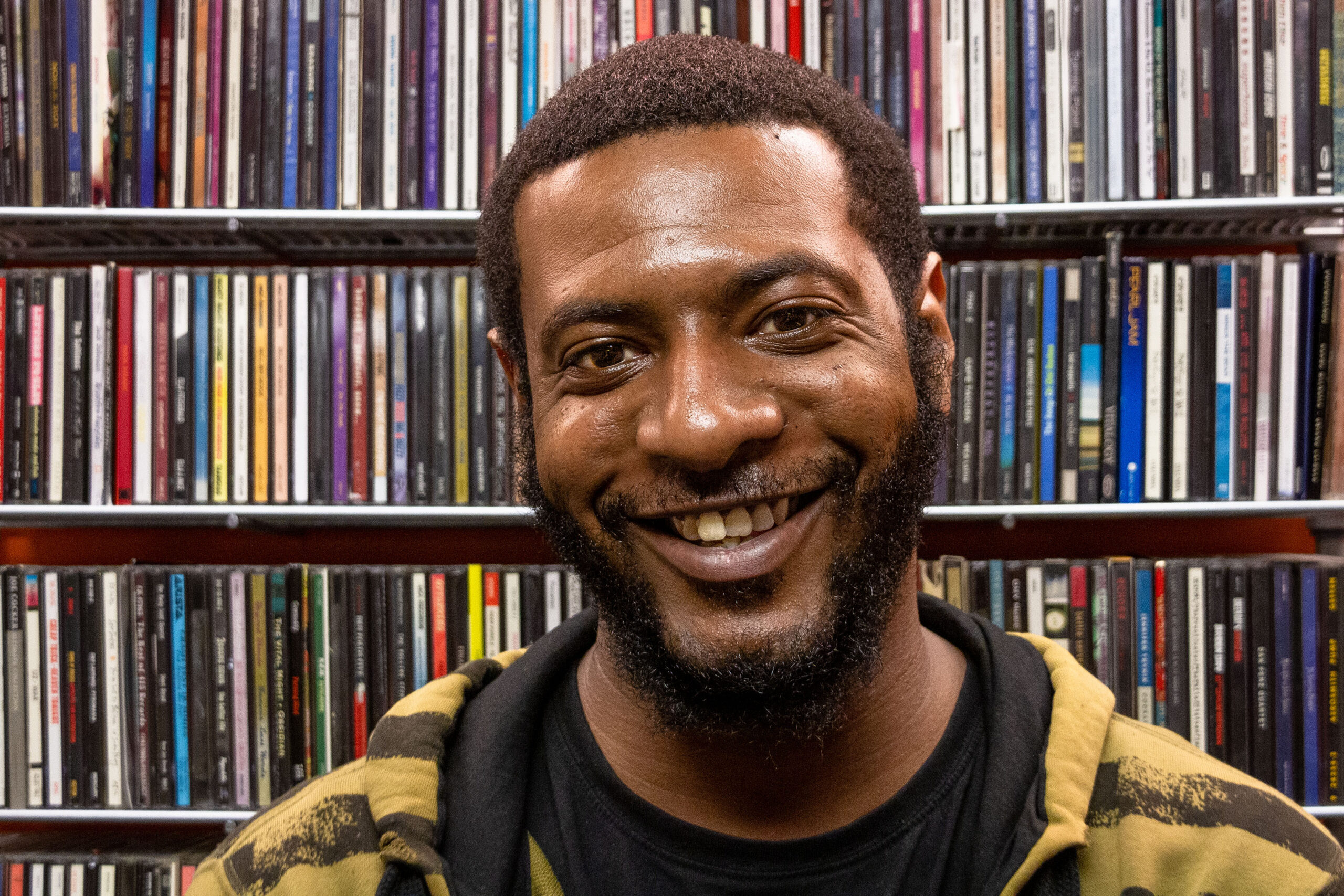 Kadahj Bennett
Songwriting And Performance Manager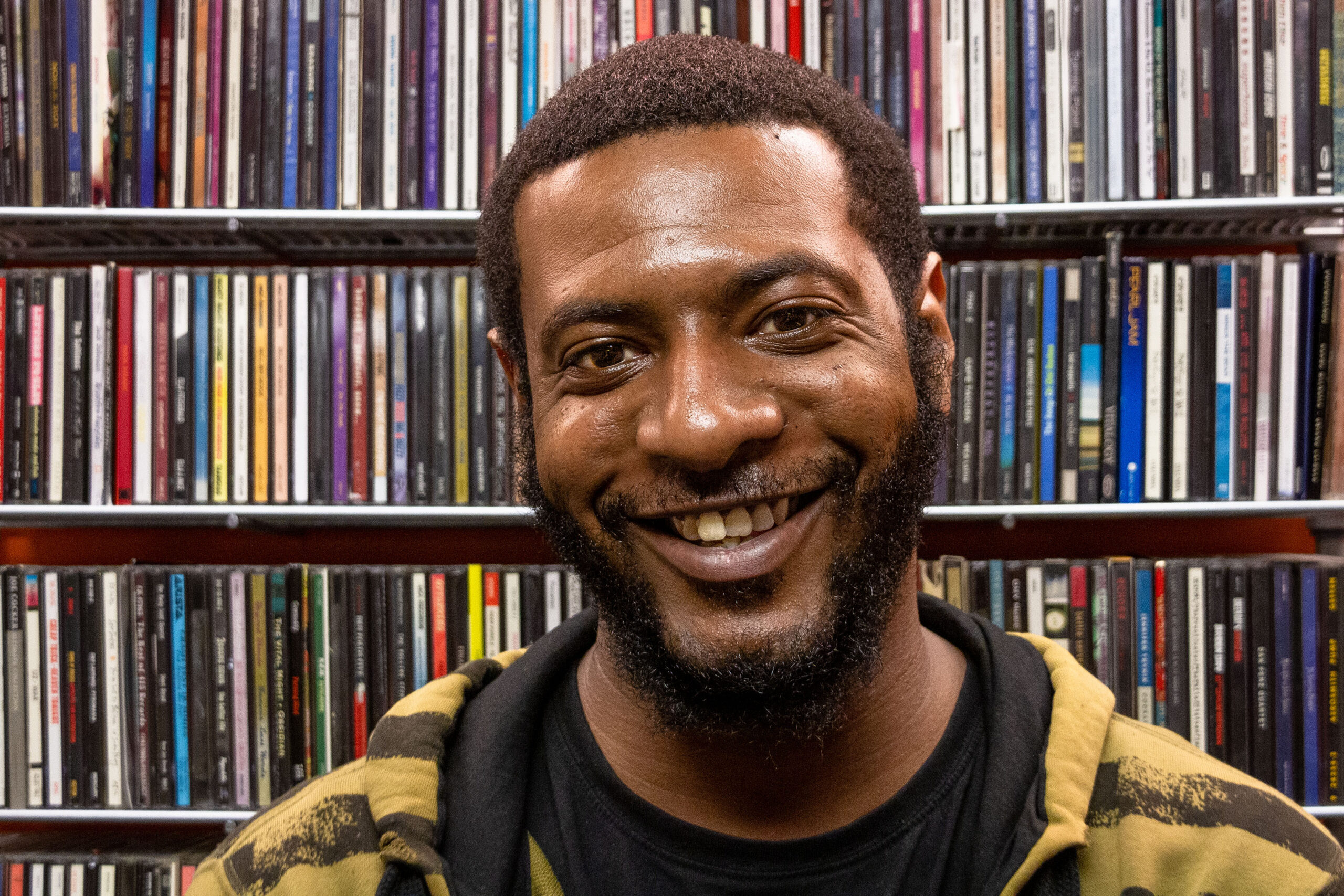 Kadahj Bennett
Songwriting And Performance Manager
Named one of WBUR's ARTery 25 2021 changemakers of color, an Elliott Norton award winning actor and Hamilton College Posse alum, Kadahj Bennett is thrilled to have been a part of the ZUMIX family since 2003. A Luminary Artist at the Isabella Stewart Gardner Museum and an Artist in Residence with the Freshman Arts Program at Harvard University, Kadahj is stoked to share his skills and insight as the Songwriting and Performance Manager. Thanks to classes like Street Program and Beatmakers, Kadahj gained the tools to empower his own music career. As frontman and writer for the Downbeat Keys, a brooklyn-based neon soul collective, Kadahj has toured California, the east coast college circuit and shared a bill with Bon Jovi at the Best Buy Center in Times Square and Future at the Uproxx House at SXSW. Kadahj continues to tell stories of empowerment through his art and hopes to provide the proper pathways for future generations to do so as well.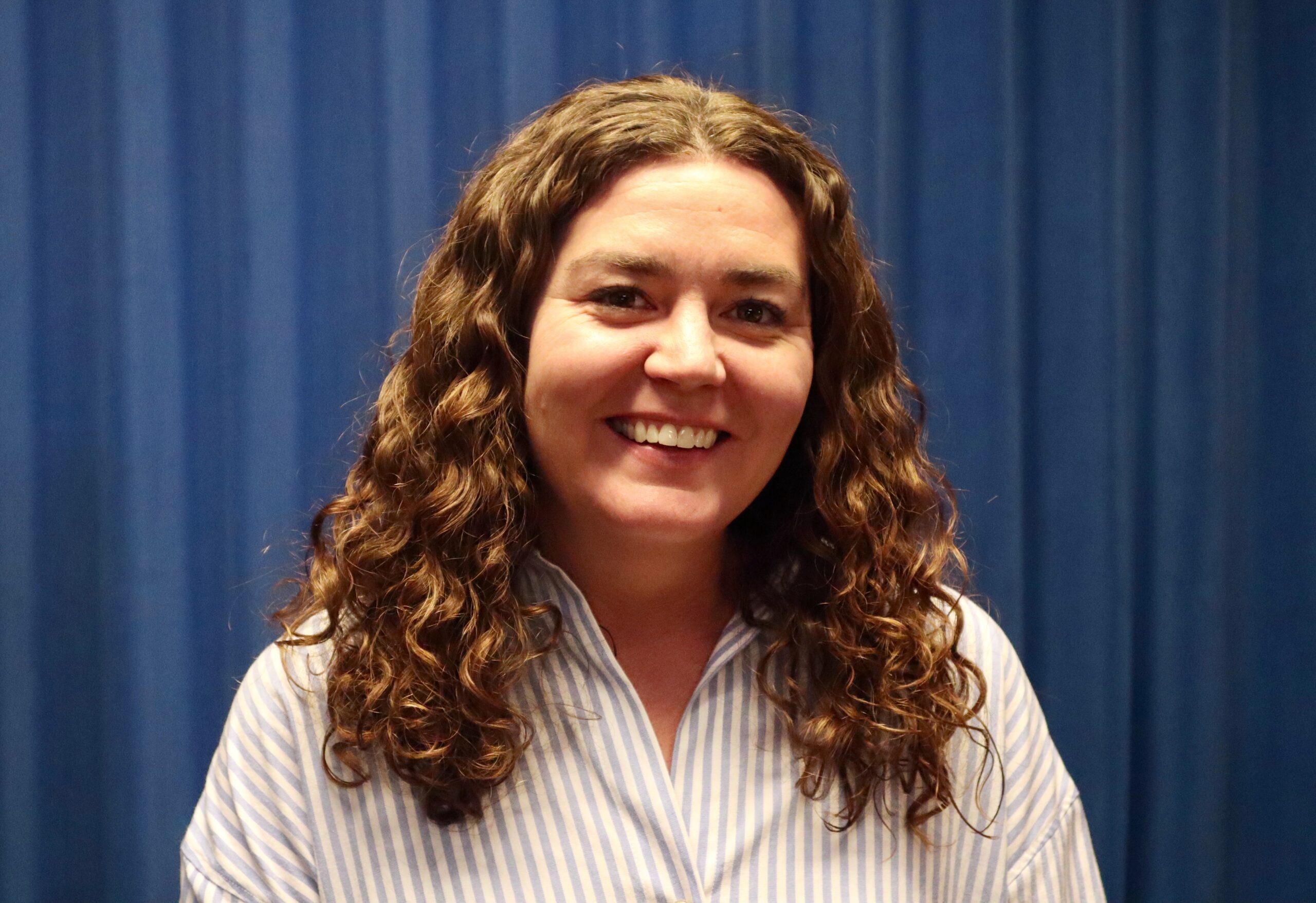 Alyssa Brassil
Vice President of Advancement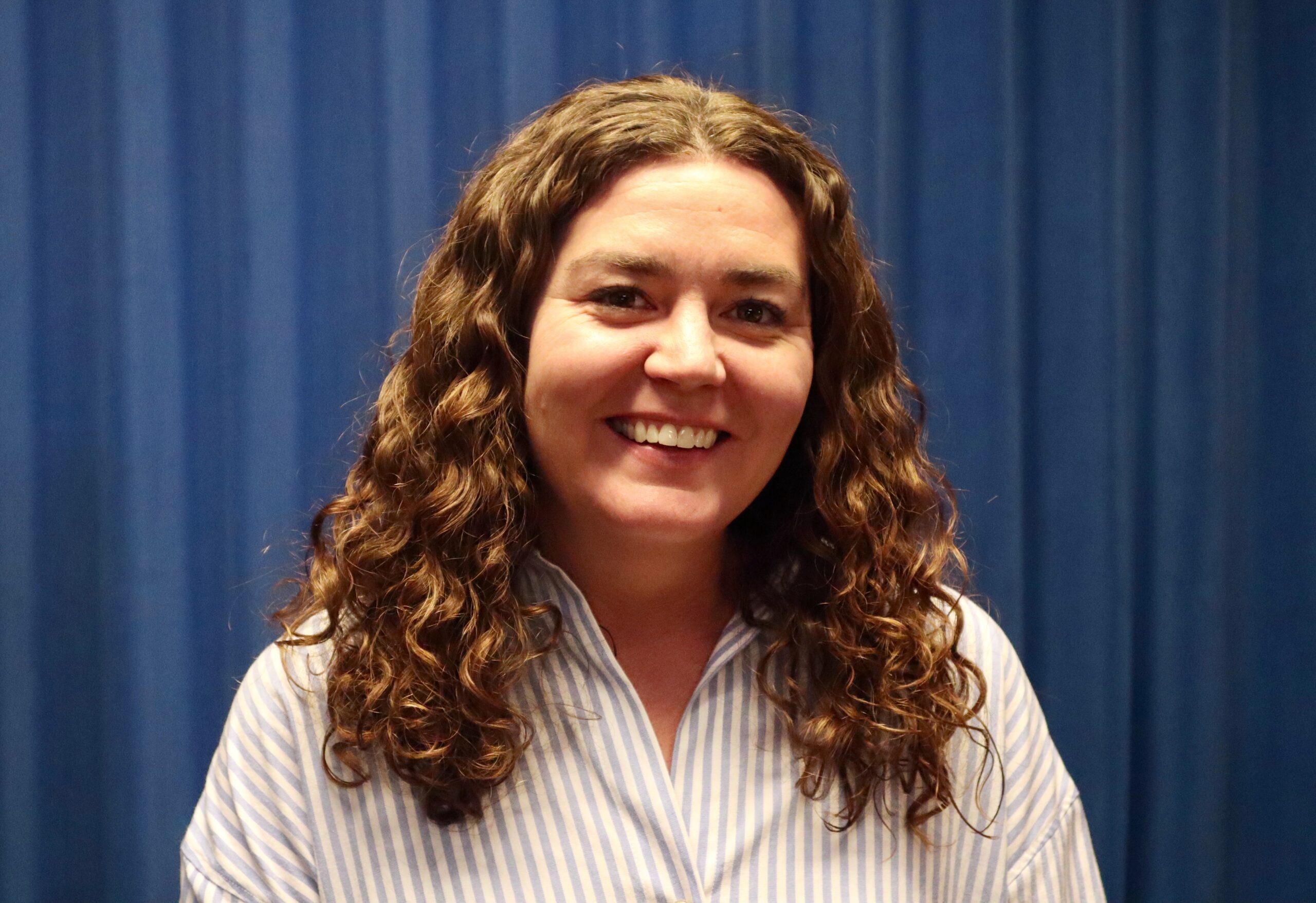 Alyssa Brassil
Vice President of Advancement
Alyssa joined ZUMIX as the Vice President of Advancement in October 2023. After more than 16 years in various roles on the development team at Boston Health Care for the Homeless Program, Alyssa is thrilled to bring her skills and experience with fundraising, events and community partnerships to ZUMIX. She lives in East Boston and is looking forward to being more actively engaged in the community through ZUMIX. Alyssa holds a bachelor's degree from Providence College.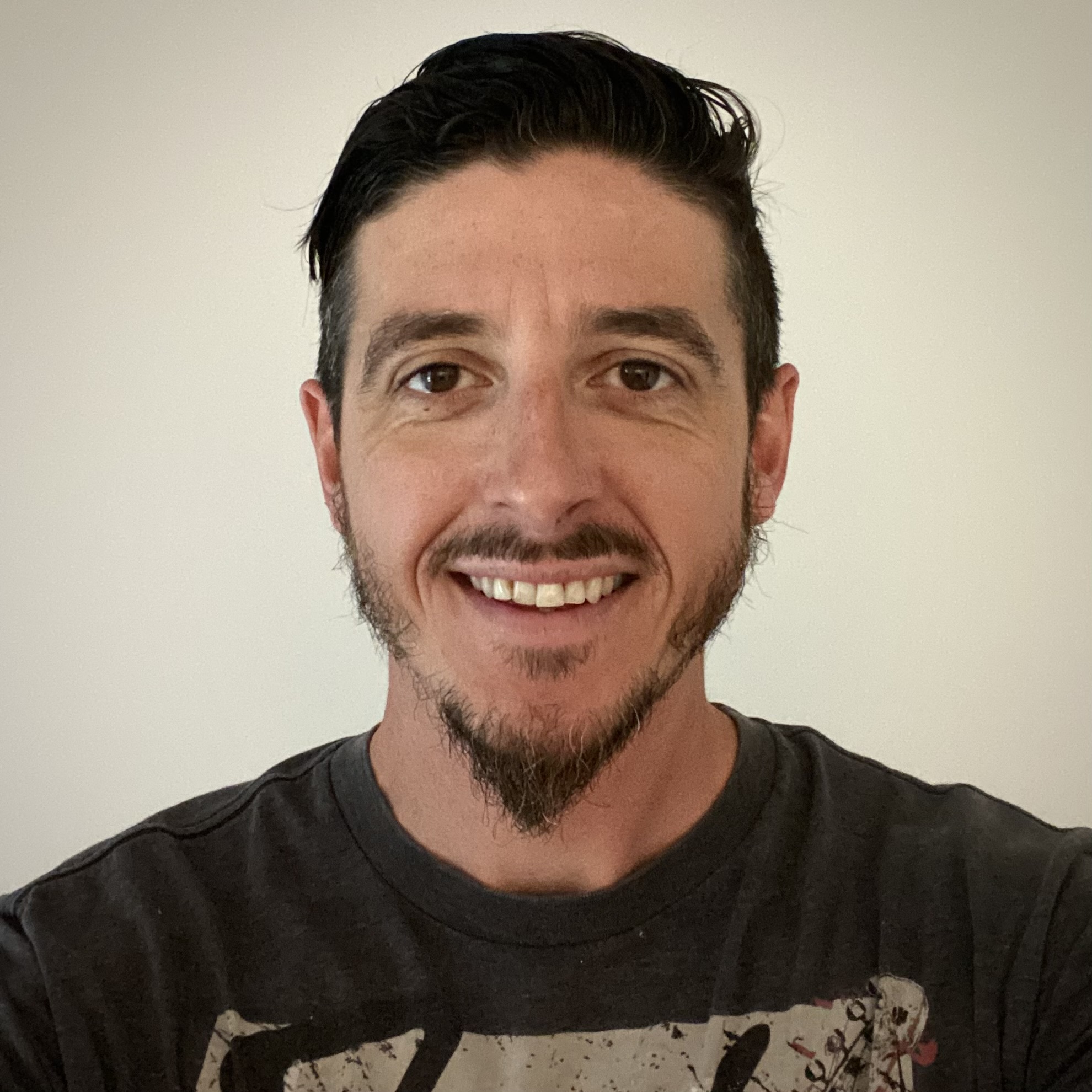 Brian Burke
Events Coordinator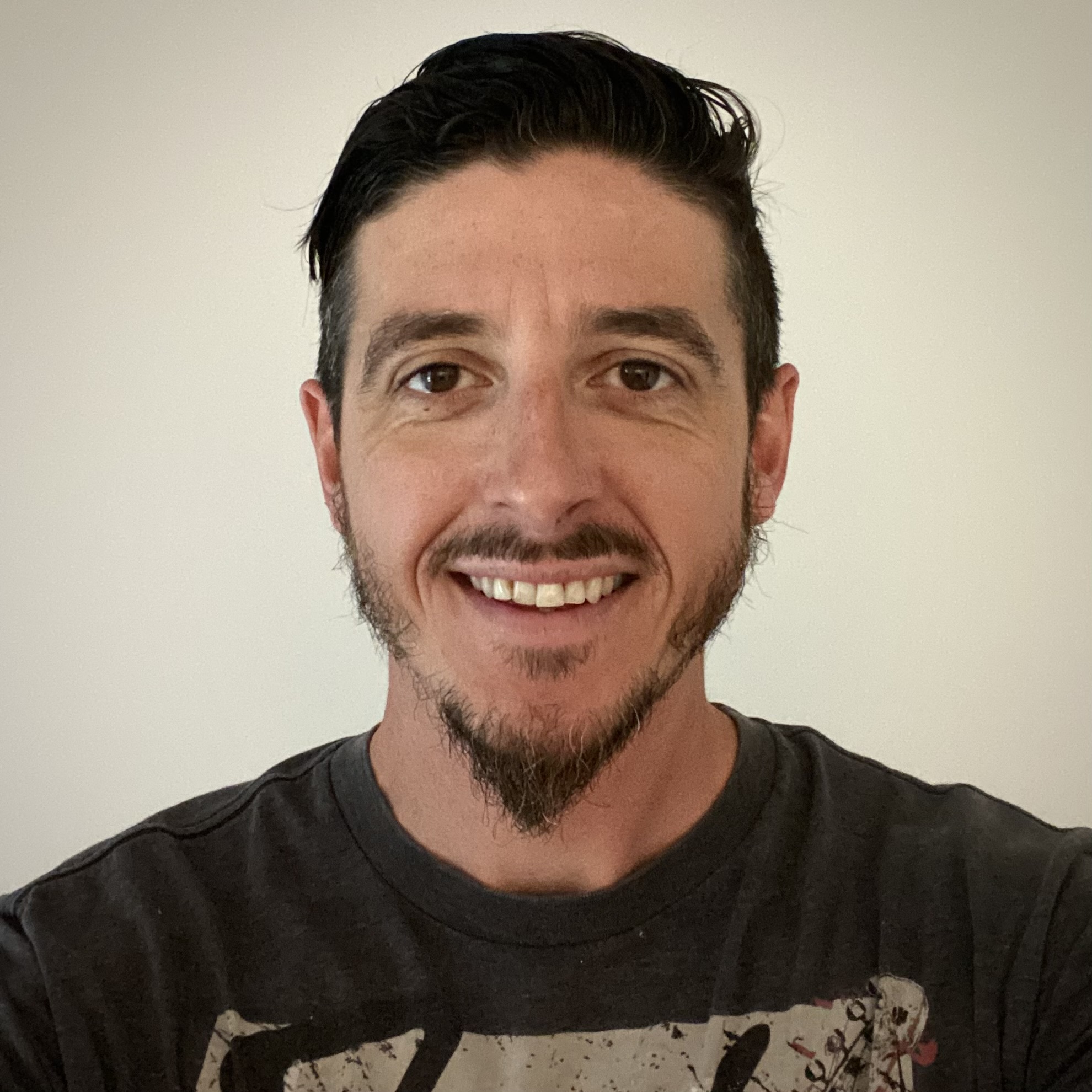 Brian Burke
Events Coordinator
Brian Burke is a Boston-born singer/songwriter, artist, carpenter, and longtime friend and admirer of ZUMIX. Brian joined the ZUMIX team in Spring 2022 as events coordinator in charge of our annual Summer Concert Series and other events.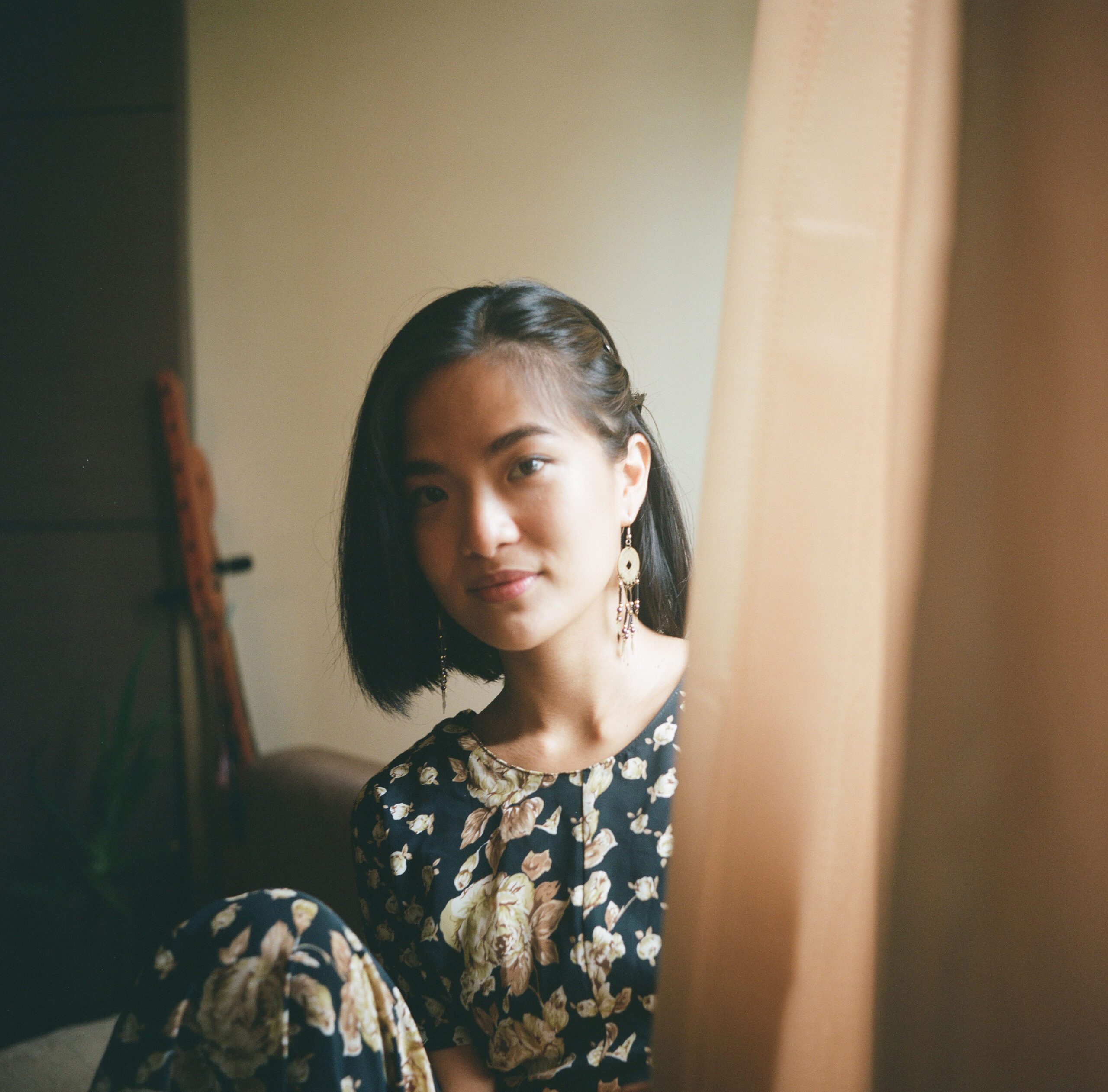 Jireh Calo
Piano and Vocal Instructor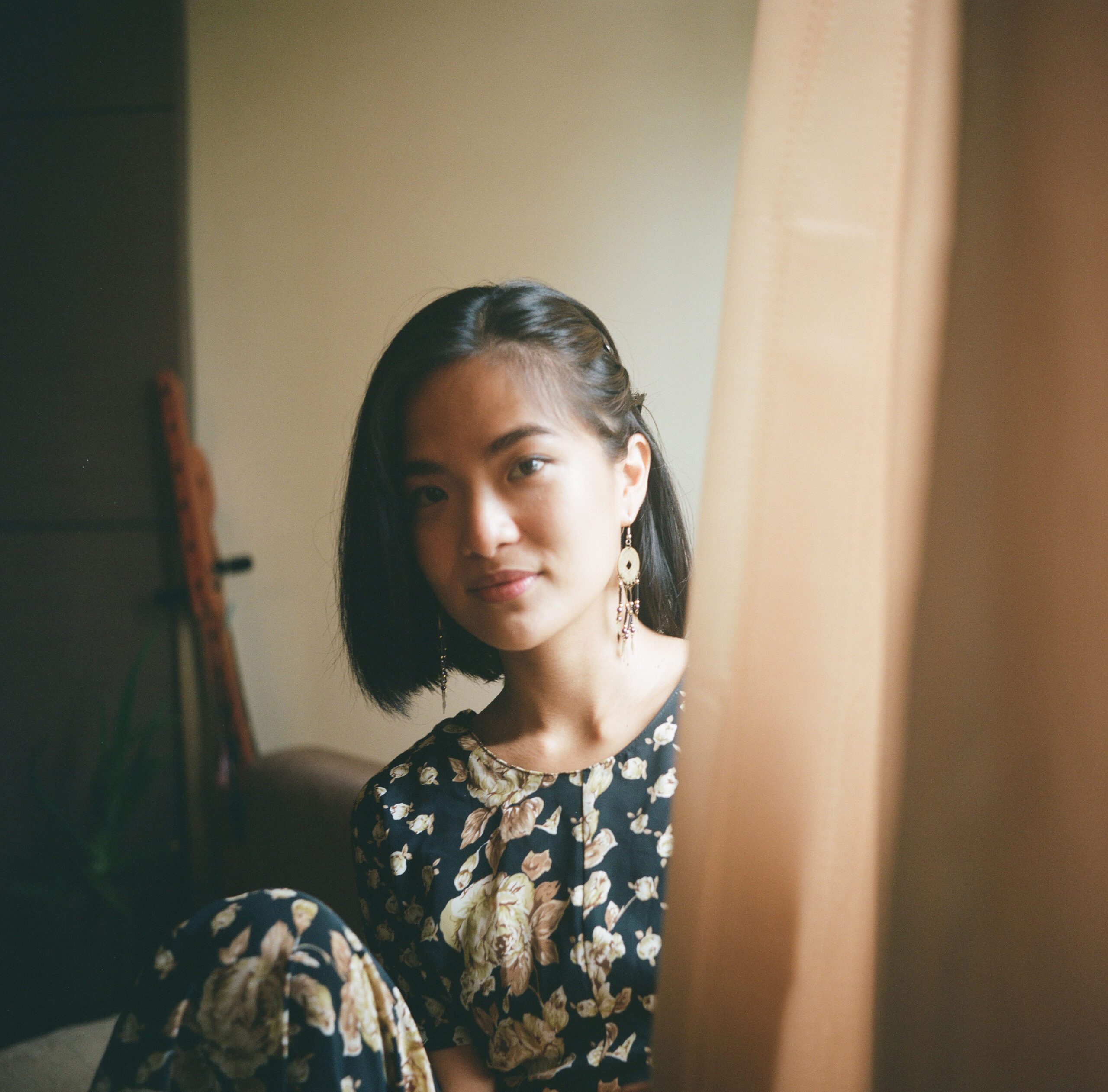 Jireh Calo
Piano and Vocal Instructor
An avid explorer of sound and rhythm, different world cultures and innovative approaches to music, Manila-born vocalist and multi-instrumentalist Jireh Calo is an ever-evolving composer, arranger, and producer.  Growing up mostly self-taught, her music embraces the spirit of freedom, improvisation and exploration. She draws much inspiration from jazz traditions, indigenous oral traditions, African and Latin Afro/Cuban rhythms, American folk, hip hop culture, soul music, and a variety of world music. Jireh remains active today as an artist-educator, performing and creating music while working closely with the youth, teaching and being deeply involved with her local and global community. She holds a bachelor's degree in Contemporary Writing & Production from the Berklee College of Music and a master's in Contemporary Performance (Global Jazz Concentration) from the Berklee Global Jazz Institute. She has performed extensively around the Philippines and in Boston, where she is currently based, and has performed international festivals in Malaysia, the Dominican Republic, Costa Rica, and Los Angeles.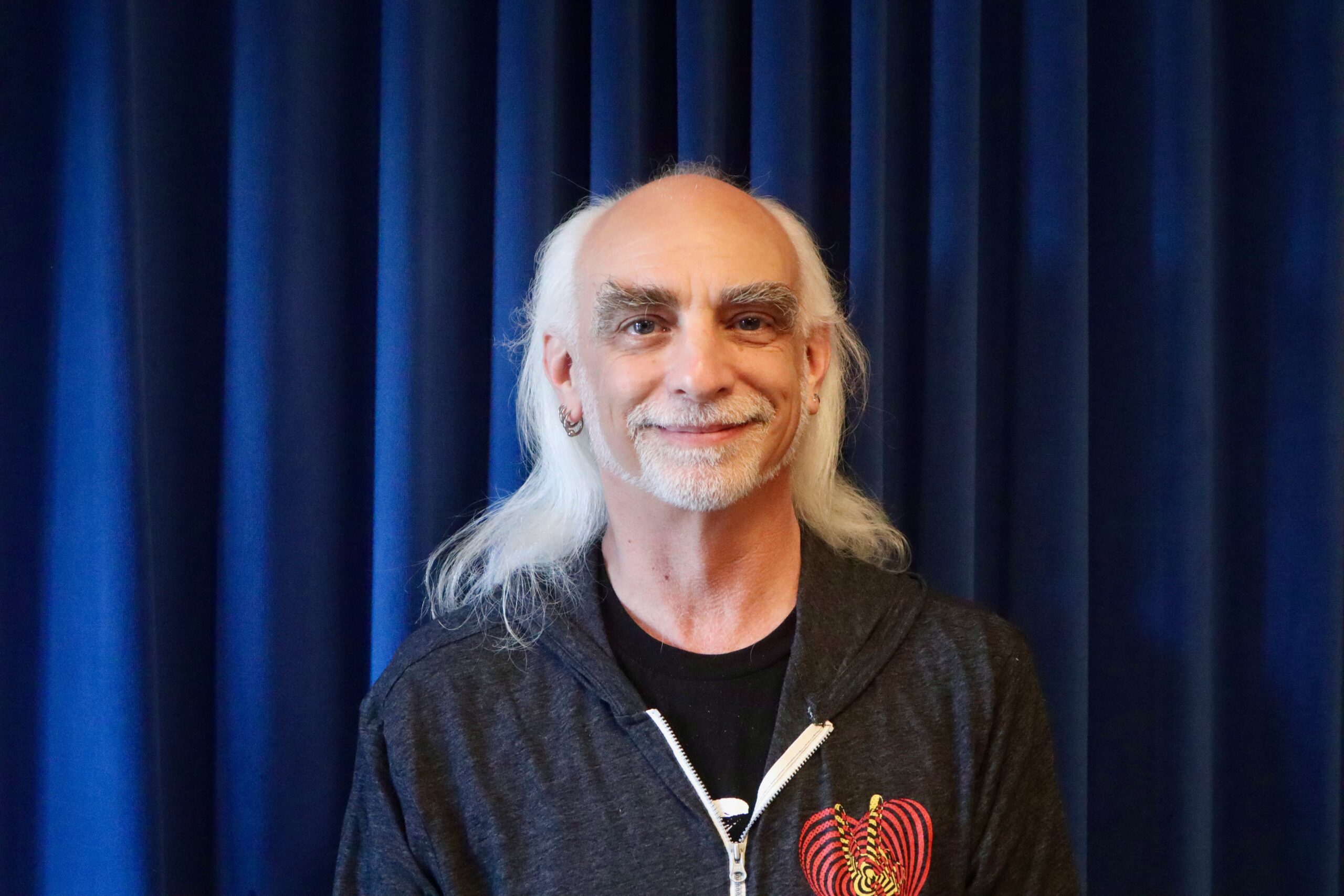 Jamie Cohen
A/V Coordinator & Audio Mentor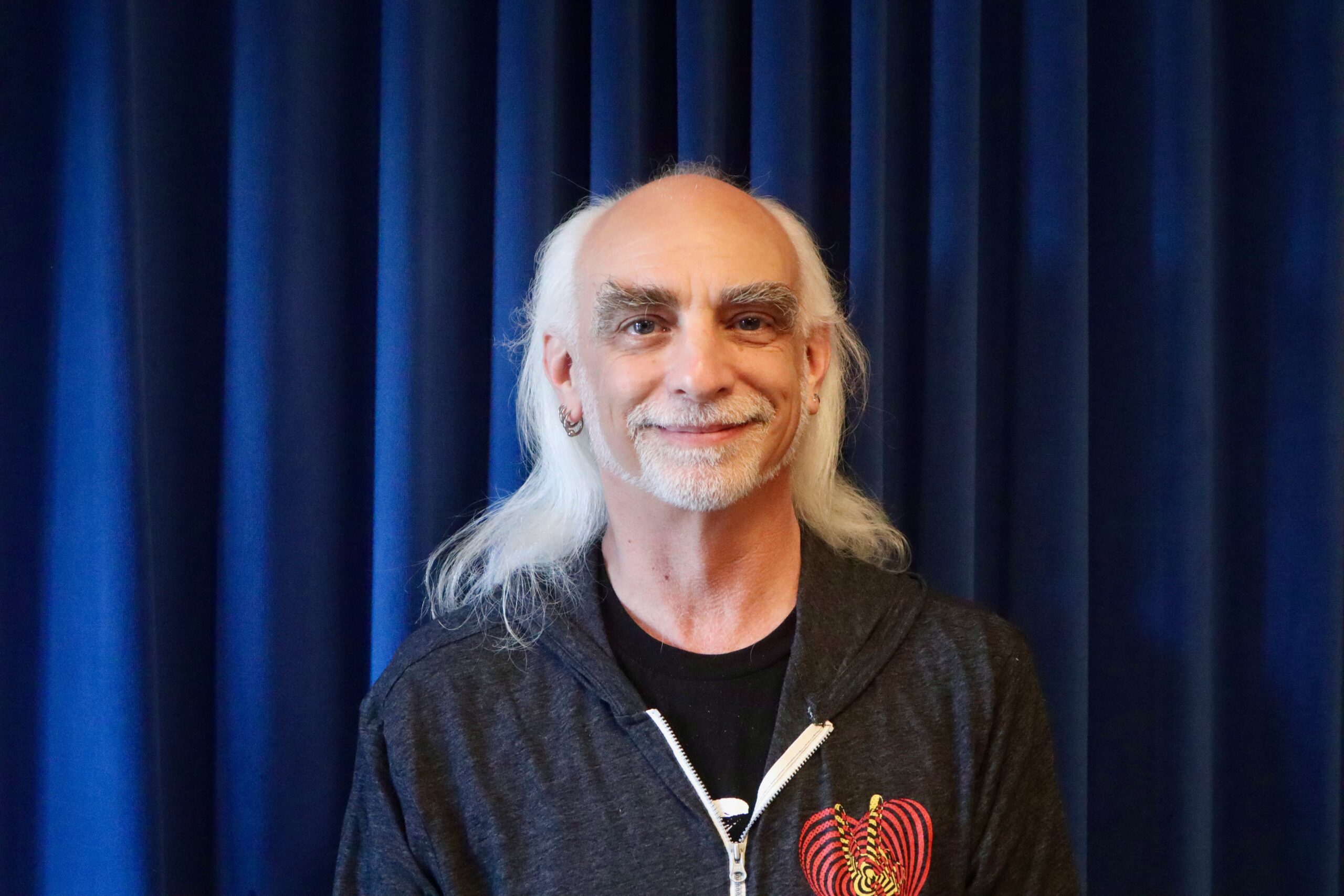 Jamie Cohen
A/V Coordinator & Audio Mentor
Jamie Cohen - dad, DJ and sound guy - brings more than 40 years of live sound experience to the ZUMIX Z-TECH team. From a young age, Jamie has been fascinated with music and the effect it has on all of us. He got his start in the audio world interning at noted Boston studio Downtown Recorders, working with local and Boston-based national musicians. From there, Jamie was drawn to live sound and the immediacy of an in-person musical experience. Over the last 40 years, Jamie has worked with many local, national and international bands, as well as spending three years as the house sound engineer for the Boston production of Blue Man Group. Jamie also spent 20 years in the corporate world, working at famed audio company Lexicon and later at Extech/FLIR, managing technical support, customer service and technical training. In 2019, Jamie started his own sound reinforcement company, at the same time becoming a mentor at ZUMIX. In 2022, he stepped into the A/V Coordinator position, where he has found his happy place.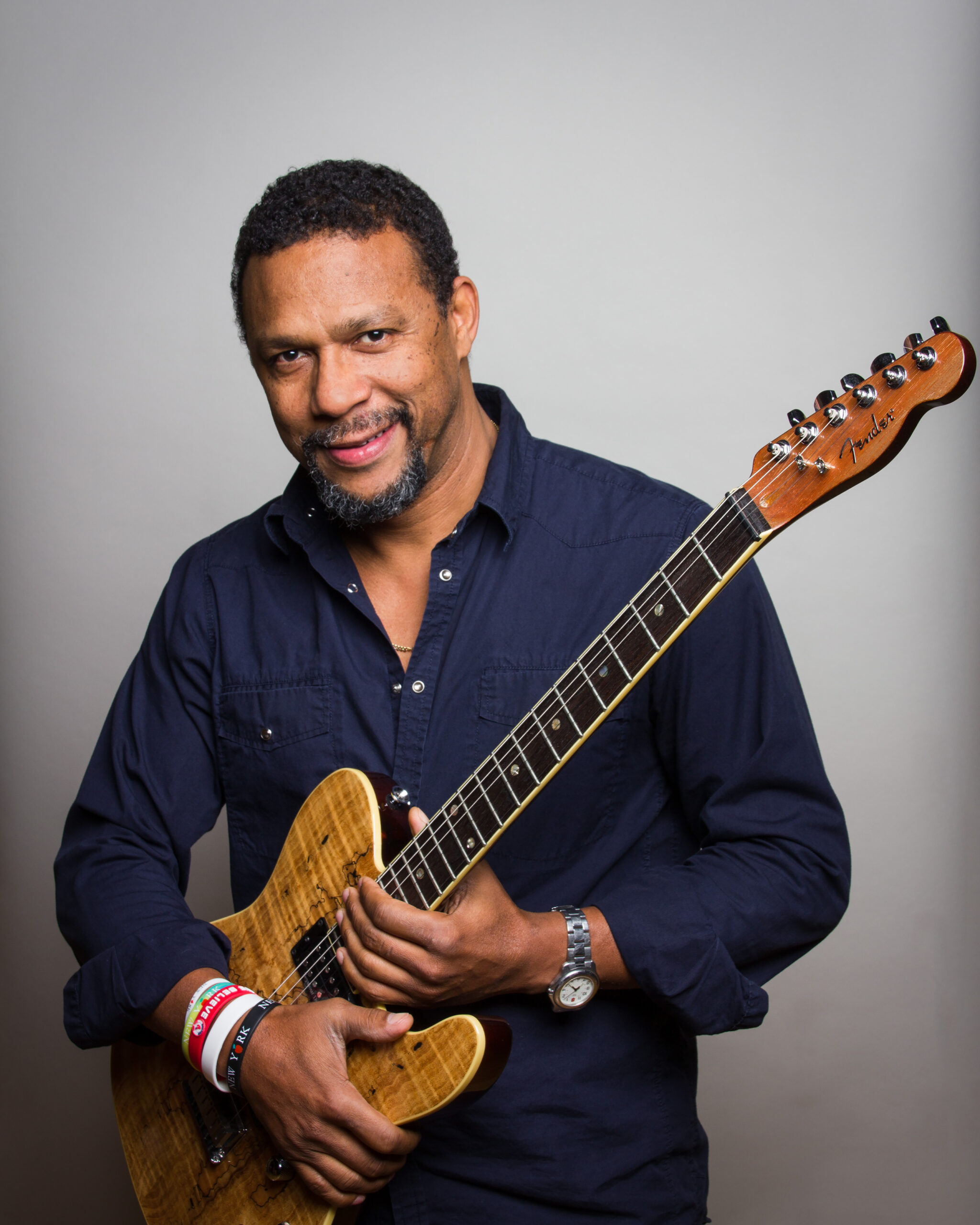 Leo Colon
Guitar & Bass Instructor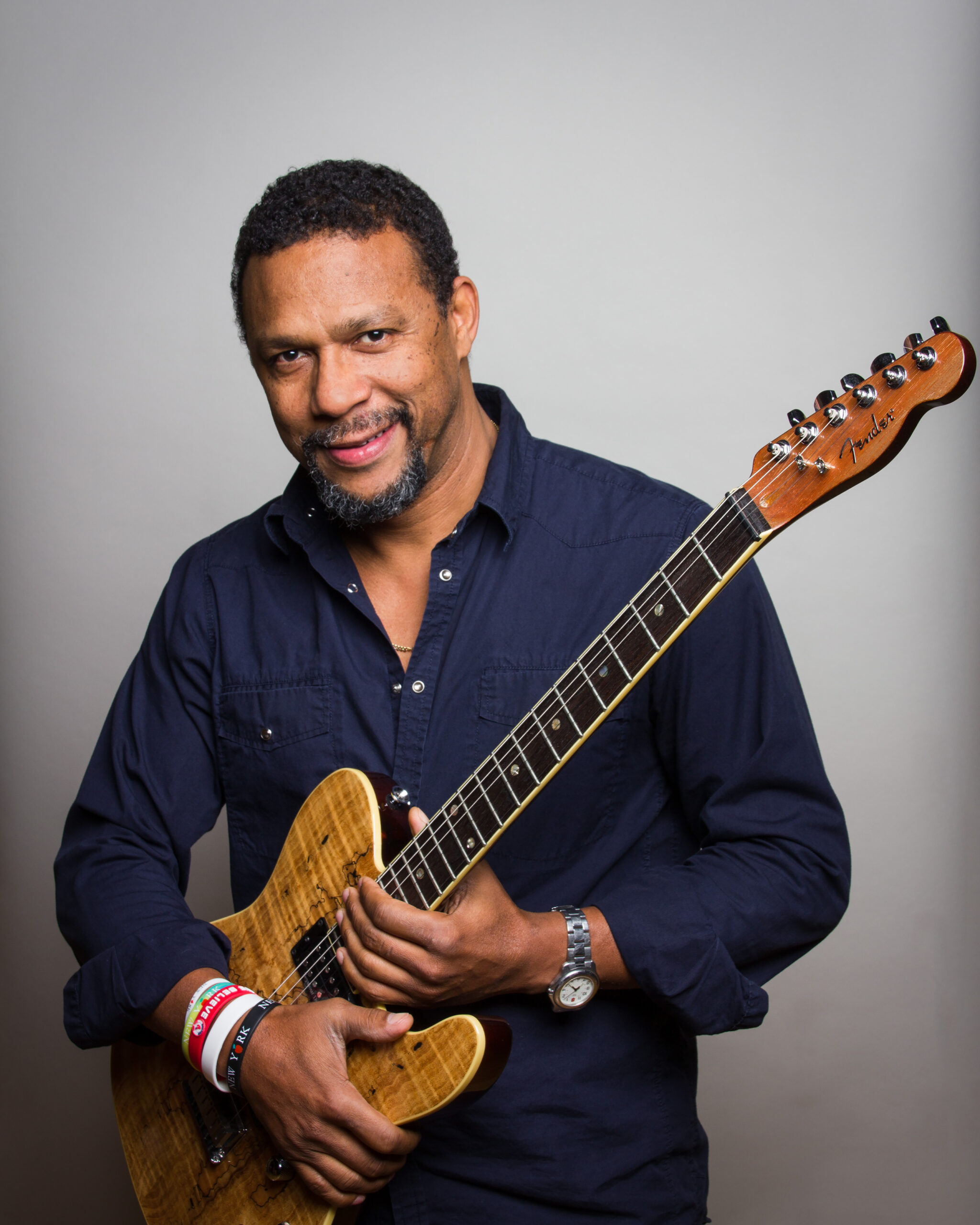 Leo Colon
Guitar & Bass Instructor
A guitarist, pianist, bass player, composer, arranger, instructor and administrator, Leo holds a B.A. in music (summa cum laude) from the University of Massachusetts. He is a Berklee College alumnus and an instructor and performer in New England since 1995. Leo has shared the stage with some of the finest musicians in the area, including Patrice Williamson, Rusty Scott, Nick Grondin, Dan Fox, Fernando Huergo, and jazz-fusion superstars T-Lavitz and Steve Hunt. He has opened concerts for Sting, Kool and the Gang, and Eddie Vedder as musical director for ZUMIX's DiverCity Band and also co-produced their self-titled debut album. Leo holds a professional teacher license in the state of Massachusetts and is currently a teaching artist for ODA, CCISJ and Brooke High School. He speaks three languages: English, Spanish and Portuguese.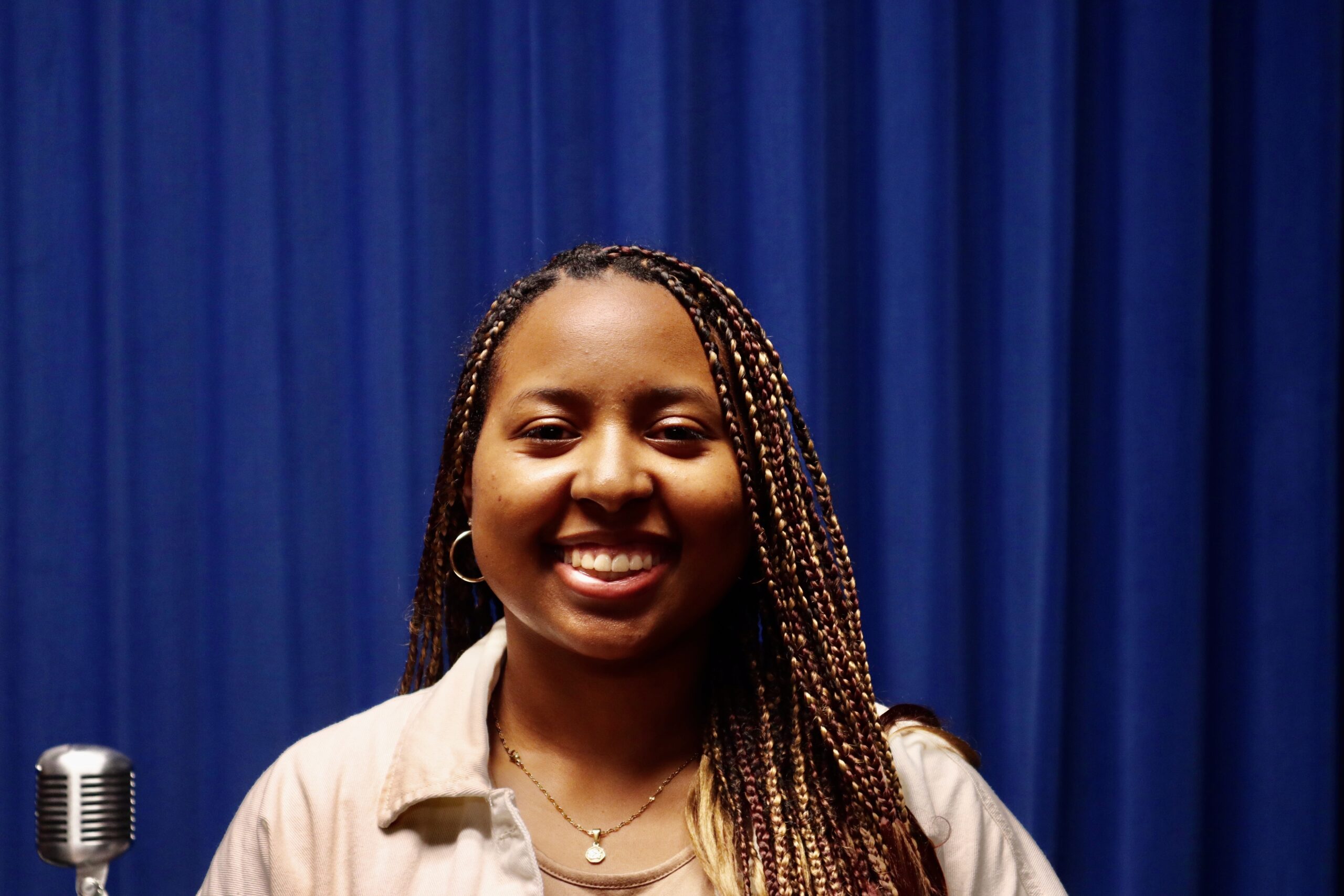 Alliyah Cuevas
Program Admin Coordinator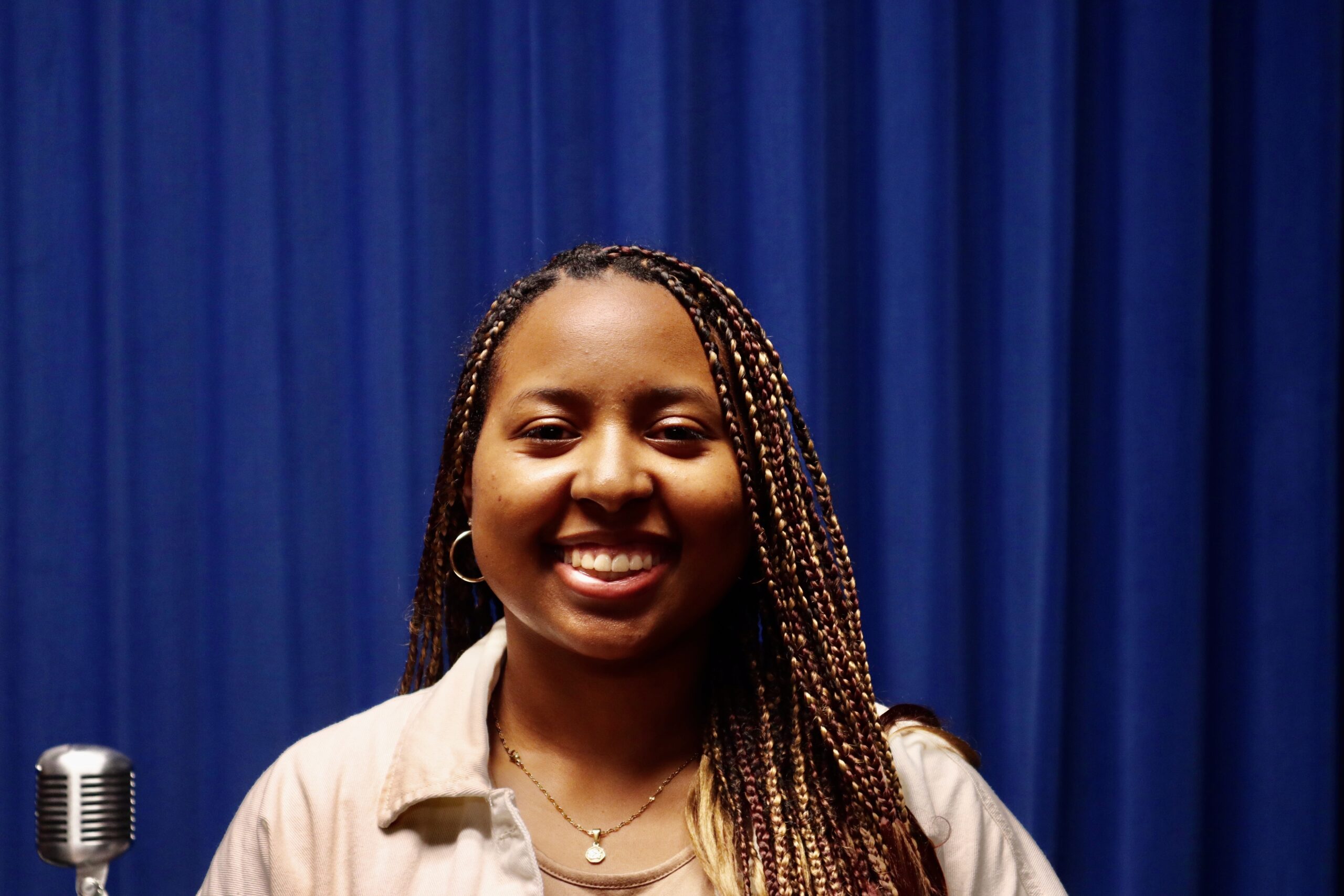 Alliyah Cuevas
Program Admin Coordinator
Alliyah joined ZUMIX at age 11 in 2014, through a dance program called Con La Corriente. She returned in 2020, when she became a member of the ZUMIX Teen Council and
participant turned co-facilitator of Z Black Box. Later on, she found joy in radio programming as a Live On Air! Participant and served as the summer 2022 ZUMIX Radio Intern.
Alliyah credits her time in ZUMIX's programs for expanding her creative skill set and leadership qualities. She believes that the arts are a powerful tool, especially when used to ask meaningful questions and give platforms to underrepresented people and their stories. Alliyah is currently pursuing a bachelor's degree and hopes to combine her passion for the arts and mental health in the future.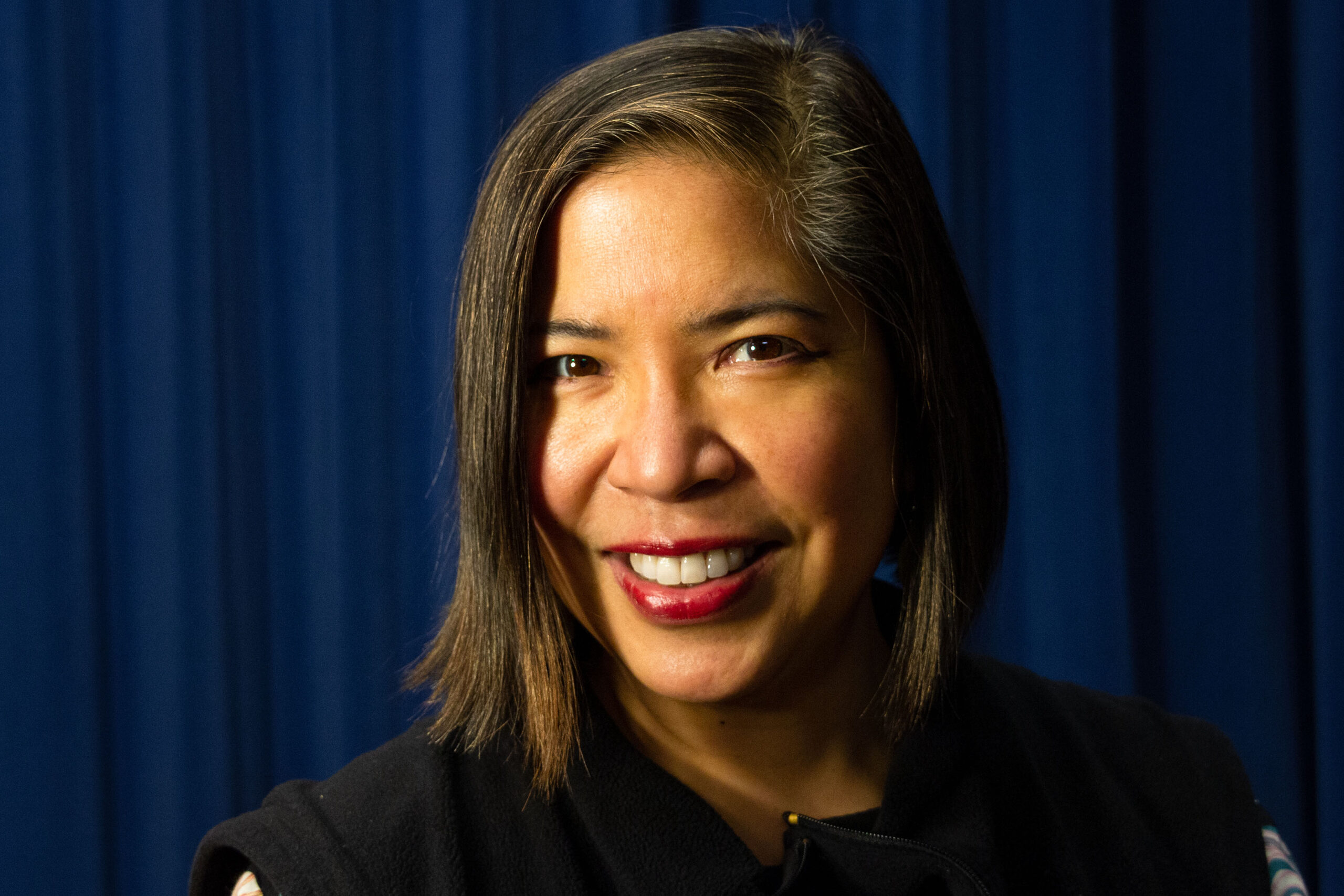 Marlene Del Rosario
Piano Instructor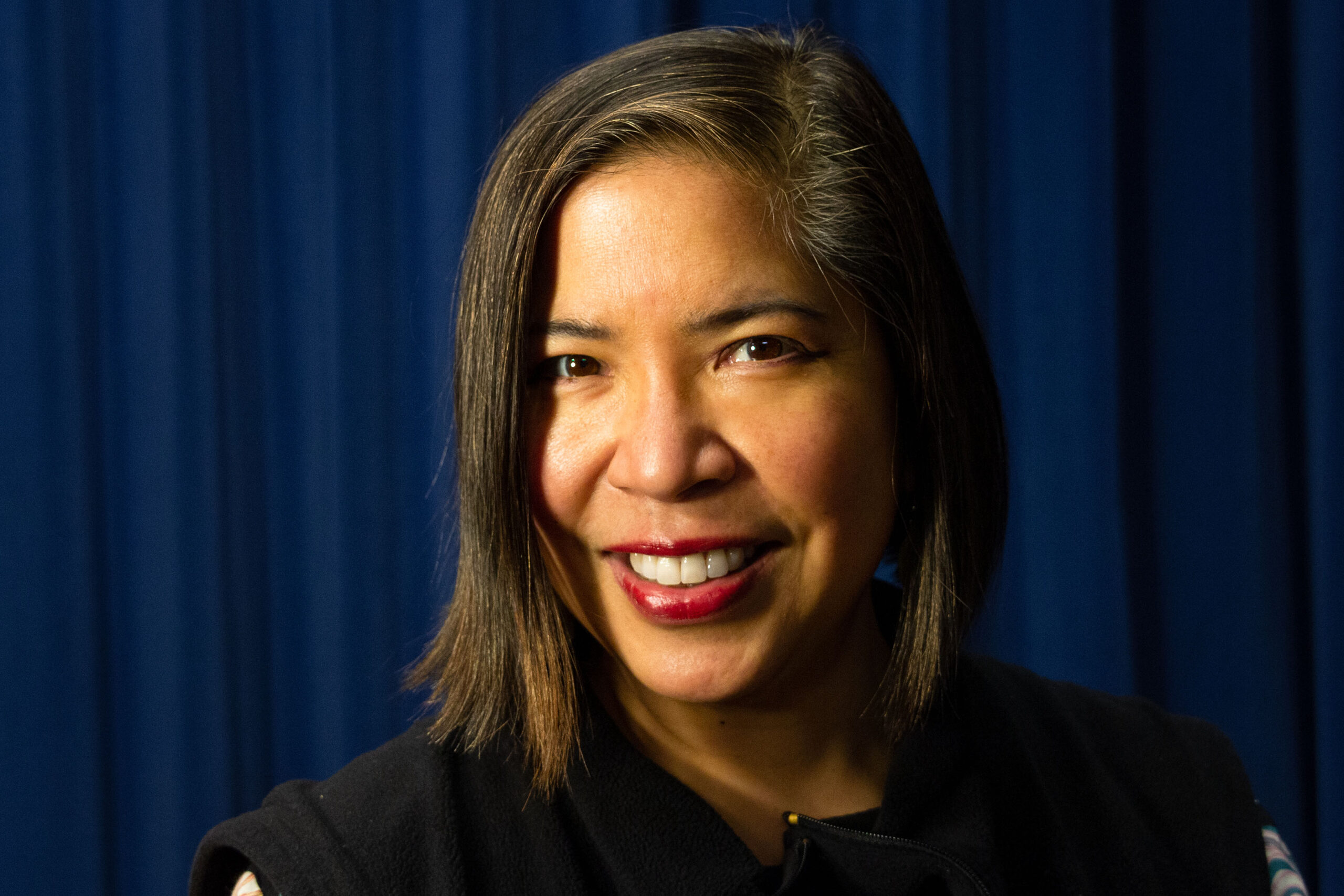 Marlene Del Rosario
Piano Instructor
Marlene del Rosario is a composer, vocalist and pianist. She has performed for international and national audiences, in private functions for former Massachusetts governor Deval Patrick, Mayor Menino and MA senators, and for Philippine ex-presidents Cory Aquino, Fidel Ramos and Thailand's Princess Chulabhorn. Her bands include The Marlene Jazz Ensemble, Jazz Breeze, and The Brazilian Project. Marlene is a regular in the local jazz circuit and has performed for New England special events such as Boston Harbor Hotel's Boston Sail and summer concerts and holiday jazz brunches, Fairmont Copley's Bacchanale dinner and wine series and New Year's Eve galas at Chatham Bars Inn.  Concert performances abroad include France, Peru and the 2008 Philippine International Jazz festival.  Local concerts include the 2017 Arlington Jazz Festival, Boston Arts Festivals and summer series in Chestnut Hill, Dedham and Framingham.  Her albums, "LIVE with a Little Help From Her Friends," and "Crying Days," are available on all major streaming services. Marlene is also a culinary educator and founder of The Refined Cook, and writer/podcaster for Cooking Subversive on Substack.
www.marlenemusic.net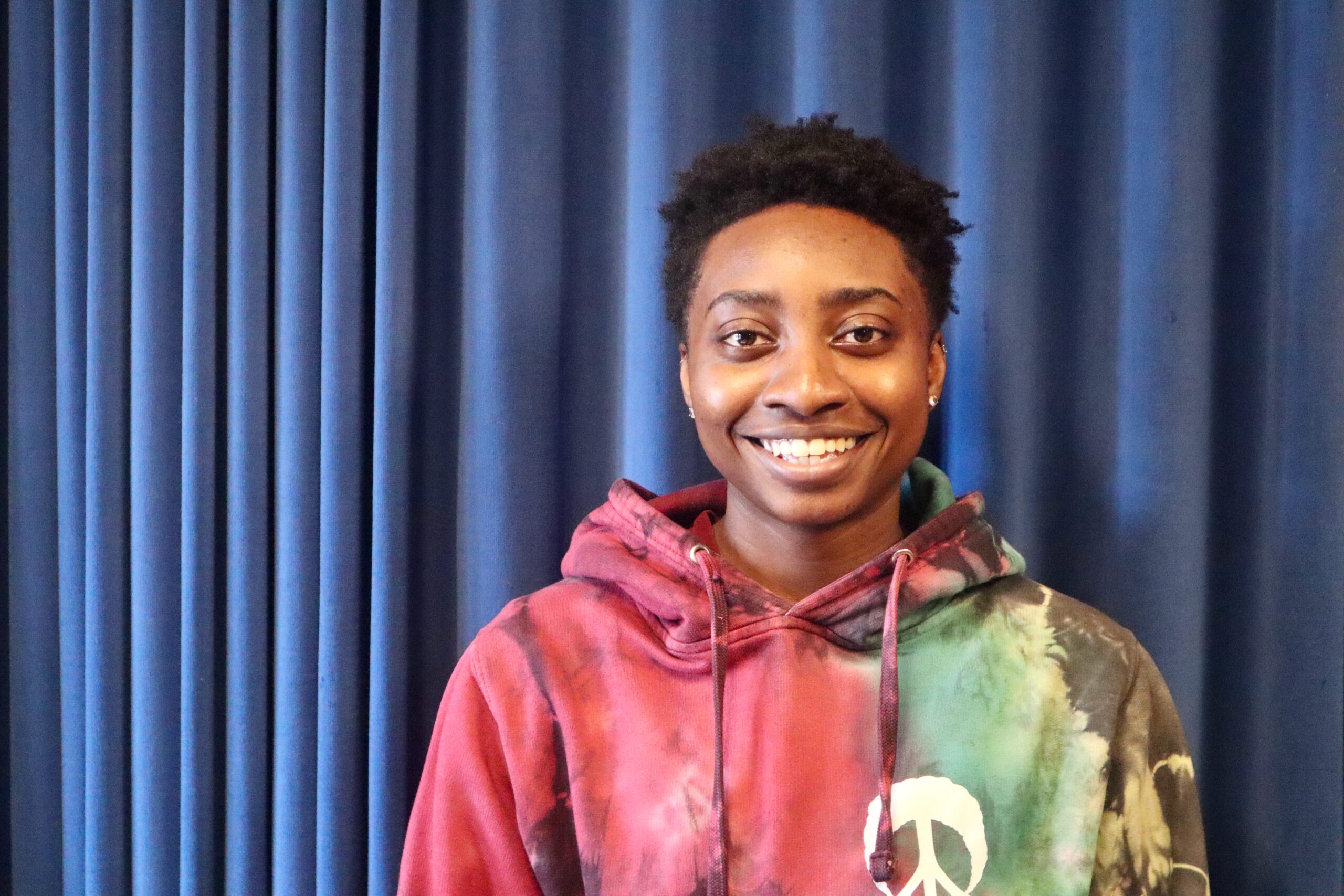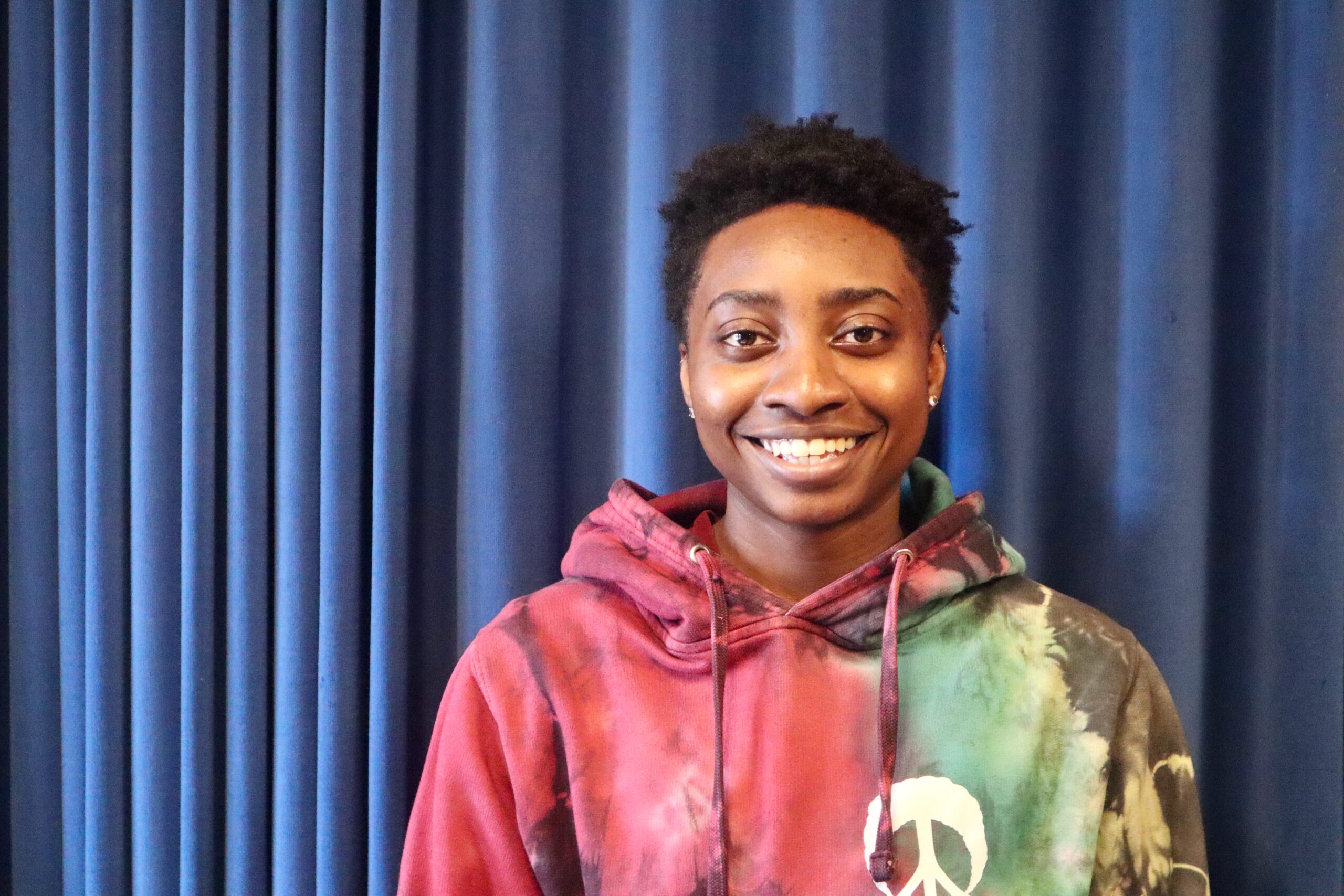 Kiki.D
Video Coordinator
Kiki.D joined ZUMIX in 2023 as the Video Coordinator. From teaching to video editing to digital marketing, she has spent most of her life and career in Boston, her hometown. She creates, performs and delivers. Her experience started in 2014, and over time, she has learned the technology and techniques used to make music and videos that impact people all around the world. She can often be found on stage or behind a camera, but she carries her love for the arts everywhere she goes.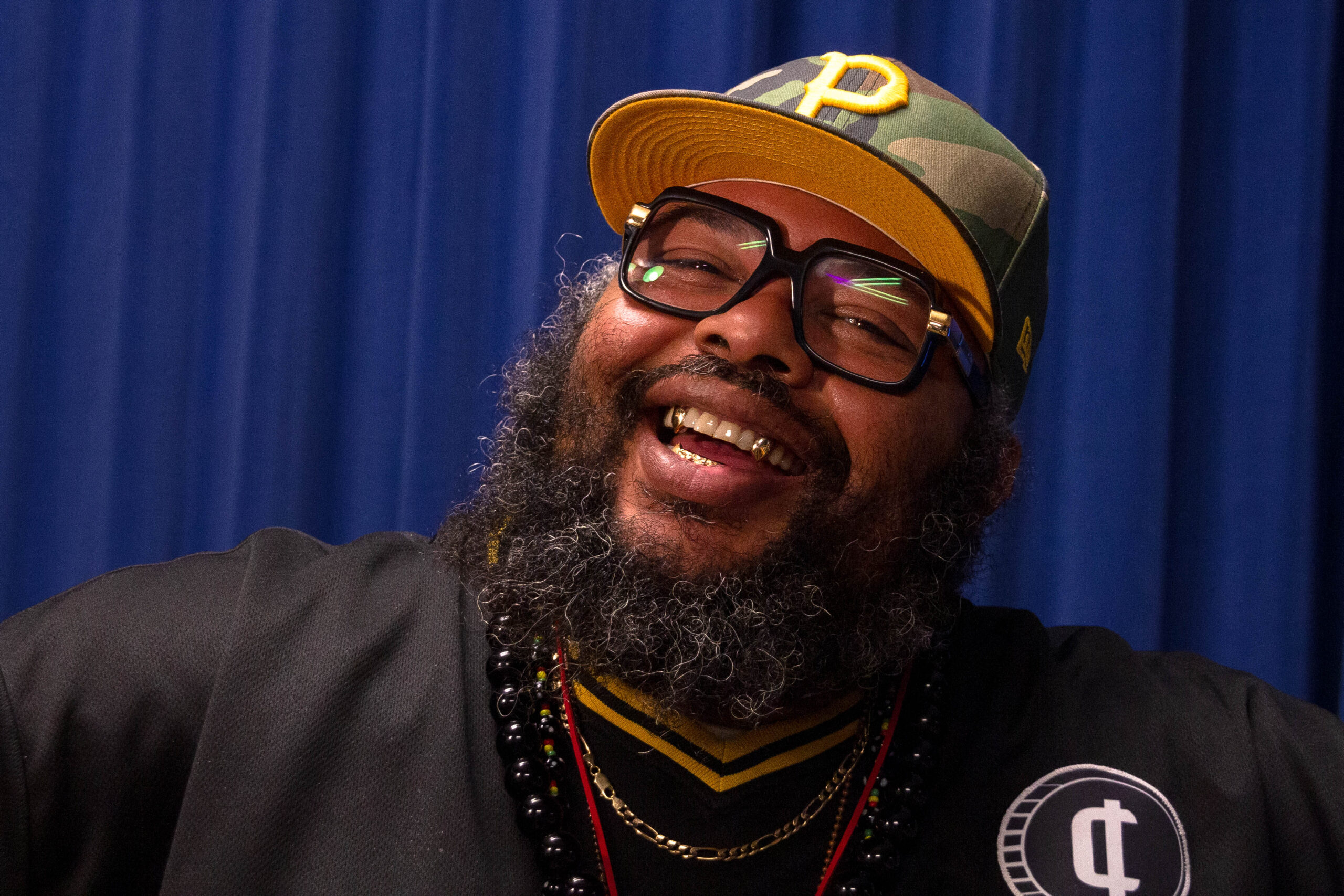 Corey DePina
Director of Programs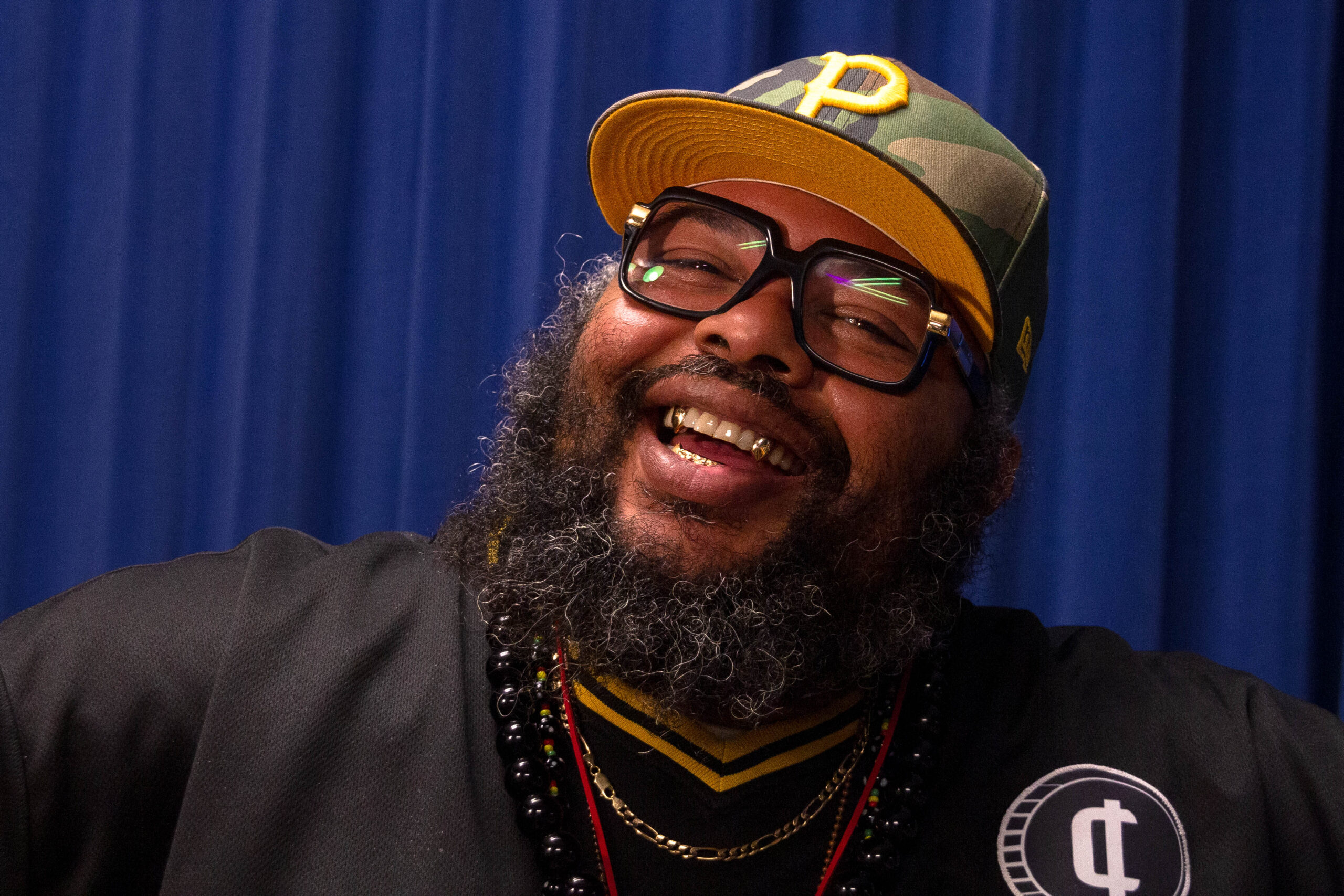 Corey DePina
Director of Programs
Corey DePina is an accomplished rapper, a skilled workshop and program facilitator, and a longtime participant in ZUMIX programs. He has done workshops on the history of hip-hop, creative writing and Performance at numerous city-wide agencies. Corey's professional career outside of academia includes serving on the committee and hosting Critical Breakdown, Boston's largest and longest-running all-ages open mic event. He also has considerable experience as a freelance facilitator for local and national nonprofits, schools and community centers. Corey was influential in helping ZUMIX develop its award-winning curriculum, which was nationally recognized by the President's Committee on the Arts and Humanities in 2011. In 2015, Corey completed The Institute for Nonprofit Management certificate program at Boston University. In 2019, he was a recipient of the 2019 Institute for Nonprofit Management Change Maker Award. In 2020, Corey Founded the FOGO Project and was a recipient of the 2020 State House Black Excellence on the Hill award.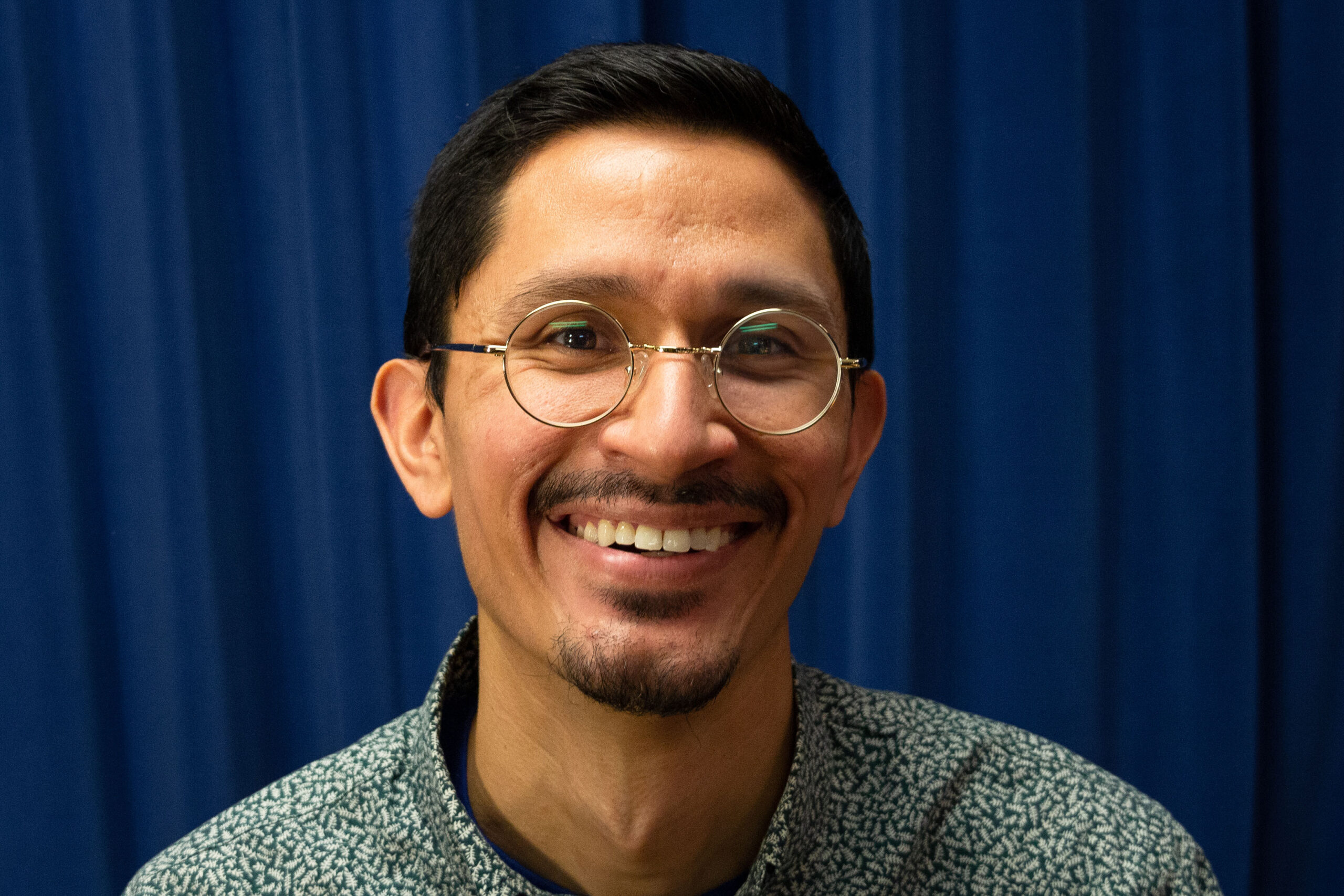 Rene Dongo
Radio Station Manager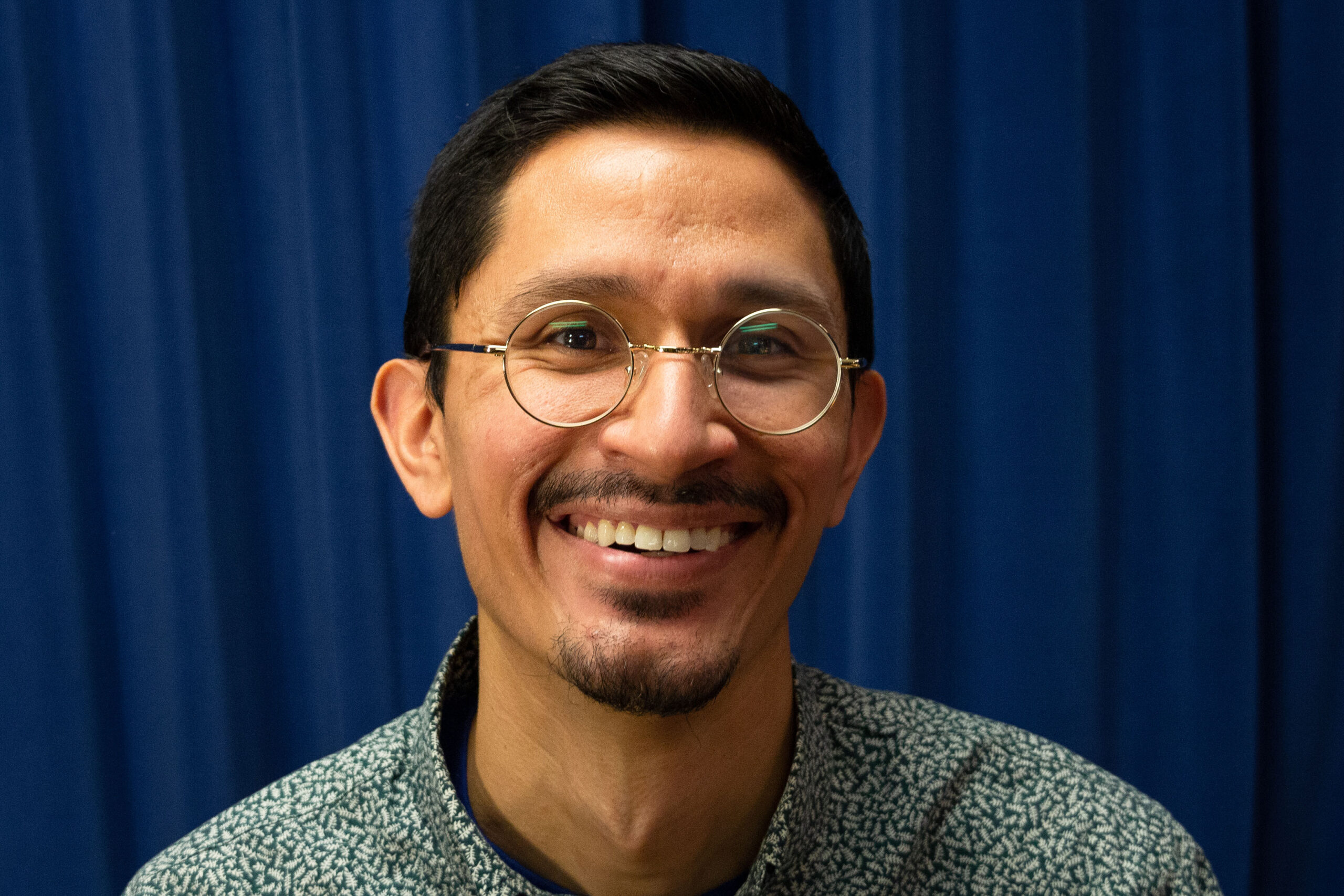 Rene Dongo
Radio Station Manager
Rene Dongo, Radio Station Manager, joined ZUMIX in 2017. As a filmmaker, media maker and teaching artist, he has found the intersection of community and youth arts education to be a pivotal step to helping young people grow and find their voice in the communities where they live and learn. At ZUMIX, he works to support community and youth-produced radio programming. Outside of ZUMIX, Rene has worked as a teaching artist for the Institute of Contemporary Art / Boston and The Urbano Project. His first teaching artist project focused on crafting radio pieces centered on spoken word poetry inspired by the community of Egleston Square. He is a graduate of Emerson College and continues creating work inspired by community perspectives and personal storytelling.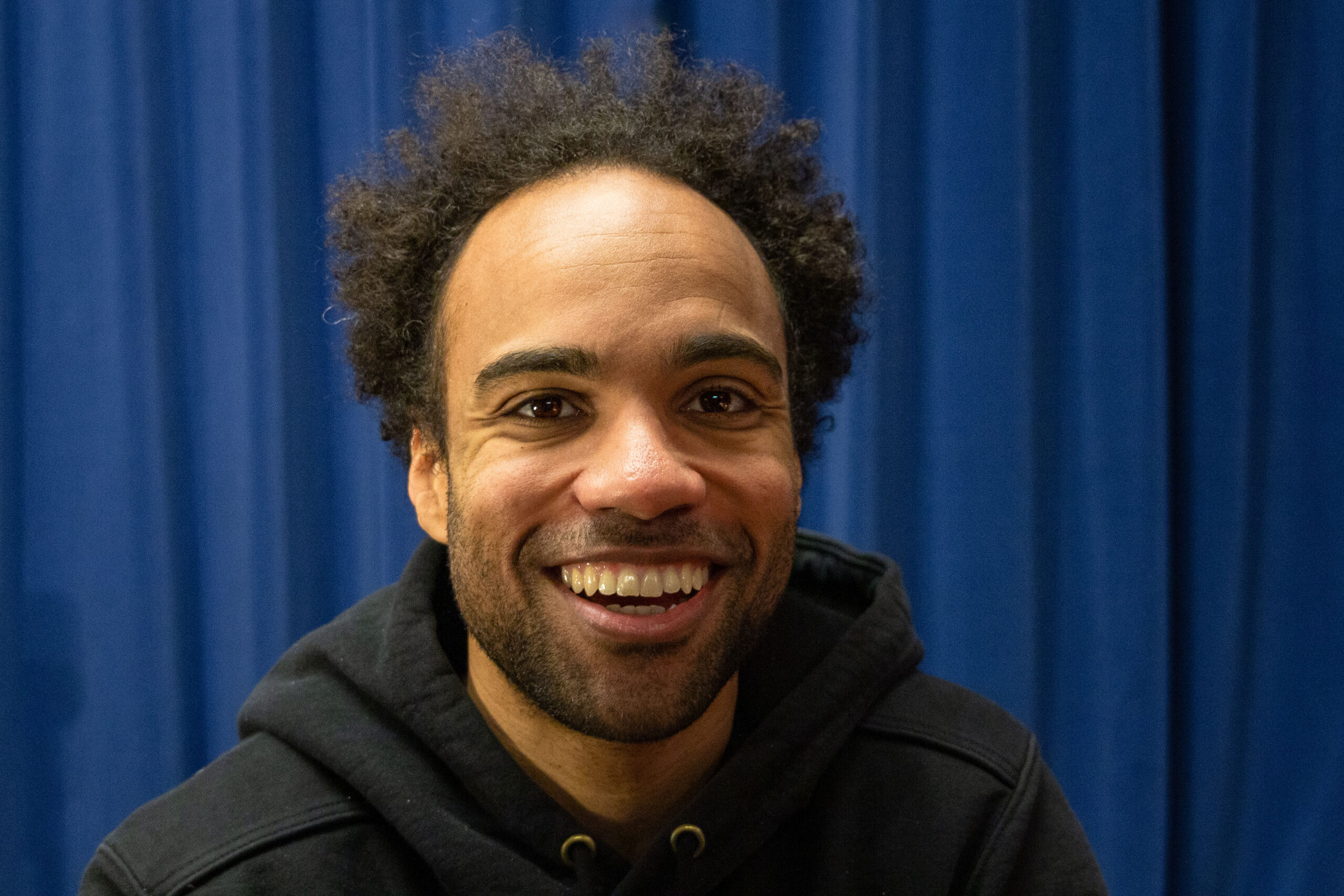 W.J. Edward Emerson
Creative Tech Manager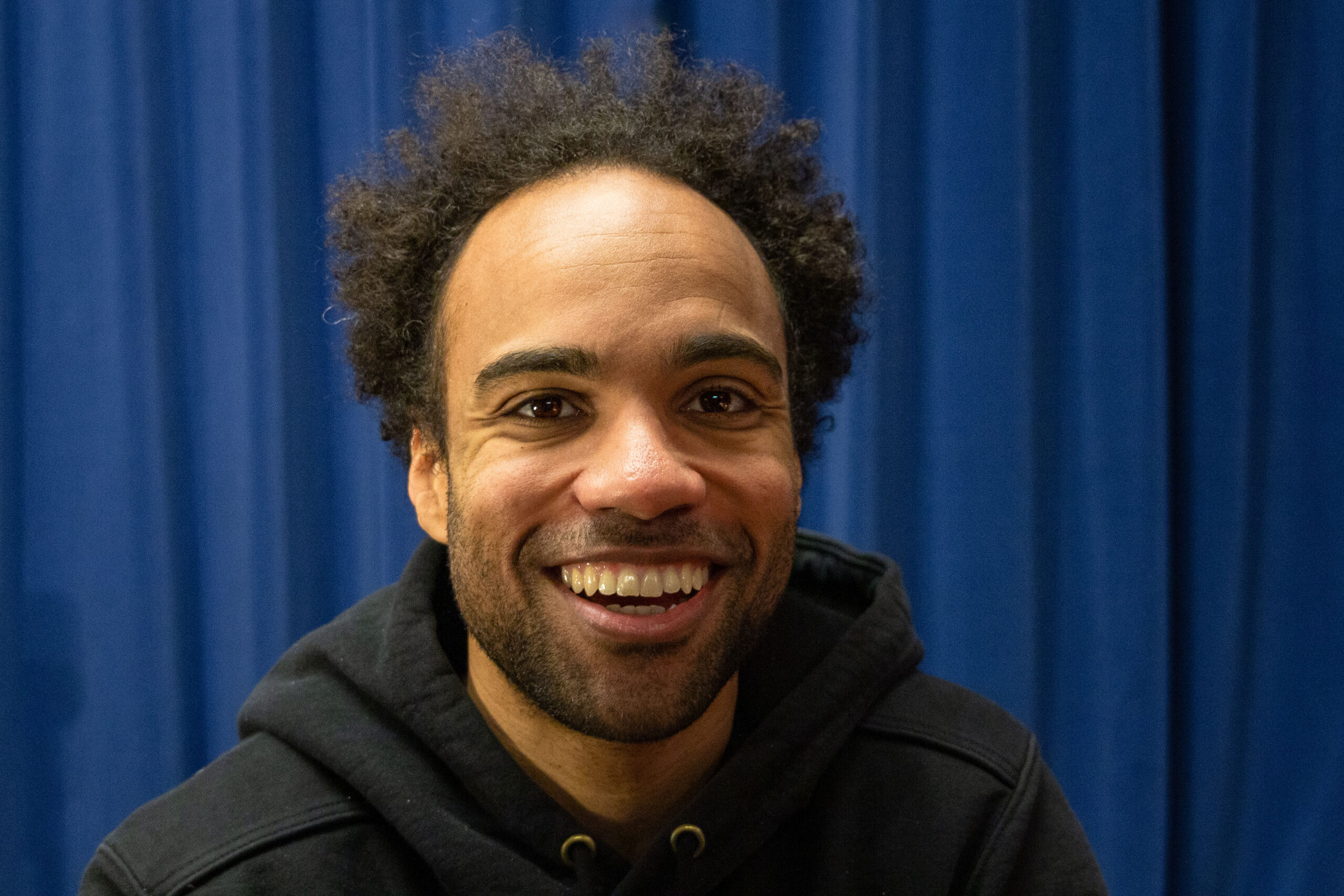 W.J. Edward Emerson
Creative Tech Manager
W.J. Edward Emerson, Creative Tech Manager, is a Boston-based drummer and audio engineer. Not originally from here, he moved to Boston in 2008 to pursue a bachelor's degree in performance and music production and engineering at Berklee College of Music. After graduating, he went on to work as an engineer at several of Boston's historic venues, including the Regatta Bar and Paradise Rock Club. Ed has worked with a diverse array of performers, from mixing monitors for singer James Bay and rap duo Run the Jewels to mixing front of house for jazz legends like Ron Carter, Wayne Krantz, and Kenny Garret. He has also played drums for seminal artists like Simon Shaheen, Mulatu Astatke, and Masary Studios. Since joining ZUMIX in 2019, he has continued to play drums for Kina Zoré, a Mozambican band that performs throughout New England.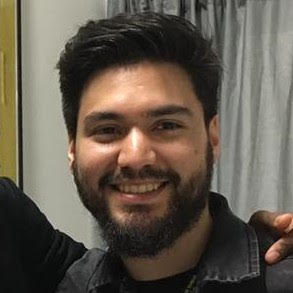 Sebastian Fuentes
Guitar Instructor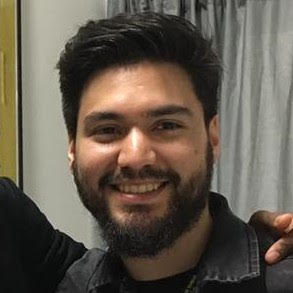 Sebastian Fuentes
Guitar Instructor
Sebastian is a Chilean jazz guitarist, composer, and educator based in Boston. Between 2006 and 2007, he won national guitar competitions in Chile. In 2012, he graduated in composition from the Modern School of Music in Santiago, Chile. At the Modern School, he was also a professor and taught courses such as History of Music, Guitar, Counterpoint, and Music Theory, among others. Sebastián has played in important international jazz festivals such as the Panama Jazz Festival, Chile Jazz for la Paz, Chileuropa Jazz Festival, and the Las Condes International Festival, among others. In 2021, he graduated with a degree in Jazz Performance and Composition from Berklee College of Music. In 2022, he earned his master's degree in Contemporary Performance (Global Jazz Concentration) from the Berklee Global Jazz Institute. At Berklee, he has studied with world-class jazz players such as Tim Miller, Mick Goodrick, Danilo Perez, Joe Lovano, John Patitucci, Dave Liebman, George Garzone, Terri Lyne Carrington, Ben Street, Chico Pinheiro, and Marco Pignataro, among others.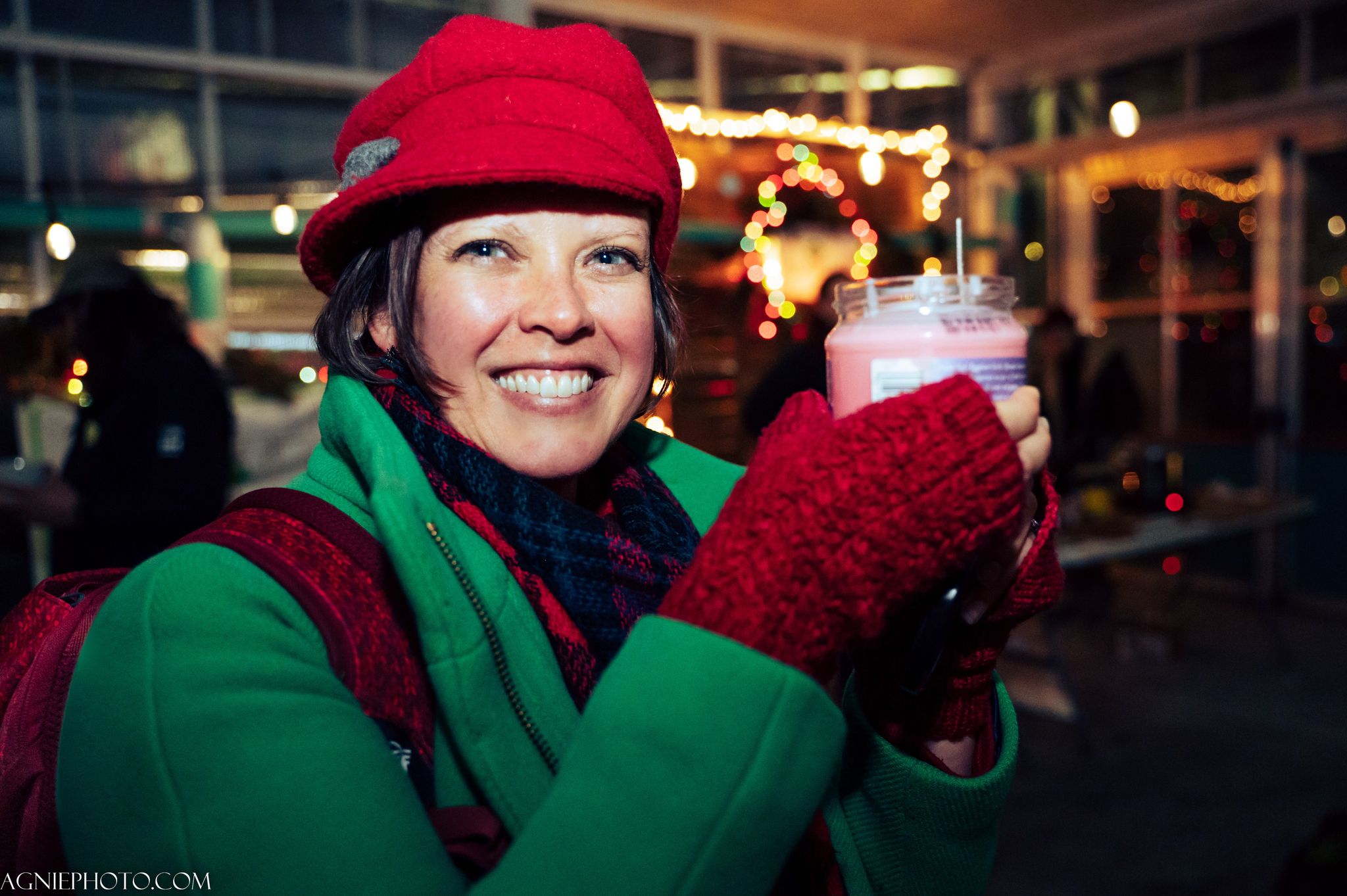 Katie Gibson
Development and Communications Manager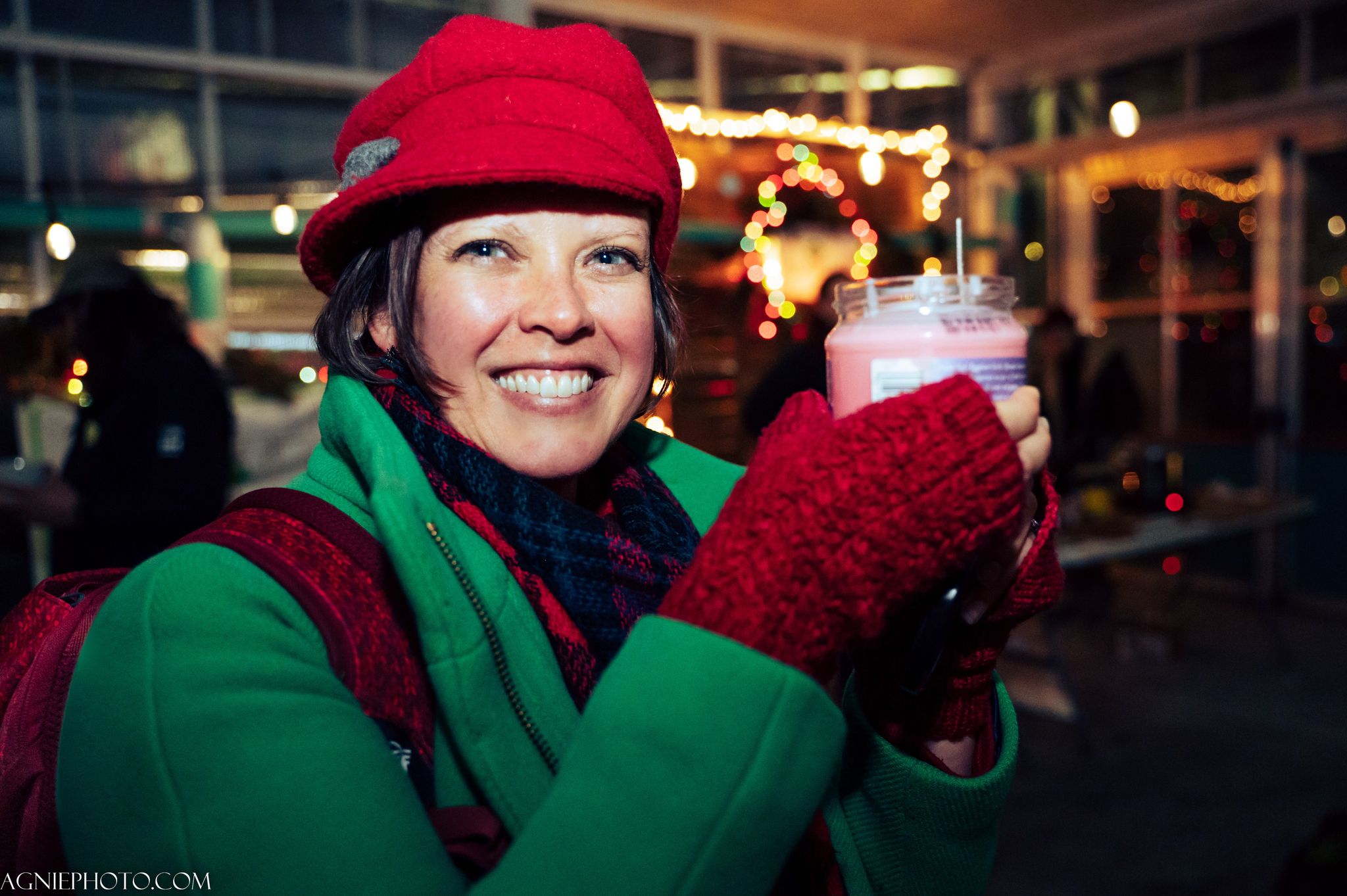 Katie Gibson
Development and Communications Manager
Katie joined the ZUMIX team in June 2021, two years after moving to East Boston. She previously worked in higher education for 15 years, doing communications work at Berklee College of Music, Emerson College and Harvard University. She is a singer and believes in the power of music to shape individuals and communities. Outside of work, Katie is an avid runner and cyclist, a flower fiend, a bookworm (and book reviewer), and a proud Texas transplant to Boston.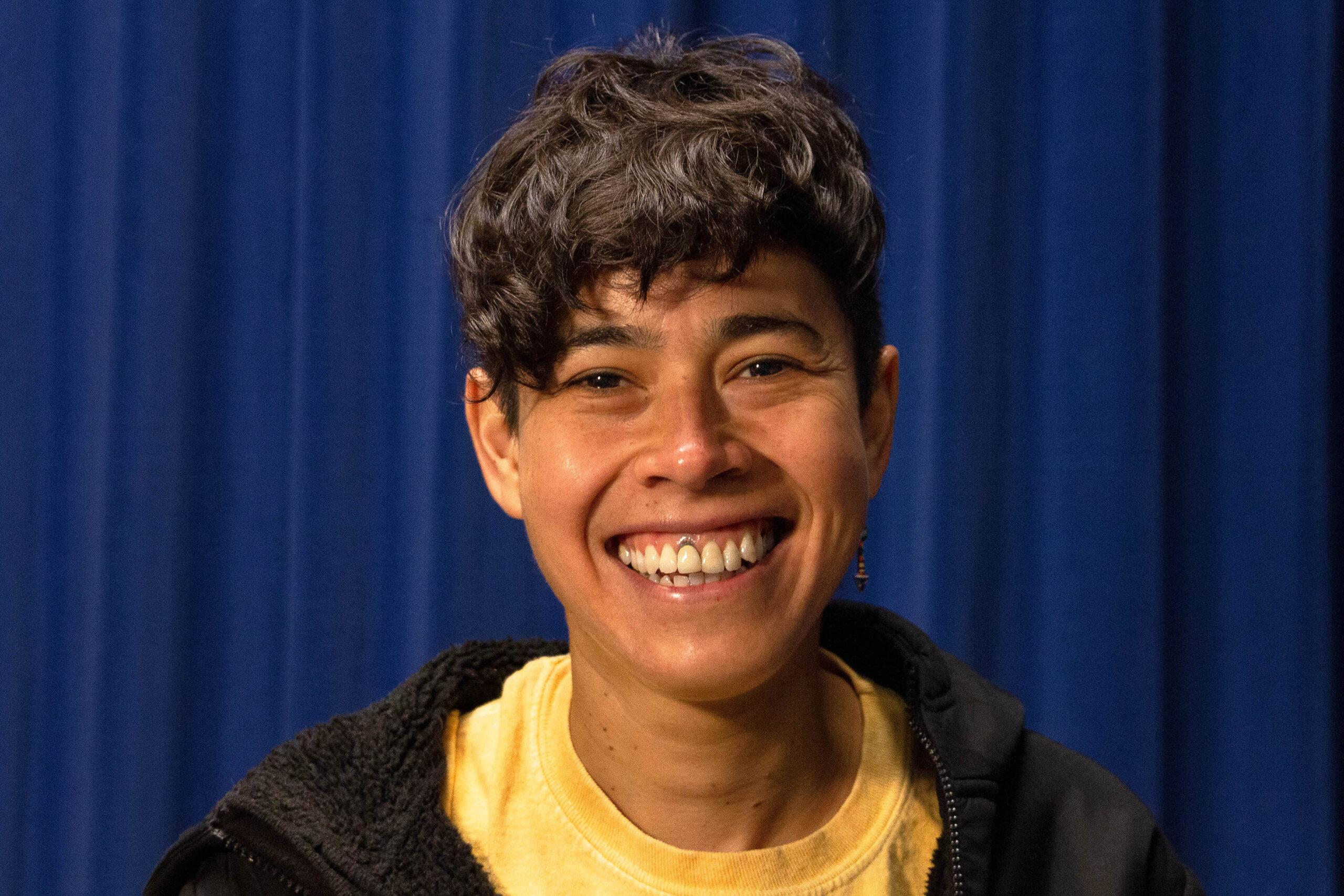 Reynaliz Herrera
Drum Instructor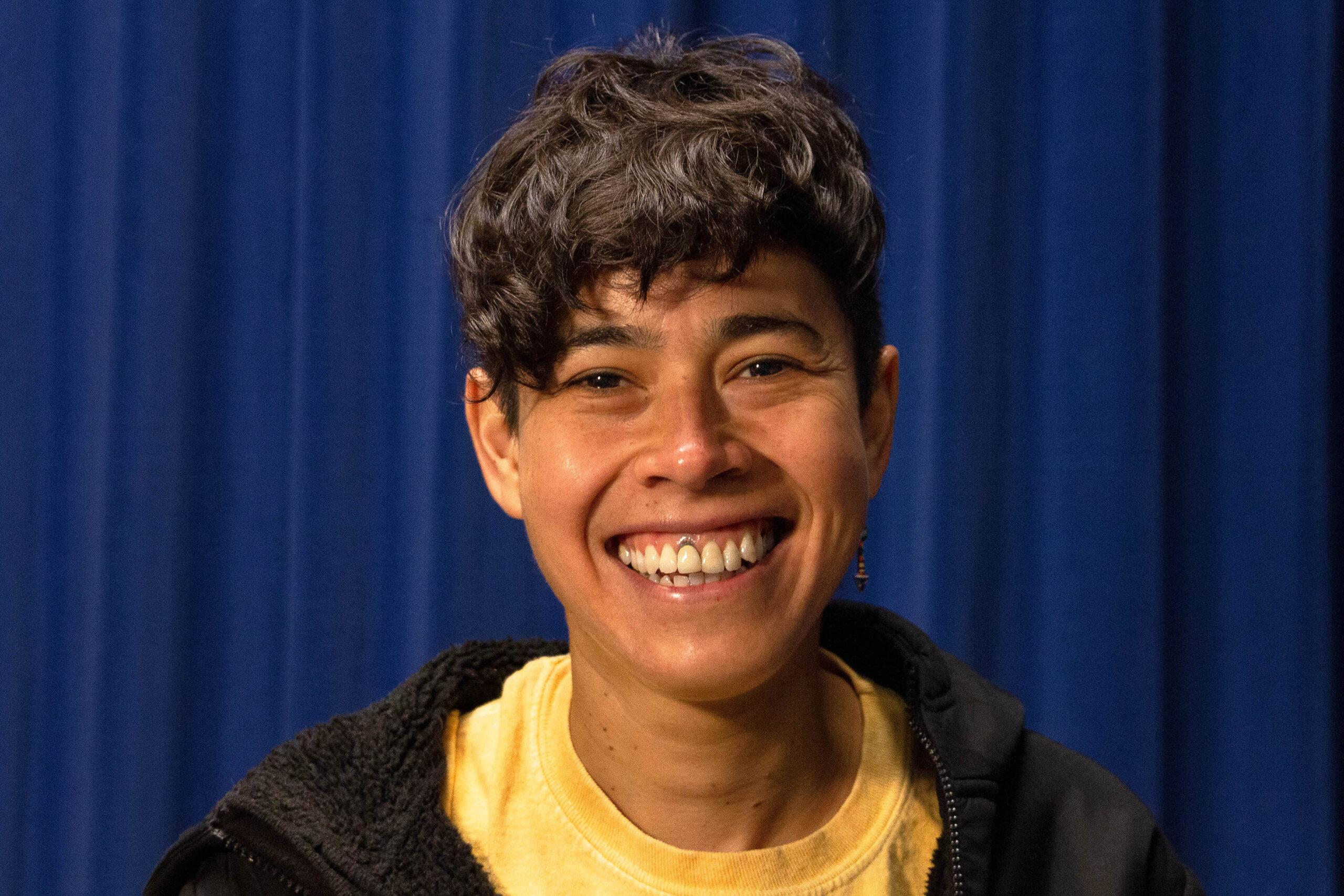 Reynaliz Herrera
Drum Instructor
Reynaliz Herrera is a Mexican-born percussionist, composer and educator. She began pursuing music at the Escuela Superior de Musica y Danza (Mexico), and graduated from The University of Ottawa (BMUS) and The Boston Conservatory (Master of Music). Reynaliz has performed in the U.S., Mexico, Cuba, Canada, Spain, Italy and Germany. In 2012, Reynaliz created and founded "Ideas, Not Theories," a theatrical percussion company featuring her own musical works and programs. She has performed "Ideas, Not Theories" at festivals and venues in the U.S., Mexico and Canada, including The International Festival of Arts & Ideas (CT), The Institute of Contemporary Arts Boston, The Currents New Media Festival (Santa Fe), Please Touch Museum (PA), The Flea Theater (NY), The National Arts Center of Canada, The Boston Children's Museum, Brooklyn Children's Museum, Maker Faires, NY International Fringe Festival 2015,  NYU/KoSA/HLAG Day of Percussion 2016, ILLUMINUS, Cambridge Arts River Festival, and many local festivals and venues. Reynaliz has also collaborated as a percussionist with The National Arts Center Orchestra (as a percussion soloist), Danza Contemporanea En Concierto in Mexico, and Double Edge Theater Company, Flamenco Boston, Grooversity, the band Muy Cansado, Boston Percussion Group, and Boston Opera Collaborative, among others in the U.S. She has also performed at other renowned venues like SXSW, The Palau Hall (Spain), Teatro Amadeo Roldan (Cuba), the Peabody Essex Museum, Wang Center Theatre, and the Revolutions International Theater Festival (New Mexico). Reynaliz has won competitions and awards, including Mexico's National and State's Youth Awards, PERCUBA International Percussion Competition in Cuba, the NACO Bursary Competition, and the MTV Latinamerica Agent of Change Award. Her recent projects have been funded by The Boston Foundation and The Somerville Arts Council.  She has also been an active percussion and music instructor in the Boston area. Reynaliz enjoys making her lessons fun, creative and productive, and is super excited to teach at ZUMIX!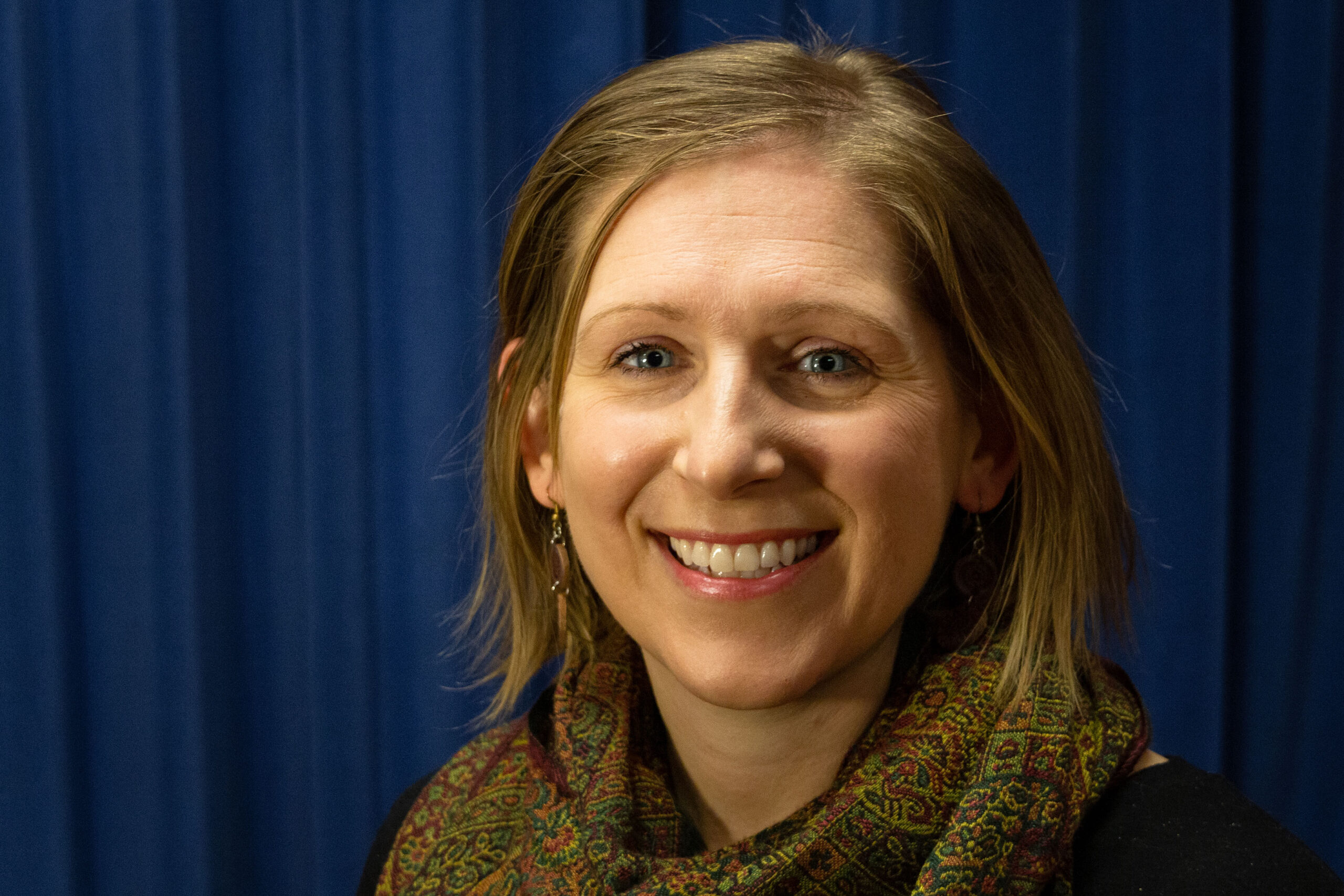 Chrissy Holt
Director of Finance and Administration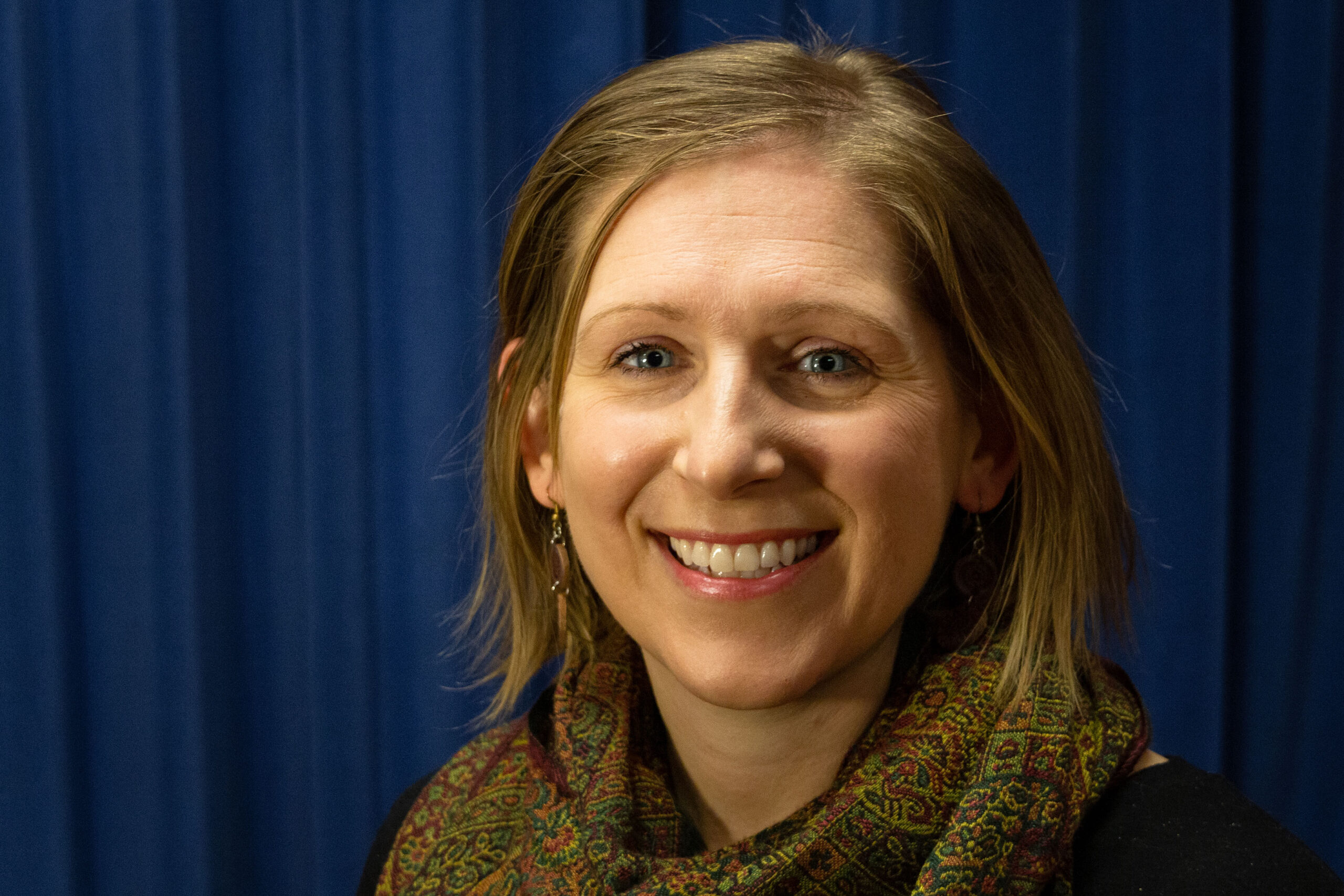 Chrissy Holt
Director of Finance and Administration
Chrissy brings more than 15 years' experience assisting in multiple Boston nonprofits—many of them youth-serving—with their operations, human resources, finance, and administration needs. She holds a BA in human resources and an MBA in nonprofit management. Chrissy is a singer and pianist who has lived in East Boston since 2006 and been involved with ZUMIX for much of that time as a volunteer, board member, and parent. She has seen firsthand how organizations like ZUMIX provide a third space for youth to grow and develop and is thankful to be part of the team making that happen here at ZUMIX. Outside work, Chrissy makes time to sing in her church choir, go on weekend hikes, tend a small garden, and spend time with her husband and two children.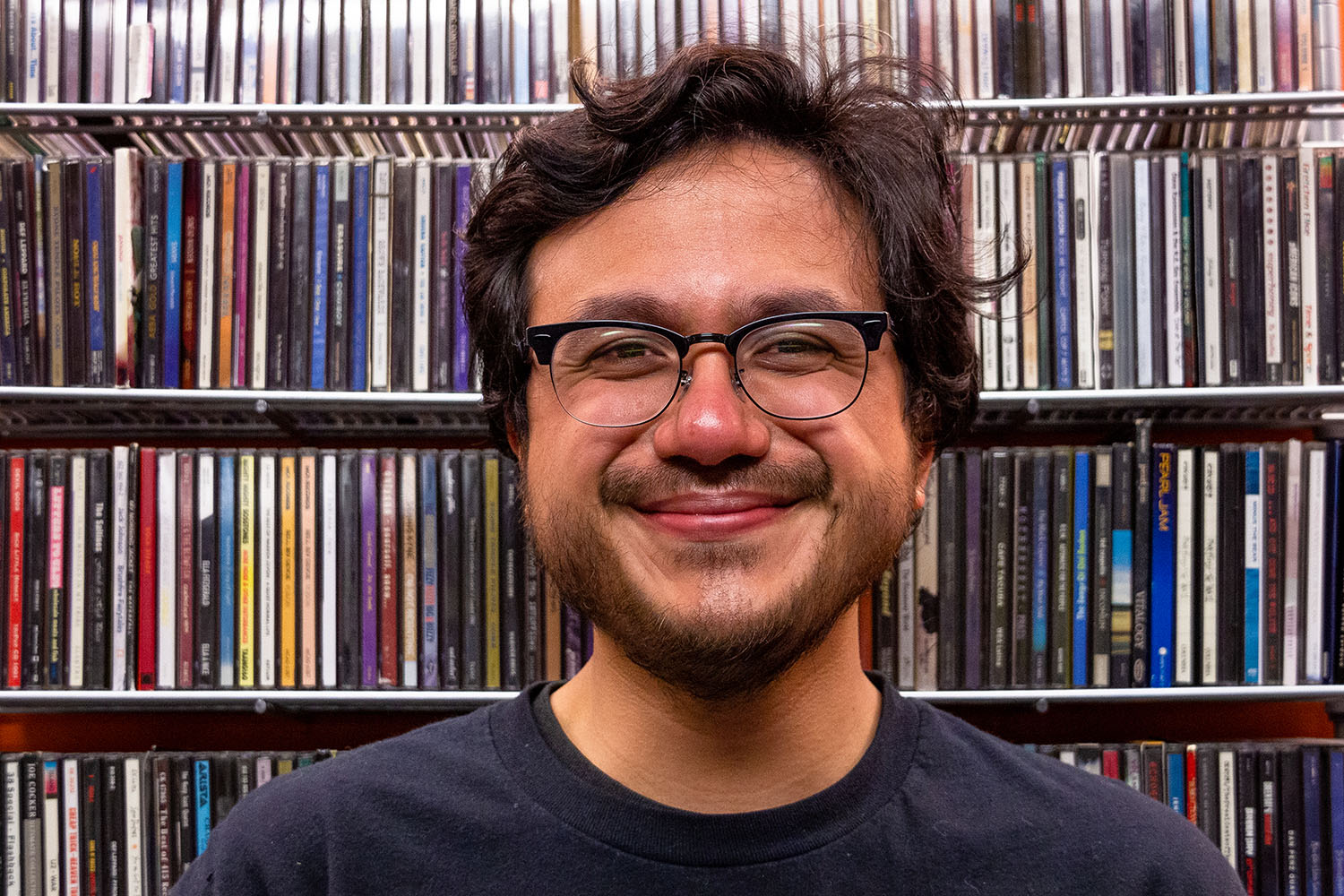 Christopher Lee-Rodriguez
Guitar and Sprouts Instructor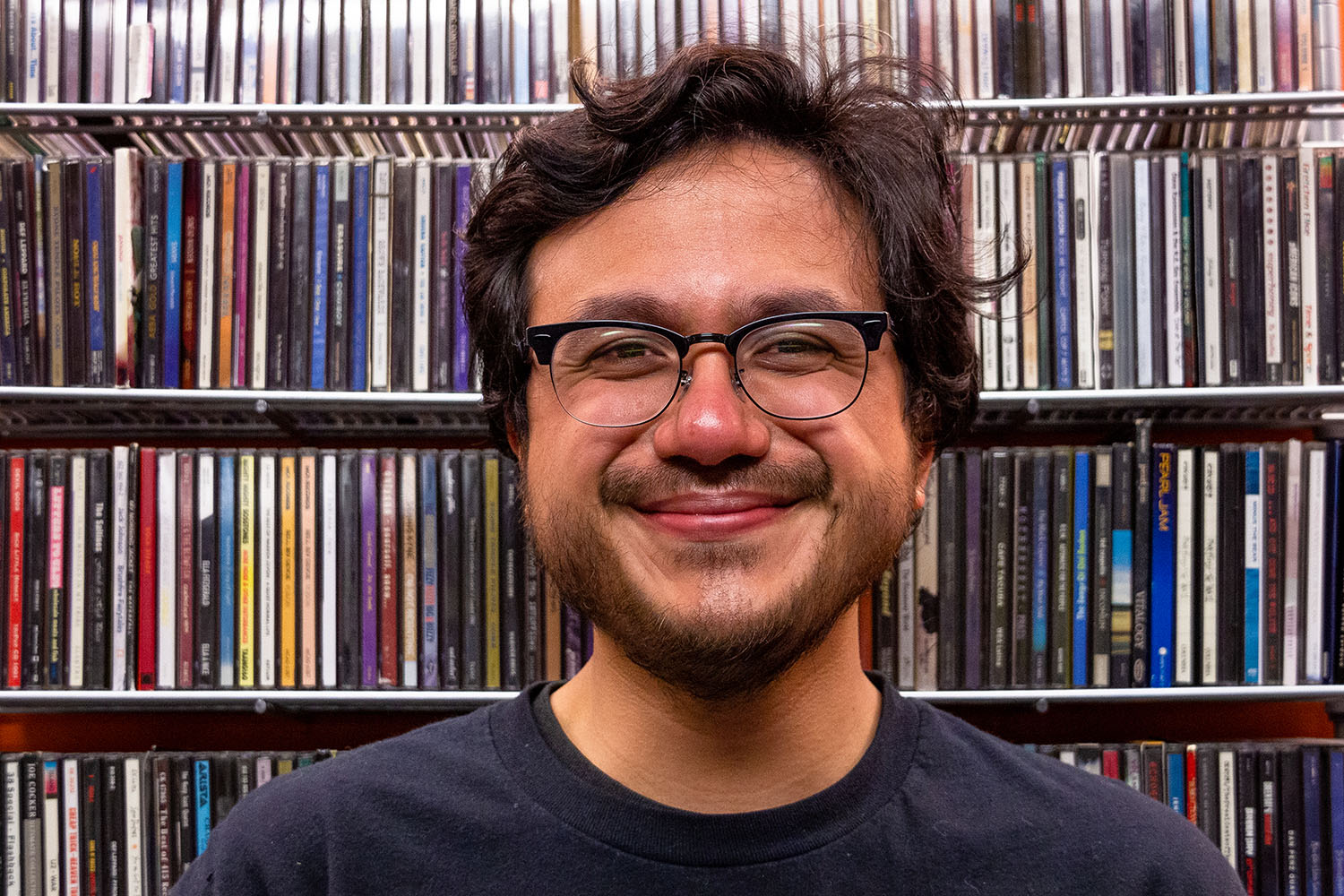 Christopher Lee-Rodriguez
Guitar and Sprouts Instructor
Chris Lee-Rodriguez is a musician, songwriter, and educator. He graduated summa cum laude from Berklee College of Music with a B.M. degree in music education and is currently working on his M.M. in music education at Boston University. While at Berklee, Chris studied under world-class jazz musicians, including David Gilmore, Freddy Bryant, and Marcello Pellitteri. During his time at BU so far, he has studied with renowned music education scholars, including Andre deQuadros and Kelly Byllica. Chris has spent the past eight years teaching music in the nonprofit and public sectors in Massachusetts and New York. Some of these organizations include Highbridge Voices in the Bronx, and Midori & Friends in Harlem. He currently is a teaching artist both at ZUMIX, where he teaches ukulele, private guitar and bass lessons and two ensembles, as well as in the Brookline School District, where he teaches guitar/ukulele, music production, and fourth-grade instrumental classes. He has also received grants to study Brazilian music under musicians such as Pedro Martins, Michael Pipoquinho, and Kapital, as well as flamenco music in Spain with Jorge el Pisao. In addition to teaching, Chris also tours nationally and internationally performing with his band, Really From, which released its third critically acclaimed album in March 2021. Really From's music has been featured in Rolling Stone, Pitchfork, and WBUR. His philosophy as a musician and an educator is that teaching music is the ultimate tool for social change and development because it gives students the opportunity to build community, express themselves, and change the world around them.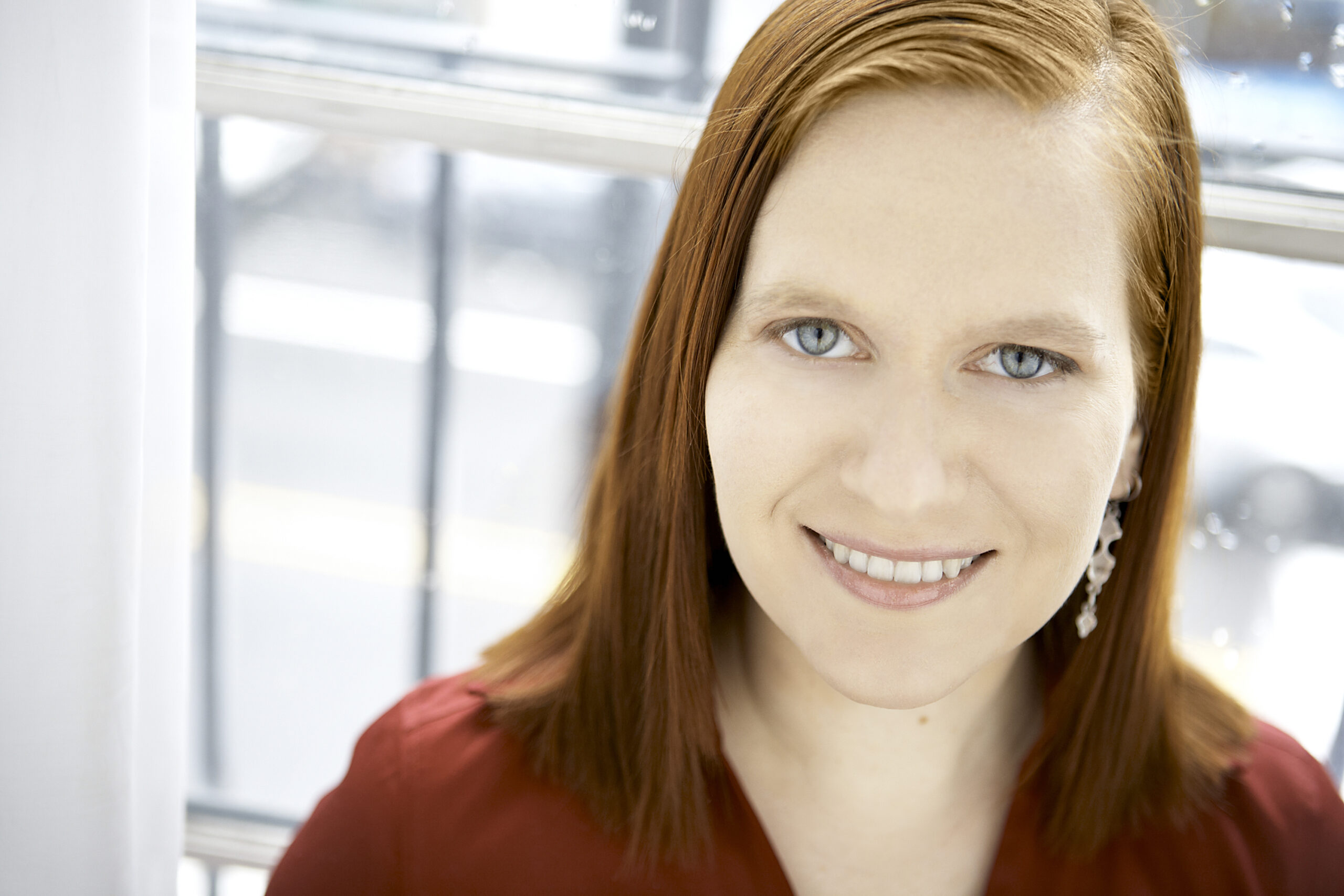 Stefanie Lubkowski
Grants Manager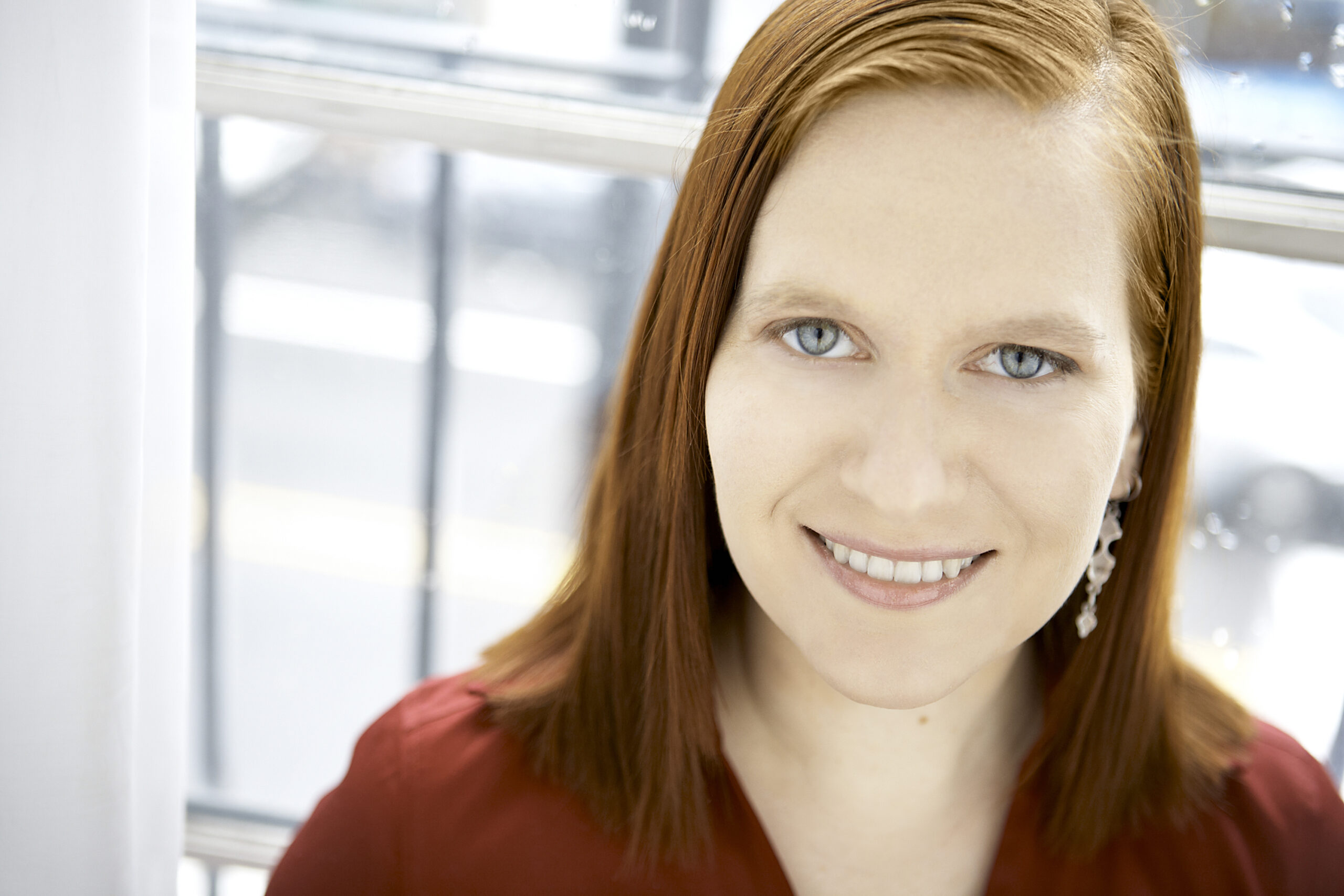 Stefanie Lubkowski
Grants Manager
Stefanie joined the ZUMIX team in the summer of 2022. She is an active composer who has been commissioned and written pieces for many local ensembles and musicians, including New Gallery Concert Series, Transient Canvas, the opera company Strange Trace, and guitarist Aaron Larget-Caplan. Stefanie received her BA in Music and Technology and Guitar Performance at Connecticut College in New London, CT, her masters in composition from New England Conservatory, and her doctorate from Boston University. Stefanie is also the recipient of a Massachusetts Cultural Council Music Composition Finalist Grant for 2015.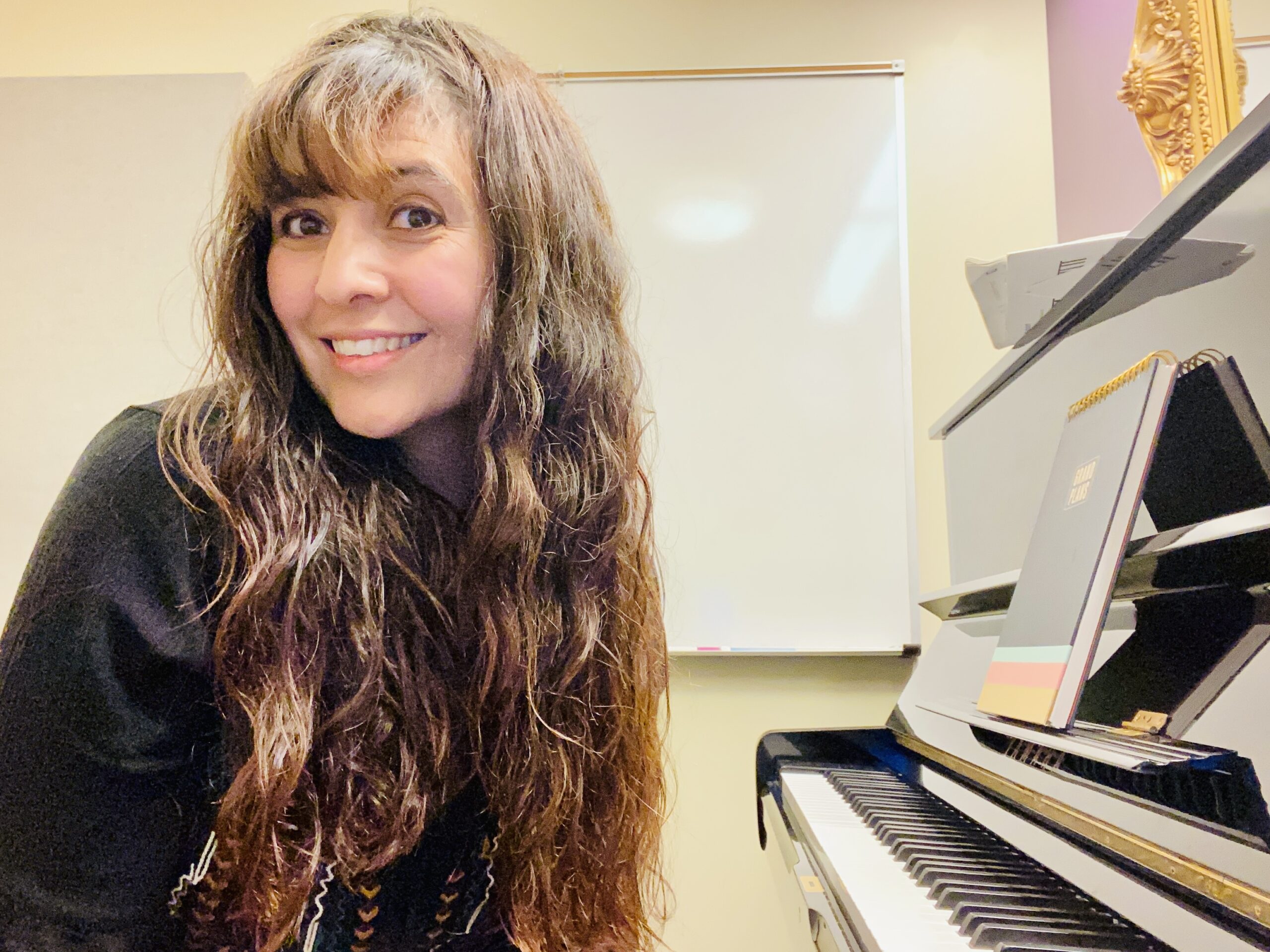 Laura Macias
Sprouts Coordinator & Piano Instructor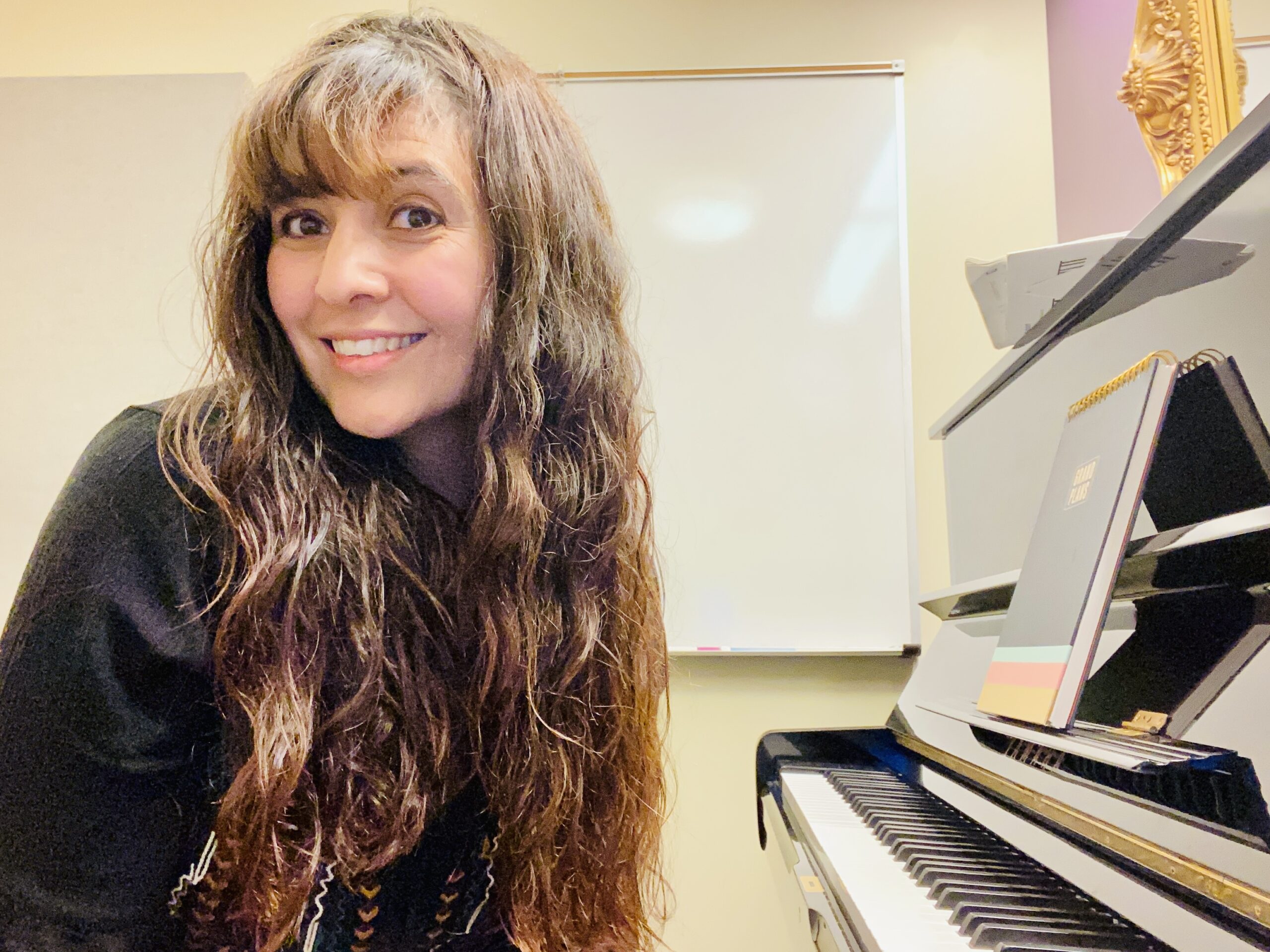 Laura Macias
Sprouts Coordinator & Piano Instructor
Laura Macias, Sprouts Coordinator & Piano Instructor, received her Bachelors in Music Composition and Theory from the Petrie School of Music at Converse College and her Masters in Music Composition from the Longy School of Music, where she was awarded the Nadia Boulanger scholarship.  In 2005 she was selected to be part of the European American Music Alliance, where she was awarded a scholarship to study composition at L'Ecole Normale in Paris, France.  In 2008, she completed the Kodaly Music Training at the New England Conservatory.  Laura is an active composer in the Boston area.  Her musical catalog includes compositions for chamber orchestra, art songs, chamber music and incidental music for the theatre.  Laura was recently selected as a composer to participate in the 2011 Vancouver International Art Song Institute.  Her music was also recently featured in concerts given by the Boston New Music Initiative ensemble.  Besides writing art music, Laura enjoys working with children.  Laura has been working to map a path for our youngest members to actively participate in group programs and to increase and deepen their involvement as they grow.  She has a strong belief in developing music fundamentals and her youthful personality makes learning fun.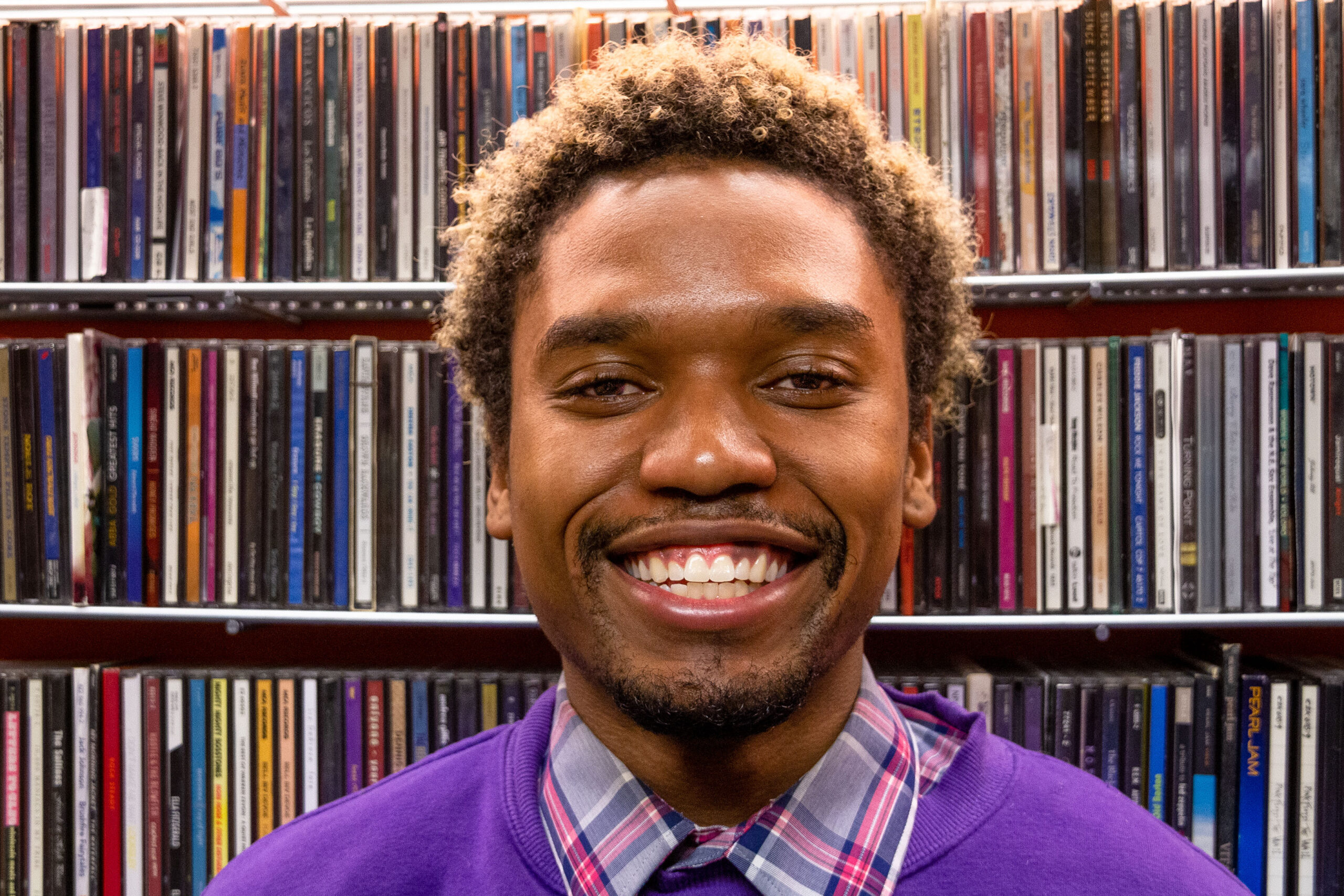 Wilce Mascary Jr.
Pathways Coordinator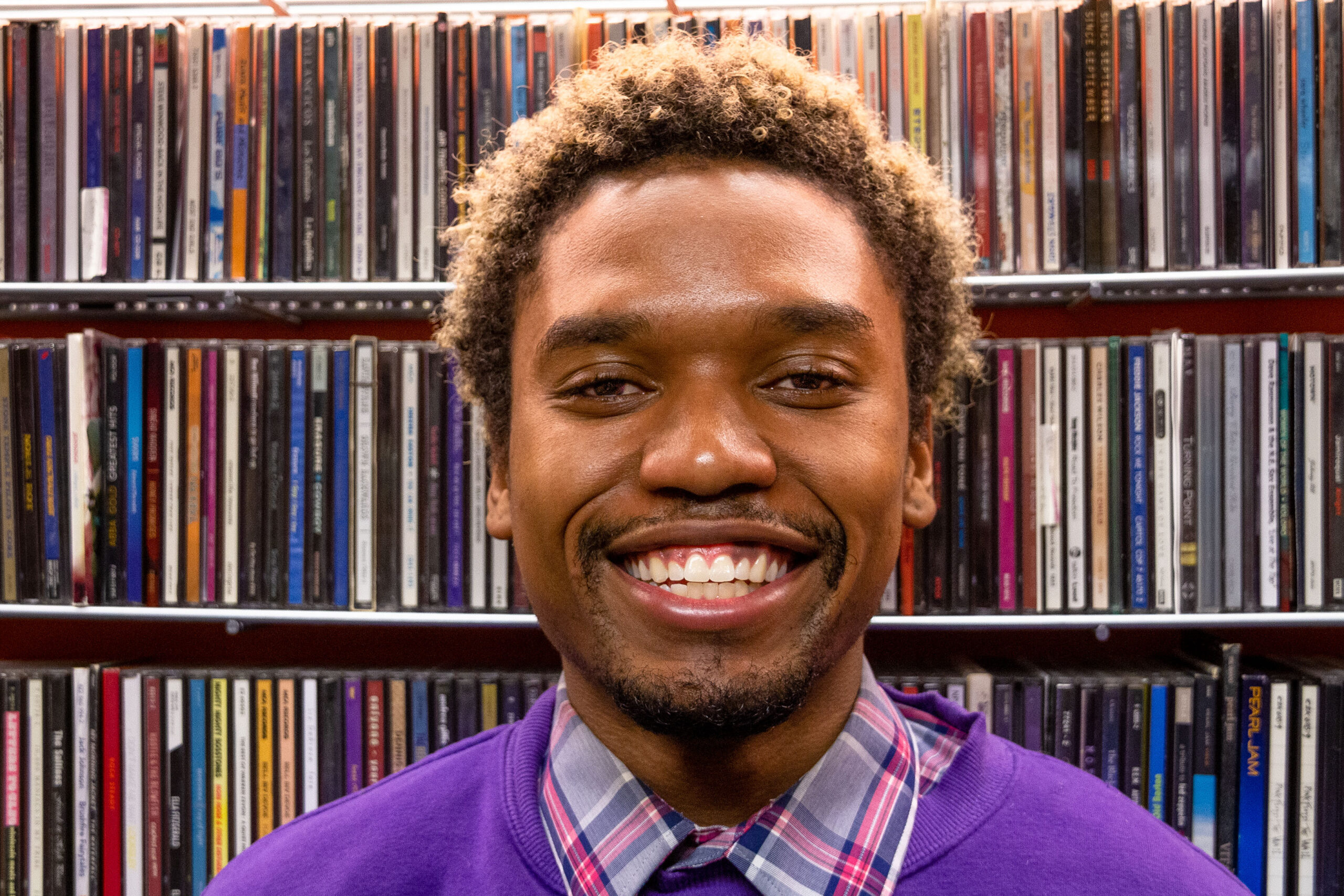 Wilce Mascary Jr.
Pathways Coordinator
Wilce Mascary was born and raised in Massachusetts. He started his youth work journey in early 2018 working with youth in Brockton. Around the same time he found a passion for poetry and has been performing since. Wilce served two years of service through Americorps, one at ZUMIX and one at the Burke High School in Dorchester, Mass., as a City Year representative. In 2019, Wilce was hired as a full-time member of the ZUMIX team. Since the pandemic, WIlce has worked with youth and community in spaces such as Hip-Hop Therapy run by Roxbury Community Centre and is one of the organizers of the Black Men Collective of Boston. Over the years, his passion for service has grown and he is available to help youth find their next steps in life after high school.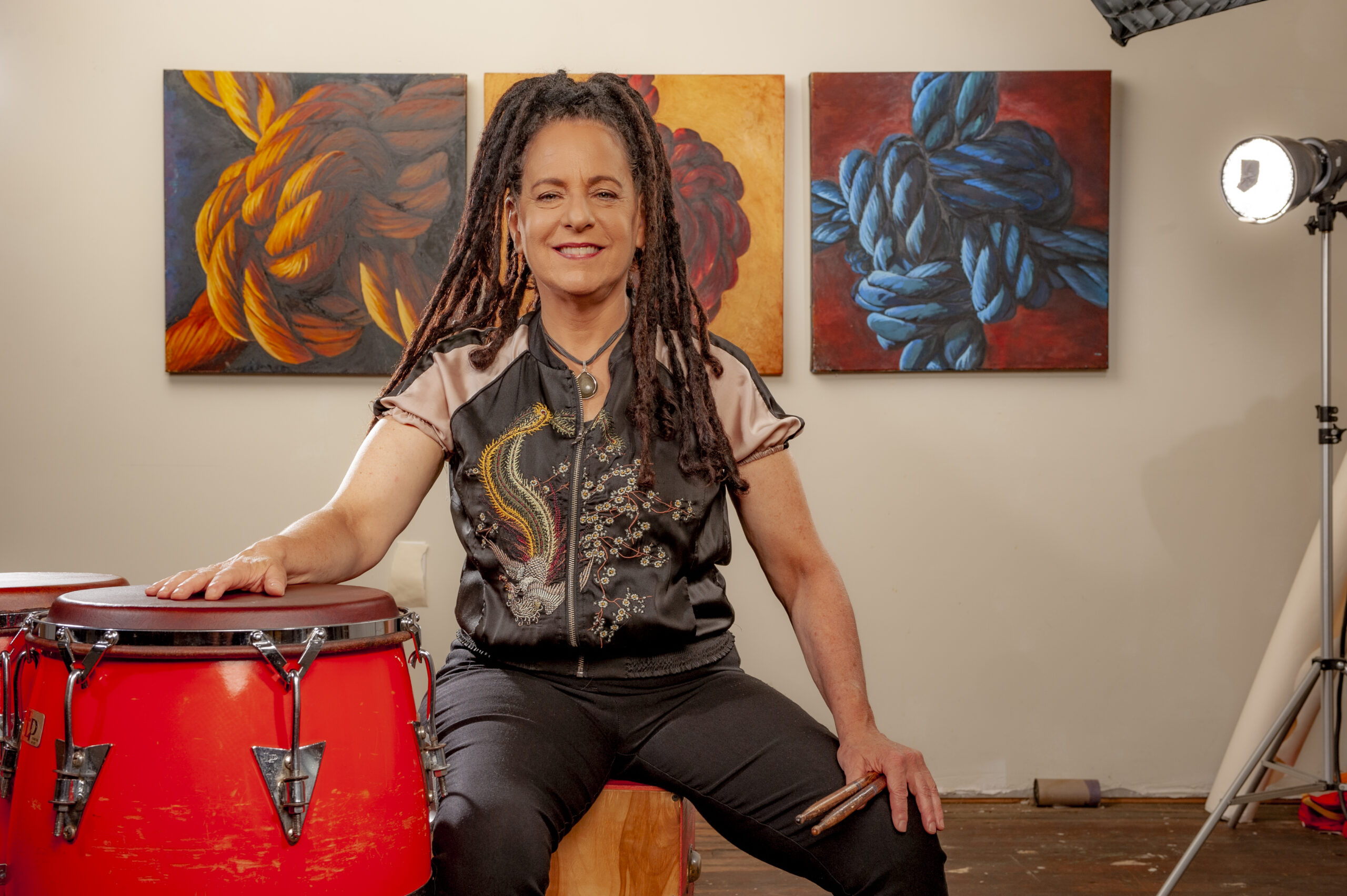 Shira Moss
Drumming Instructor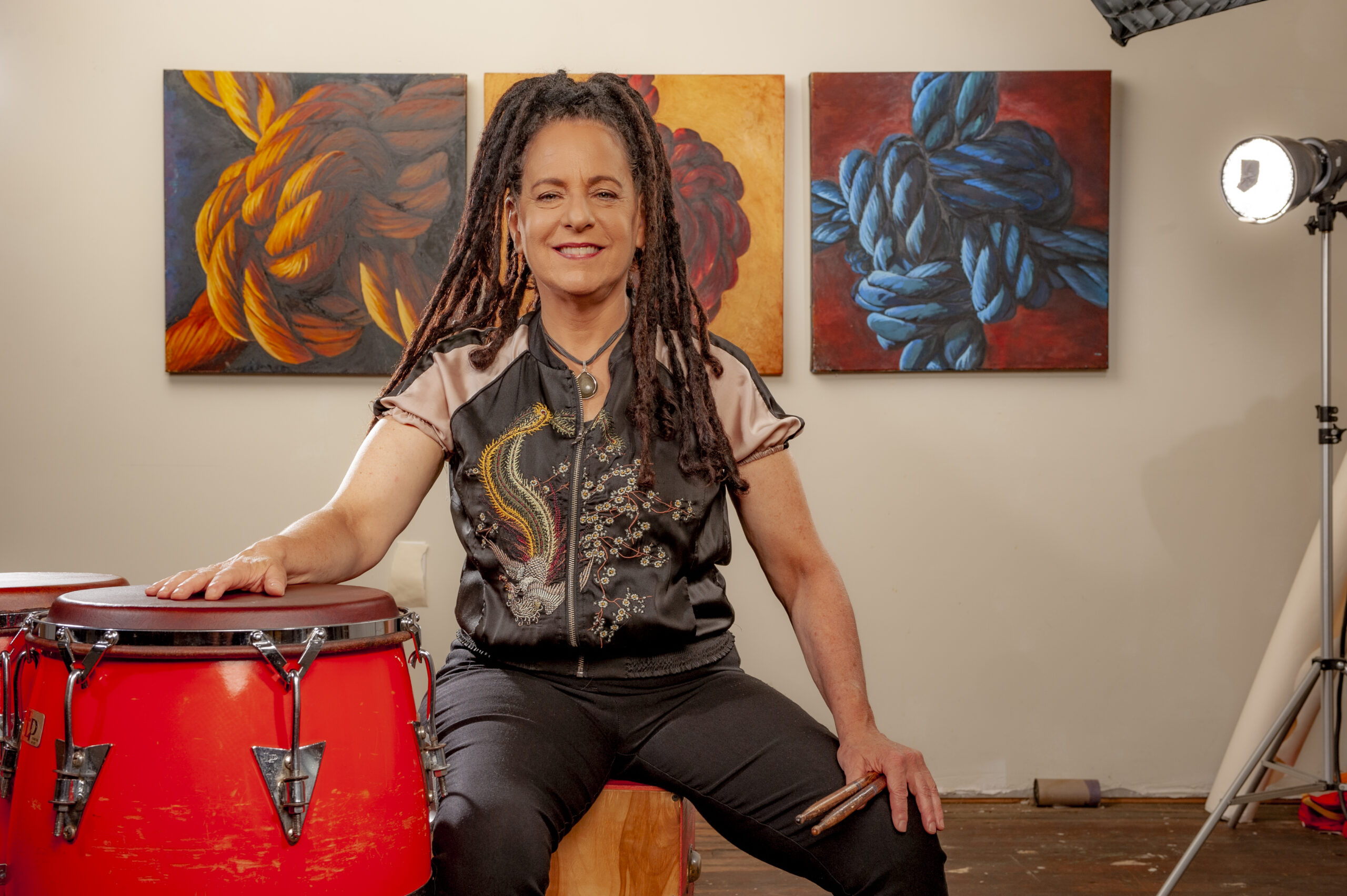 Shira Moss
Drumming Instructor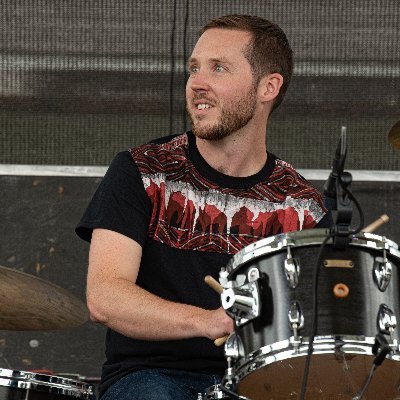 Ben Paulding
Percussion Instructor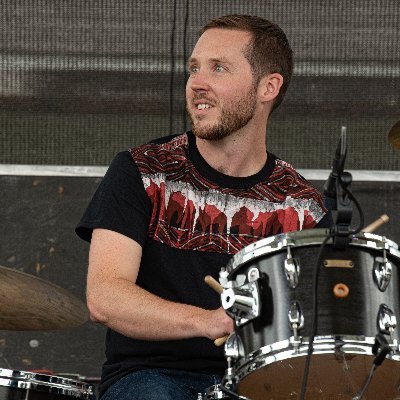 Ben Paulding
Percussion Instructor
Ben Paulding is an American percussionist who extensively lived in Kumasi, Ghana, where he had over 200 performances with the Centre for National Culture and the Nsuase Kete Group. An active performing musician, he currently plays drums/percussion in Kotoko Brass, Air Congo, the Agbekor Drum and Dance Society, and the Ahenema Cultural Group (NYC). Ben teaches music at Brandeis University, Inspire Arts and Music, and Zumix, and is a member of the Vic Firth Education Team. His recent publications include the article "Meter, Feel, and Phrasing in West African Bell Patterns" in African Music (2017), the book chapter "Kete for the International Percussion Community" in Discourses in African Musicology: J.H. Kwabena Nketia Festschrift (U. of Michigan & U. of Ghana, 2015), and the article "Kete for Drumset: Left-Foot Bell Approach" in Rhythm! Scene (2014). Recent conference presentations include Percussive Arts Society International Convention (2015), Analytical Approaches to World Music (2016), and Northeastern Chapter of the Society for Ethnomusicology (2017). Ben holds his MA in Ethnomusicology from Tufts University, where he studied with David Locke and Attah Poku, and his BA in World Music from UMASS Dartmouth, where he trained with Royal Hartigan and Kwabena Boateng.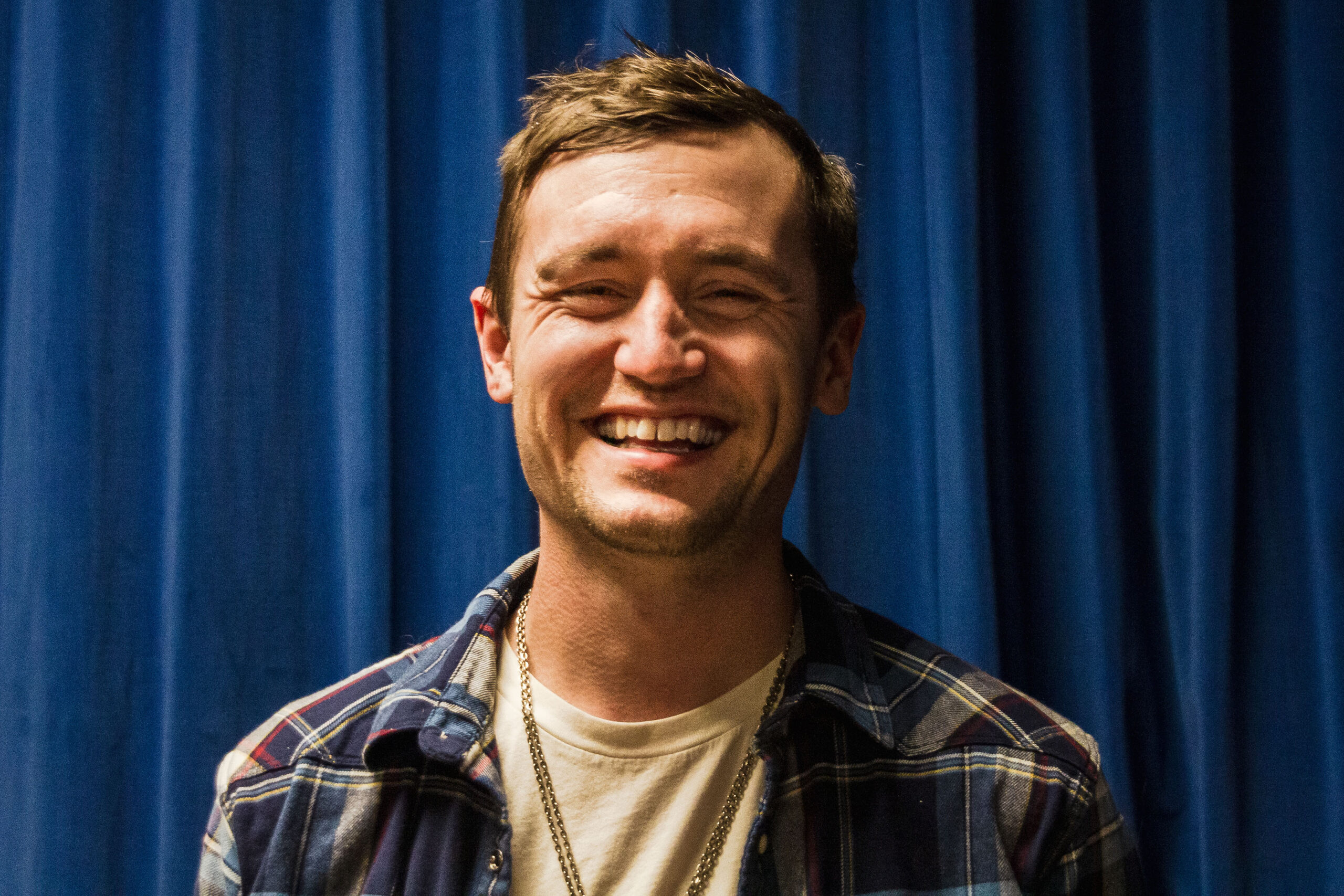 Brian Paulding
Brass Instructor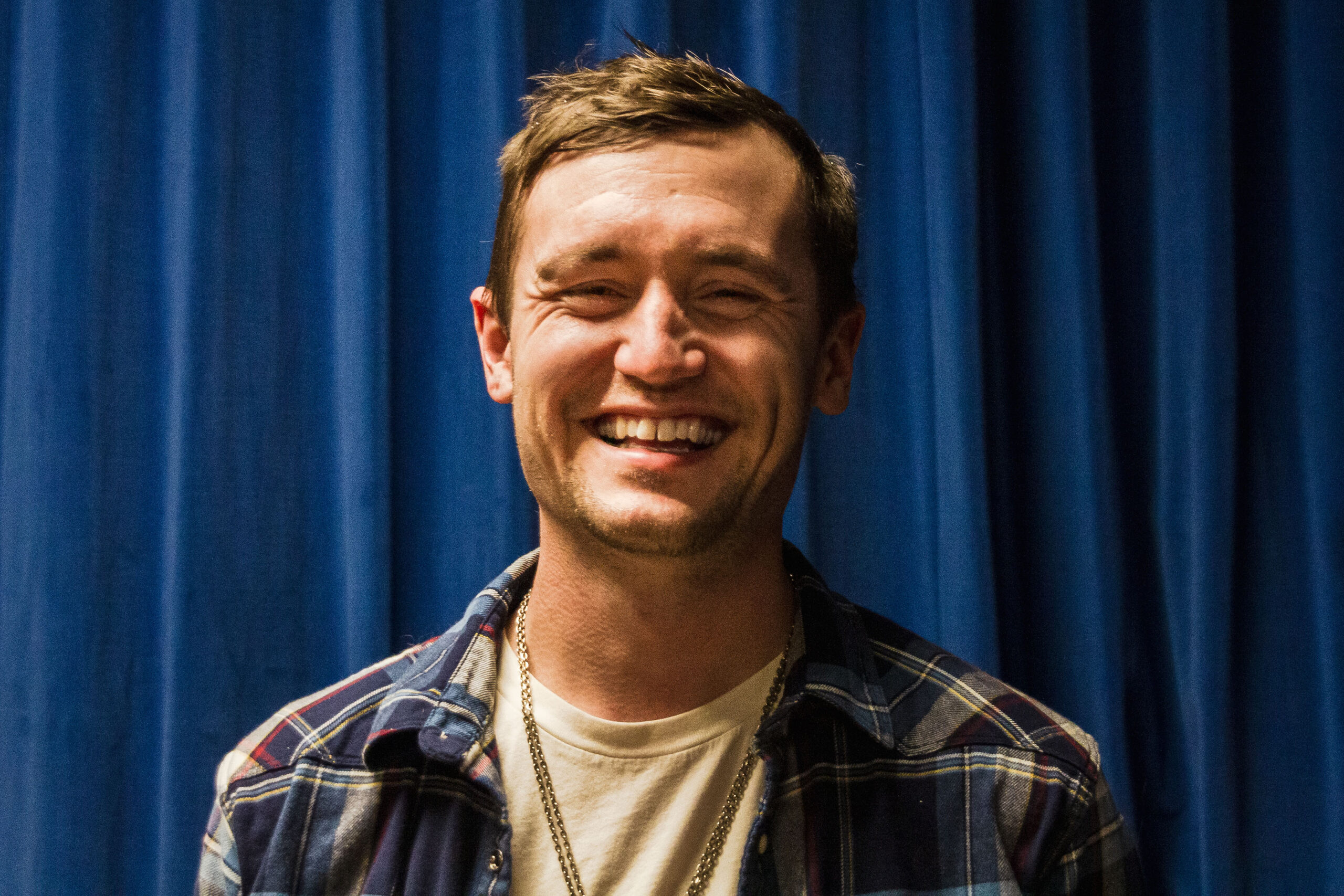 Brian Paulding
Brass Instructor
Brian Paulding is a trombone player, music educator, and composer living in Malden, Mass. He is an internationally touring musician and a cofounder and trombone player of Kotoko Brass, a West African dance band described by The Boston Globe as "propulsive, infectious party music." Brian is the brass instructor and Latin Ensemble director at ZUMIX, and is pursuing a M.A. in music education at Longy School of Music. As a multi-instrumentalist and composer, Brian has composed, performed, and recorded more than 10 albums. His soundscapes and compositions have been featured in NPR's Invisibilia podcast and Boston's Illuminus Festival.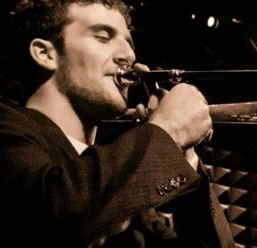 Michael Prentky
Teaching Artist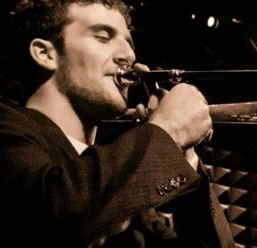 Michael Prentky
Teaching Artist
Boston-based trombonist Michael Prentky takes pride in his musicality, reliability, and professionalism. Michael most actively performs with Tiny Desk-featured Mozambican funk band 
Kina Zoré
. He has performed with jazz groups including the Seajun Kwon Walking Cliché Sextet, Jorrit Dijkstra's Porch Bone, the Makanda Project, the Henry Godfrey Jazz Orchestra, and Charlie Kohlhase's Explorer's Club. Michael has also performed with salsa singers Tito Puente Jr., Los Adolescentes, Frankie Negron, Felix Manuel, Felipe Jorge (Grupo Felix), Jorge Maldonado, Willie Gonzalez, David Pabon, El Montuno Y La Cimorronada, and others. As an educator, Michael is currently teaching for ZUMIX as a specialist partnering with East Boston Public Schools to develop an instrumental music program for 5th-12th graders. He has taught trumpet, trombone, tuba, euphonium, general music, improvisation, music theory, composition, and arranging. Michael earned a bachelor's degree in jazz performance on trombone from New England Conservatory while completing their music in education program, and later earned a master's degree in performance from NEC. He has been a freelance trombonist and educator in Boston for over a decade.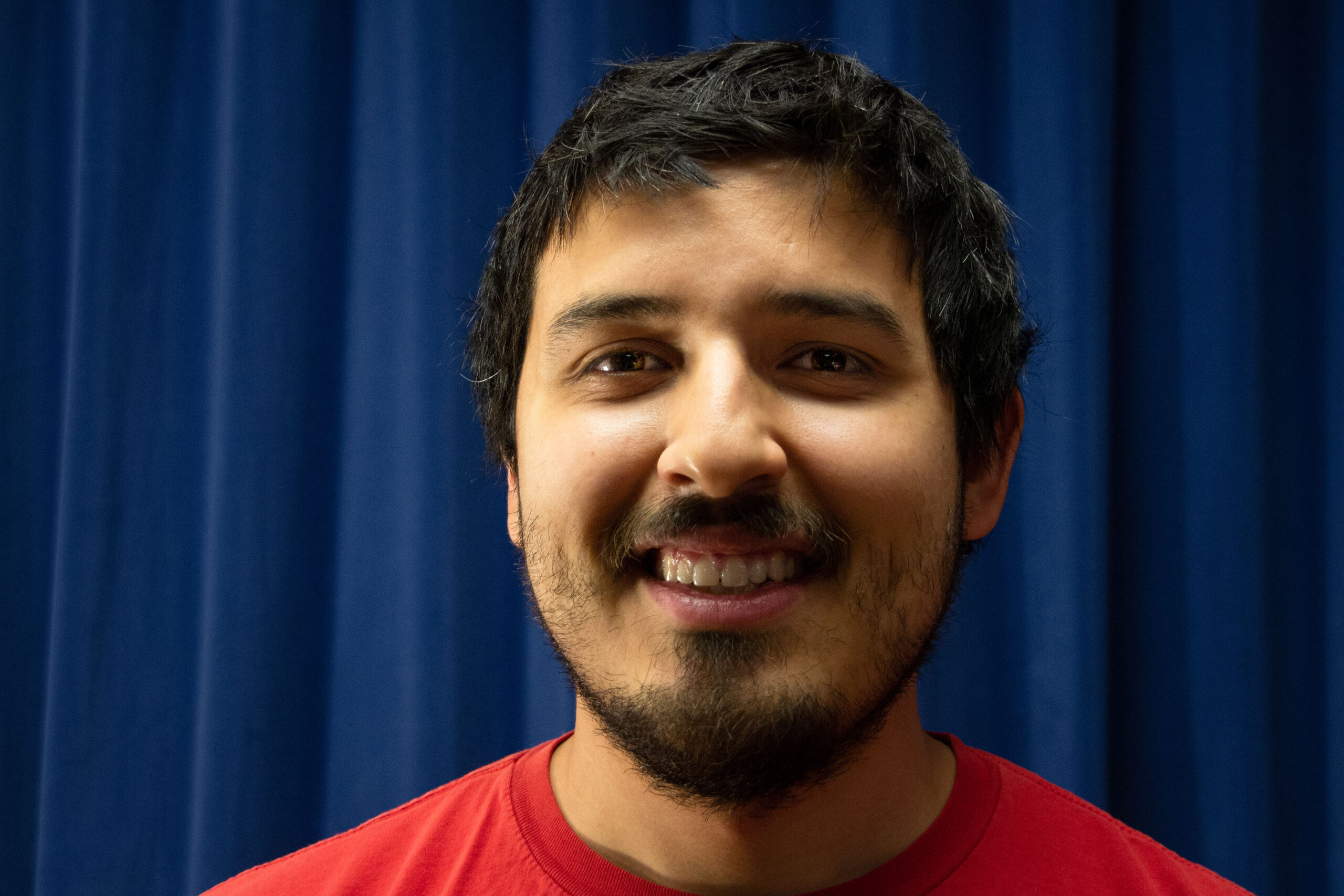 Omar Sosa
Instrumental Music Manager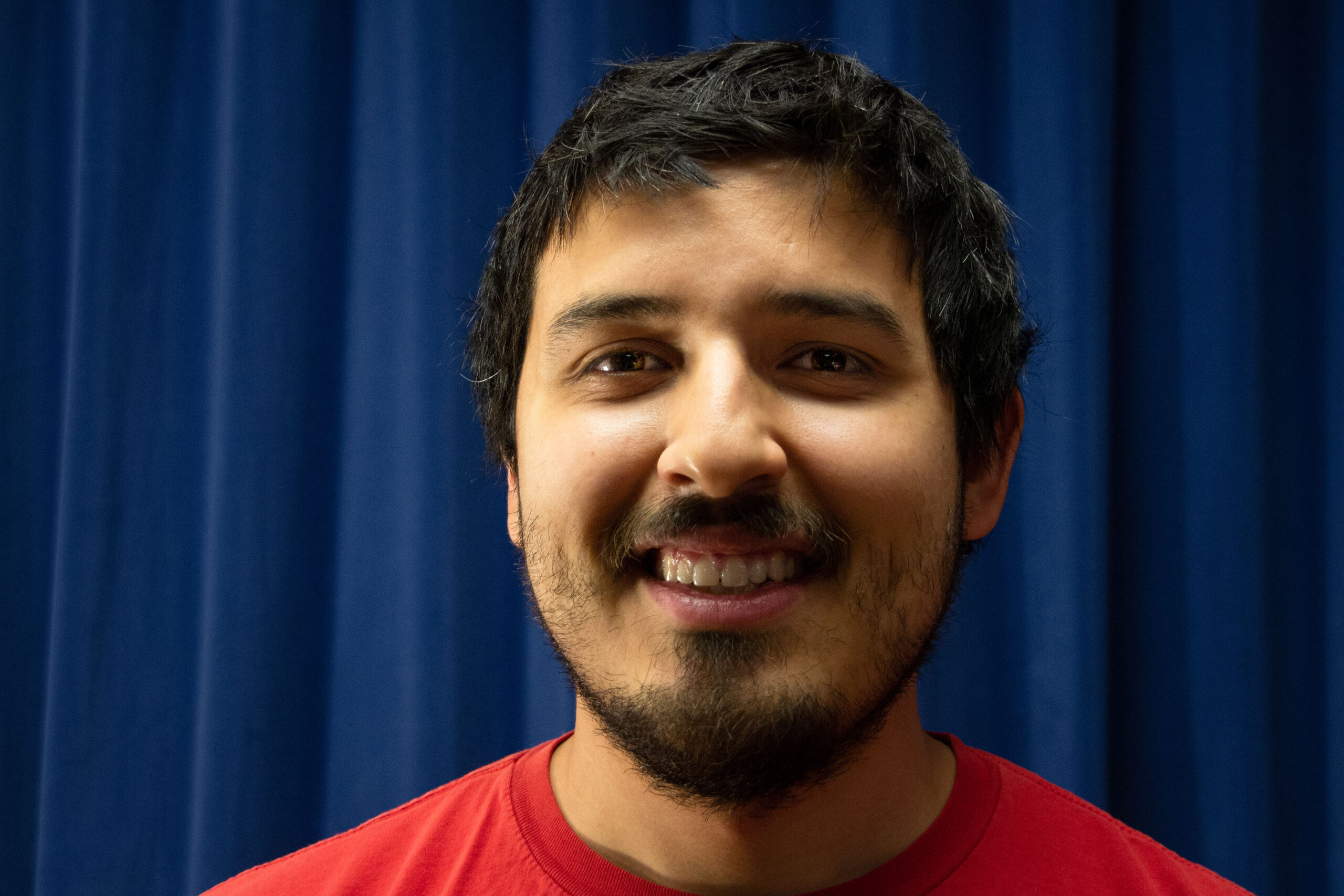 Omar Sosa
Instrumental Music Manager
Omar Sosa started coming to ZUMIX as a participant in 1999 at the age of 6. He started off taking guitar lessons and continued to participate in more programs through the years. Through his involvement with ZUMIX and the Berklee City Music Programs, Omar was awarded a full-tuition scholarship in 2011 to attend Berklee College of Music and graduated in 2015 with a bachelor's degree in professional music. He now works at ZUMIX as the Instrumental Music Manager and continues to gig throughout the Boston area with various bands, including his own project, Pangea, which fuses elements of jazz, rock, and many other genres to produce their own sound. Be sure to follow them on
Facebook
,
Instagram
, and
Bandcamp
@pangeaband93 to stay up to date on upcoming shows and releases.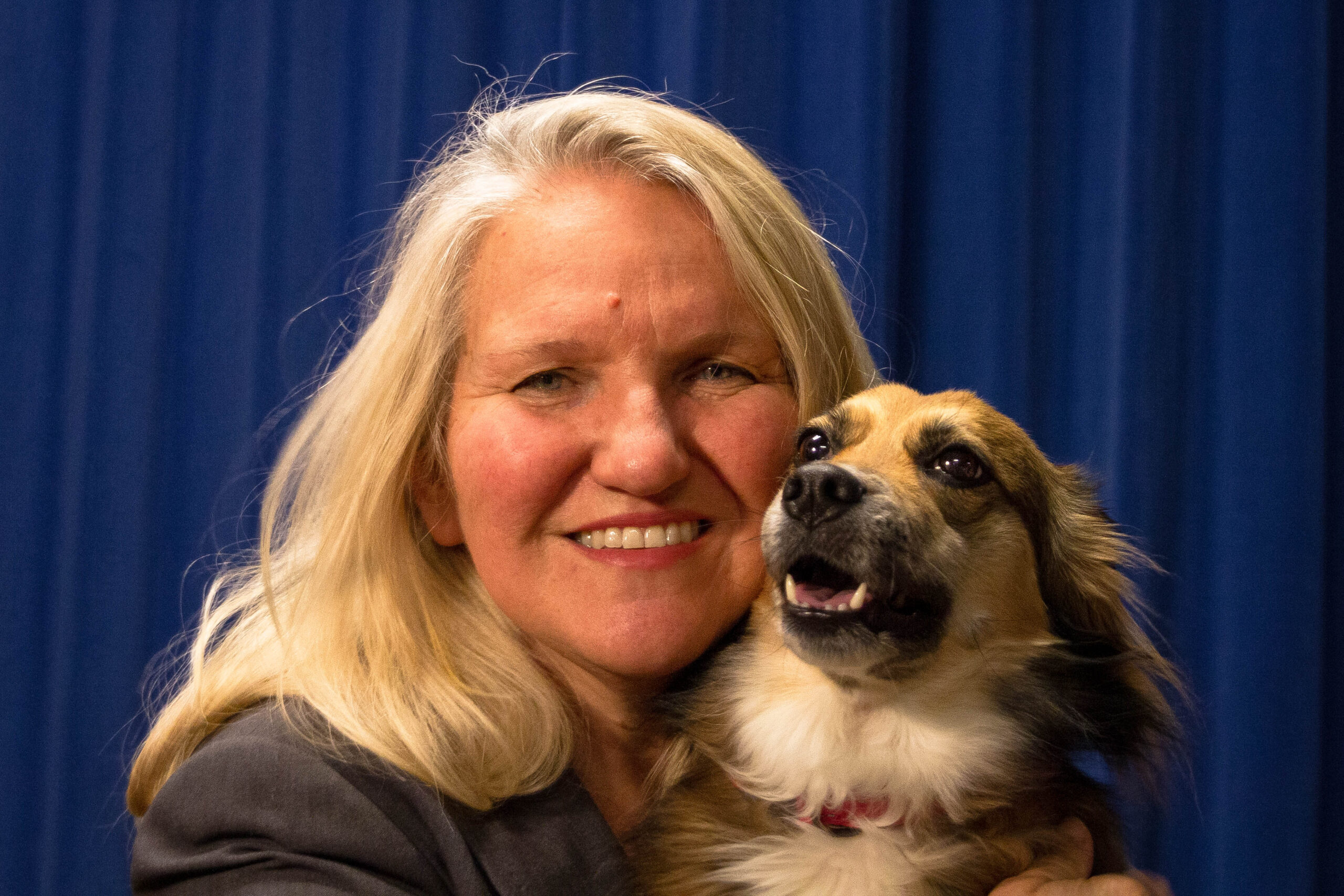 Madeleine Steczynski
Co-Founder and Executive Director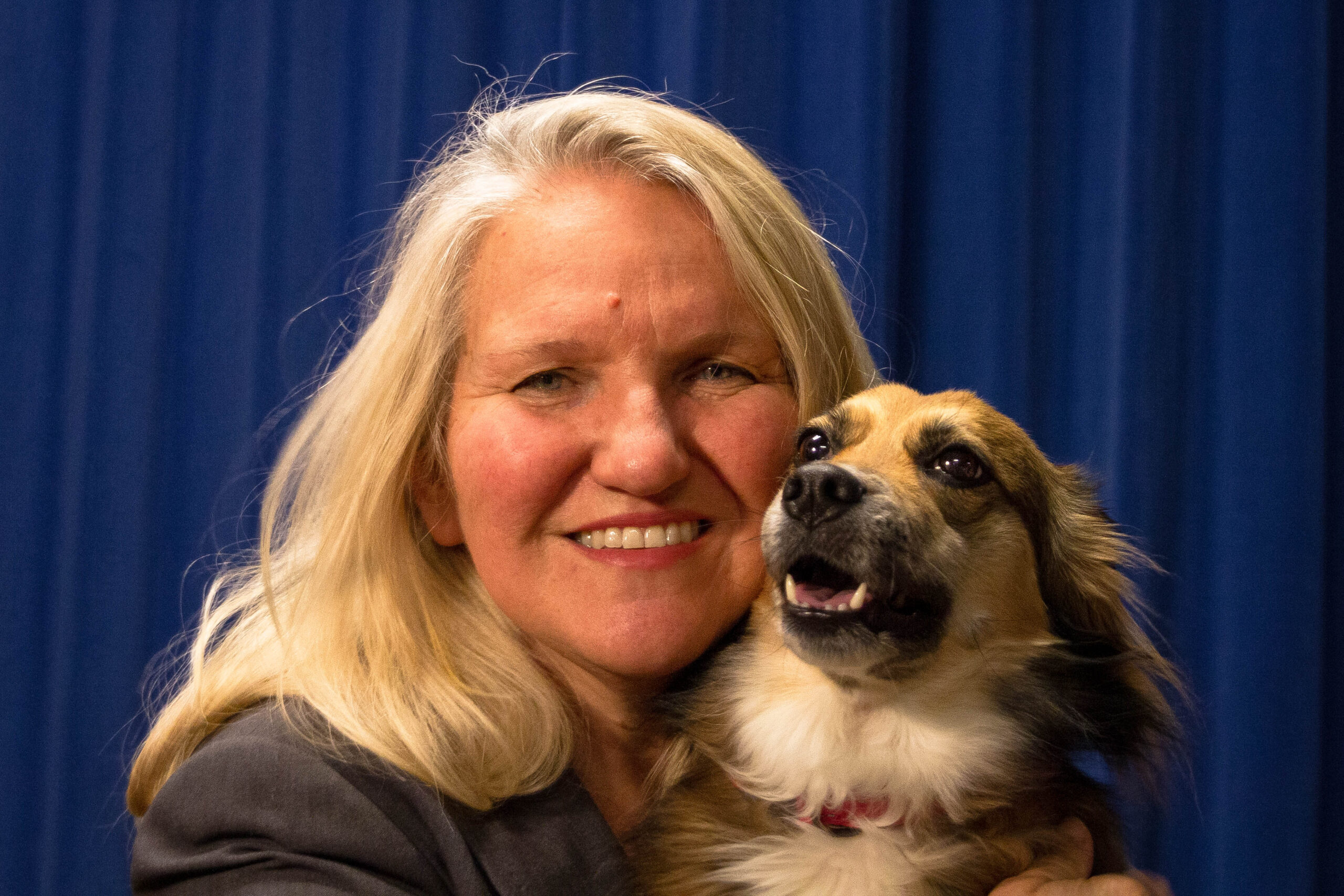 Madeleine Steczynski
Co-Founder and Executive Director
Madeleine Steczynski, Co-Founder and Executive Director, is an East Boston resident. She founded ZUMIX in 1991 in response to the worst year of violence in the City of Boston's history. Together with ZUMIX's Board of Directors and Youth Advisory Board, she has grown ZUMIX from a kitchen table project into a vital East Boston community institution. As an advocate for the arts, Madeleine has served on the Executive Committee for East Boston Healthy Boston Coalition; was one of the founding members of Cultural Connections, a three-year effort to integrate arts as part of a Sustainable Community initiative funded by The PEW Charitable Trust; and served as an Artistic Fellow for The Boston Foundation's Arts and Audiences Initiative. She also served for three years as a Cultural Fellow for the New England Foundation for the Arts Building Communities through Culture Initiative, and as a Community Fellow for Eureka Communities Boston. In 2006 ZUMIX was chosen as a Social Innovator for the Social Innovation Forum at MIT, the same year Madeleine was chosen by the East Boston Times Free Press as East Boston's Woman of the Year. In 2007 Madeleine was nominated and participated in the Salzburg Global Seminar's Cultural Institutions Without Borders seminar in Austria; received the Canyon Ranch Be the Change Award at the Massachusetts Conference for Women; and was an advisor for the Music National Service Initiative in Washington D.C. In 2008 Madeleine spearheaded a development team in the acquisition and full renovation of an historic firehouse as a new home for ZUMIX. In 2009 she successfully completed a $4.6 million dollar capital campaign and moved ZUMIX into its new home. In 2011 Madeleine started a 3-year learning journey as a prestigious Barr Fellow. In 2012, she was honored with a Berklee Urban Service Award.  Madeleine attended Boston College, the School of the Boston Museum of Fine Arts – Boston, and the Executive Leadership Program at Harvard University.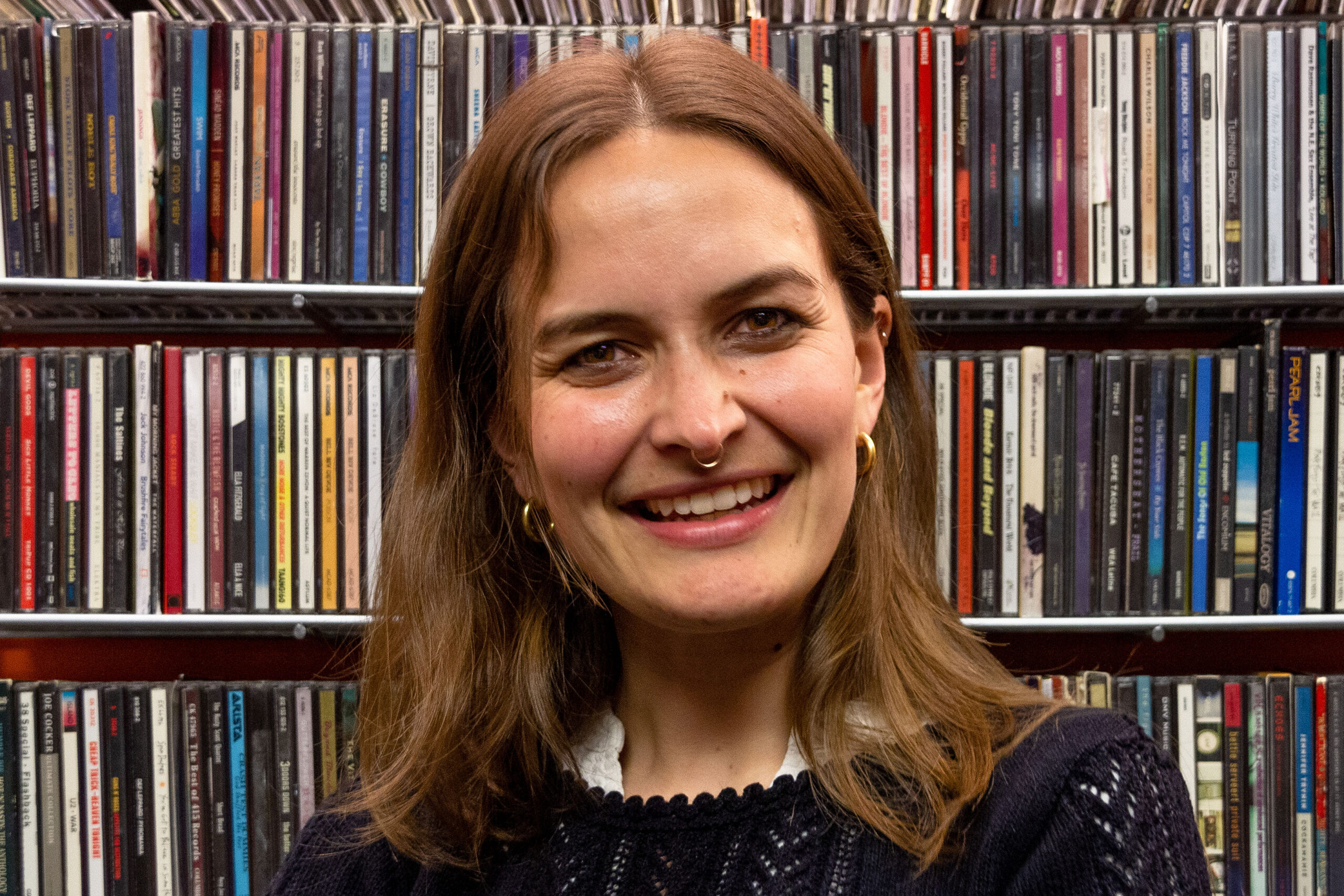 Brittany Thomas
Director of Creative Media and Technology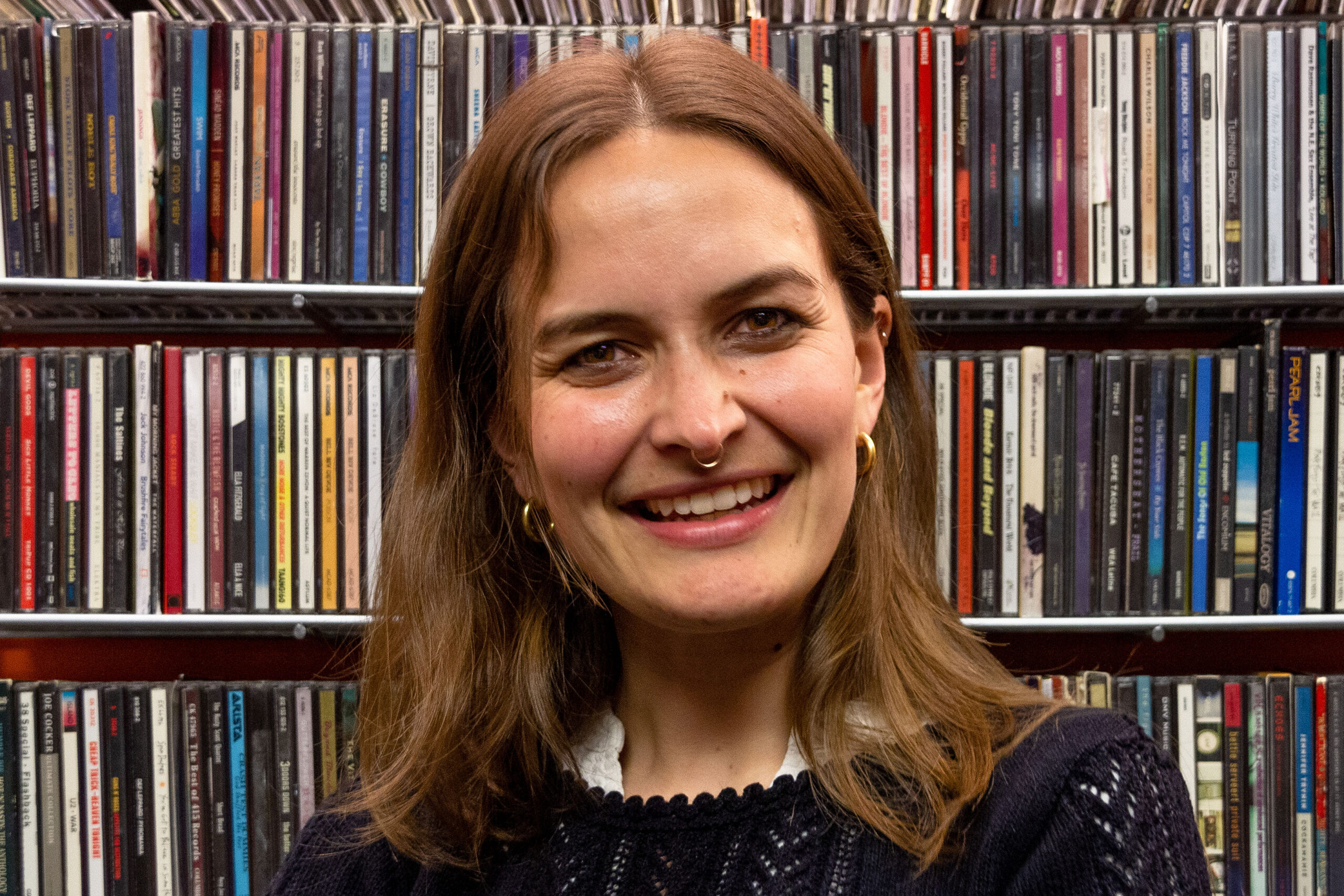 Brittany Thomas
Director of Creative Media and Technology
Brittany joined ZUMIX in 2014 and led ZUMIX Radio to its launch on the airwaves at 94.9FM.  She loves working alongside the film, audio and radio creators at ZUMIX, and witnessing the freedom young people find in their art. As a LocaloreLIVE and NEFA Creative City grantee, Brittany designed the collaborative narrative project Constelación de Historias –– a live storytelling event series and letter writing project documenting neighbors' work for housing stability in East Boston. The project won an impact award from the New England Foundation for the Arts in 2018.  Brittany serves on the advisory board for The Center for Cooperative Development and Solidarity, an Eastie-based collective building economic power through cooperatives. Her spirit instrument is a saxophone, and in real life, she plays piano.
Board of Directors
Erika Abbas, Vice Chair
Distinguished Program Manager, Sonos
Richard Bouchard
Manager, Content Integrity, DealerRater
Jesse Edsell-Vetter, Chair
Director of Resident Services, Homeowner's Rehab Inc.
Johnny Giraldo
Director, Salsa y Control Dance Co.
Anthony Herrera*
Director of Portfolio Analytics, Redesign Health
Christian Komecki
Director of Operational Improvement Programs, Russell Reynolds & Associates
Alyssa Morin
Asset & Wealth Management Tax Manager, PWC
Gabriela Perry
Managing Director, First Republic Bank
Christopher Roland
Senior Director of Finance, Clear Ballot Group, Inc.
Andrew Secker
Private Banker, First Republic Bank
Maria Servellon*
Filmmaker, Multimedia Artist, Educator
Nikki Stewart, Clerk
Executive Director, Old North Church
Stan Trecker, Treasurer
Retired Dean, College of Art and Design, Lesley University
Bryan Zuluaga*
Director of Programs, Phillips Brooks House Association
* = ZUMIX Alumnus