Ways to Give
Your support allows ZUMIX to continue providing programs that empower youth through music, creative technology, and personal development. We can't do what we do without YOU!
Make a One-Time Gift: Support our young people in their creative work!
Become a Monthly Sustainer: Our Monthly Sustainers help provide the core support we need to run our year-round music and technology programs.
Send Us a Check: Make your check payable to ZUMIX and mail to us at 260 Sumner Street, East Boston, MA 02128.
Become a Corporate Sponsor: Partner with us by sponsoring our annual Walk for Music or our gala, The Muze!
Double Your Impact! Ask your employer about their Matching Gifts Program.
Reasons to Give
$50 provides a young person with a month of instrumental music lessons
$100 provides a semester of Sprouts programming for a young student
$250 sponsors a gig on our Street Program's two-week summer tour throughout New England
$500 equips a youth with the training and skills to launch a weekly radio show
$1,000 sponsors a free outdoor summer concert in an East Boston park
$5,000 provides a start-to-finish recording project in our state-of-the-art studio
Yes! I want to support ZUMIX and help empower youth and build community through music!
Questions about our giving opportunities? Contact Katie Gibson, Development and Communications Manager.
Become a Corporate Sponsor
Corporations and local businesses help make our work possible. Join us and be a part of a community that is making a real difference in the lives of Boston youth!  
We hold two major fundraising events a year: Walk for Music in the summer and our gala, The Muze, in the fall. Make a difference by sponsoring one of these events!
Sponsorship packages and rates are available. Contact Esther Austin for information about these opportunities.
Stock, Legacy, and In-Kind Donations
ZUMIX accepts gifts of stock and securities, as well as musical instruments and electronics equipment. These gifts are tax deductible. We can also work with you to prepare a legacy gift that will ensure top-quality arts programming is accessible for years to come.
Questions? Please contact Esther Austin, Director of Development.
Host a Party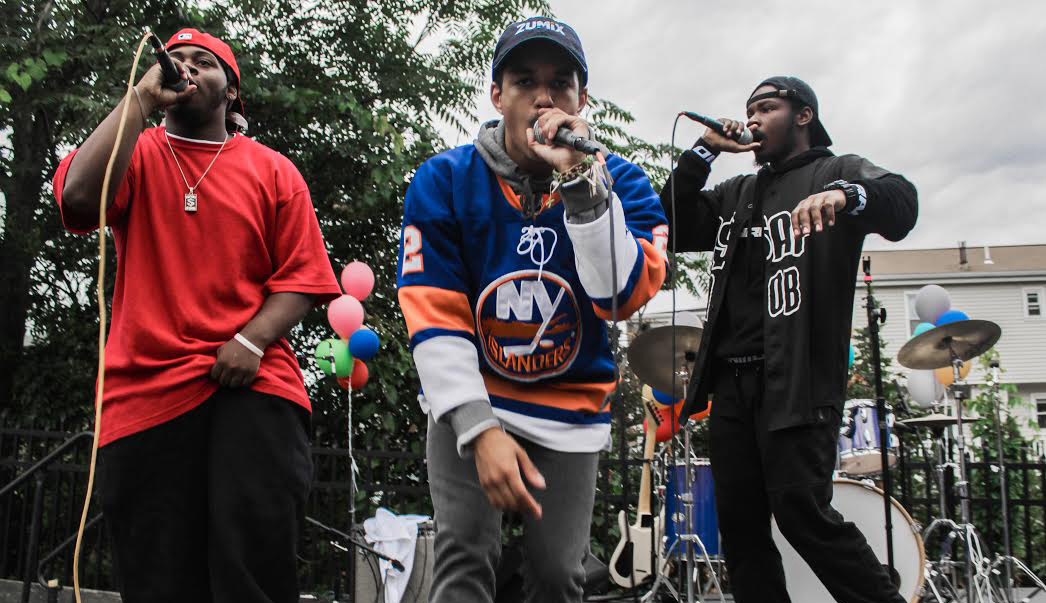 You bring the friends and we'll bring the music! Host a fundraising party in your home, a restaurant, or even at ZUMIX to introduce your friends and family to our work and the incredible youth we serve. Whether it's a Wii tournament, a potluck dinner, or a Latin dance night, we'll help you select a theme and entertainment that is sure to be a hit!
Questions? Send us an email.
Donor Advised Funds
Support ZUMIX through a donor advised fund (DAF), which gives you the flexibility to recommend how much and how often money is granted to specific nonprofits.
A DAF allows you to make a charitable contribution, receive an immediate tax deduction, and then recommend grants from the fund over time.