ZUMIX is dedicated to opening opportunities for young people to use their skills in creative jobs. Our affordable music, media and event services support community initiatives and the professional growth of our youth. Looking for a band for your next event? In need of live sound or documentation for an event? Need a space to host a party? Please reach out. 
Book a Band or Solo Musician
ZUMIX's more advanced musicians often find their way into one of our performing ensembles. They bring artistry and energy to the stage for a unique performance experience. Current ensembles include: 
DiverCity (pop)

Marmalade (jazz)

Latin Ensemble 

Beware of Denise (rock)

ZuKix (pop)
Solo performers can also be matched with events, based on musical taste.
ZUMIX AV Service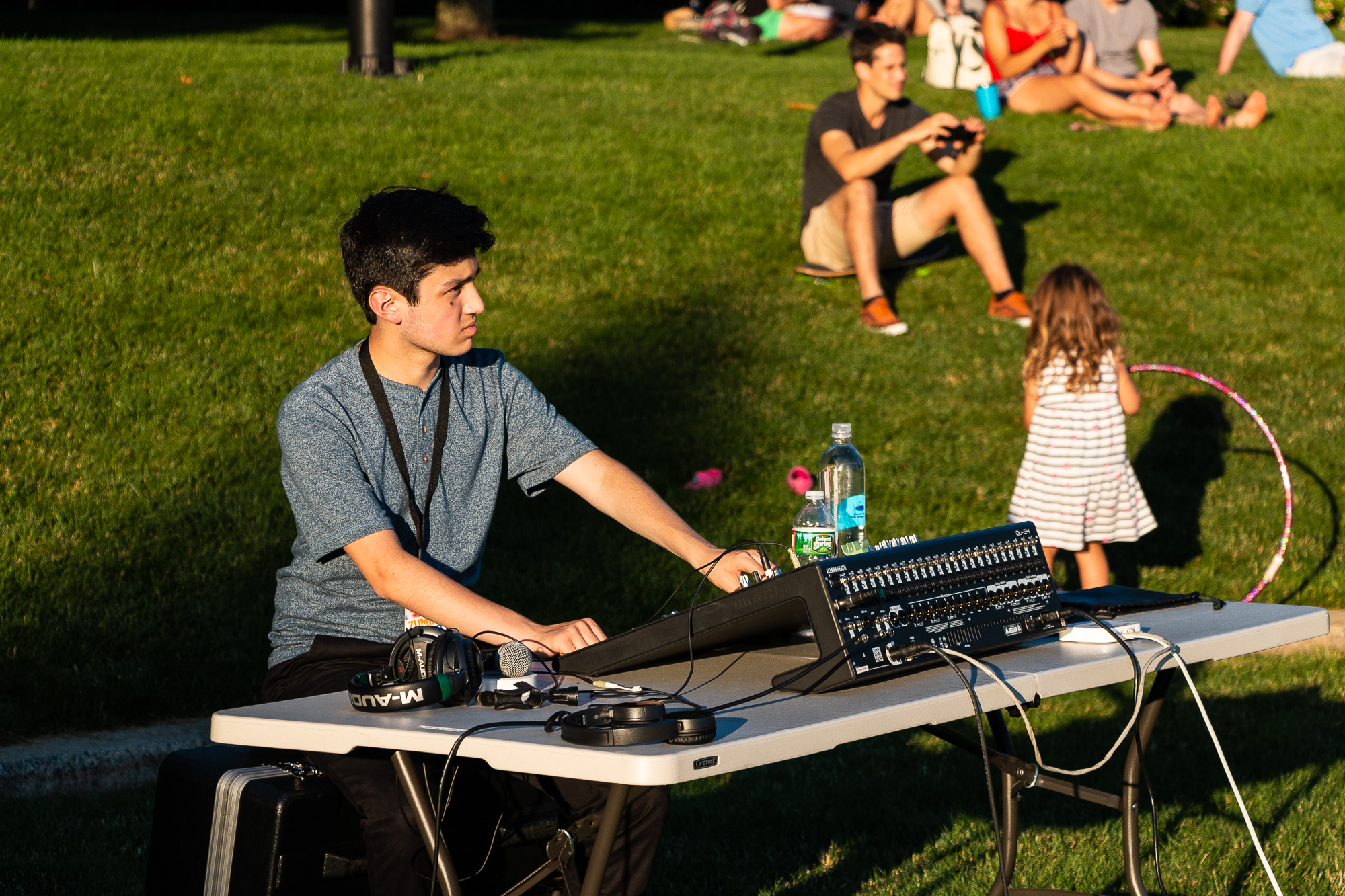 The ZUMIX AV Service is available to take care of the sound reinforcement for your next event. As an affordable service in the metro Boston area, our trained youth technicians and adult mentors are available to provide and operate sound systems for concerts, speaking engagements, outdoor or indoor festivals, and other events. 
Audio + Video Documentation
Want to capture a fleeting moment for the archives? ZUMIX youth radio producers and videographers are ready to ask good questions and record the mood, spontaneity and impact of your community event.
Request Audio or Video Services
Rent Our Space
Looking for a unique venue to host your next event? ZUMIX's main performance space might be the place. A five-year, $4.6 million renovation with recording capabilities, expert sound quality, and cozy atmosphere make this one of the best locations for your gathering of 20-100 people.
If you have questions or want to discuss a future event, please fill out the form below.