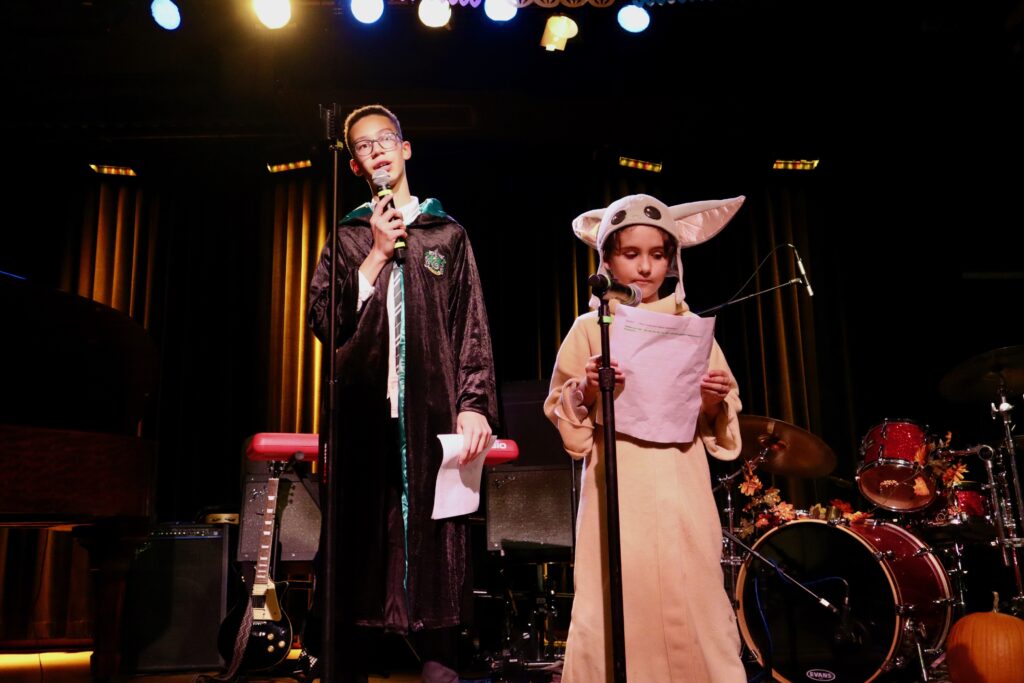 On Oct. 27, our Adventures in Music (AIM) students and their families gathered at the Firehouse for a spooooooooky Z-Lounge!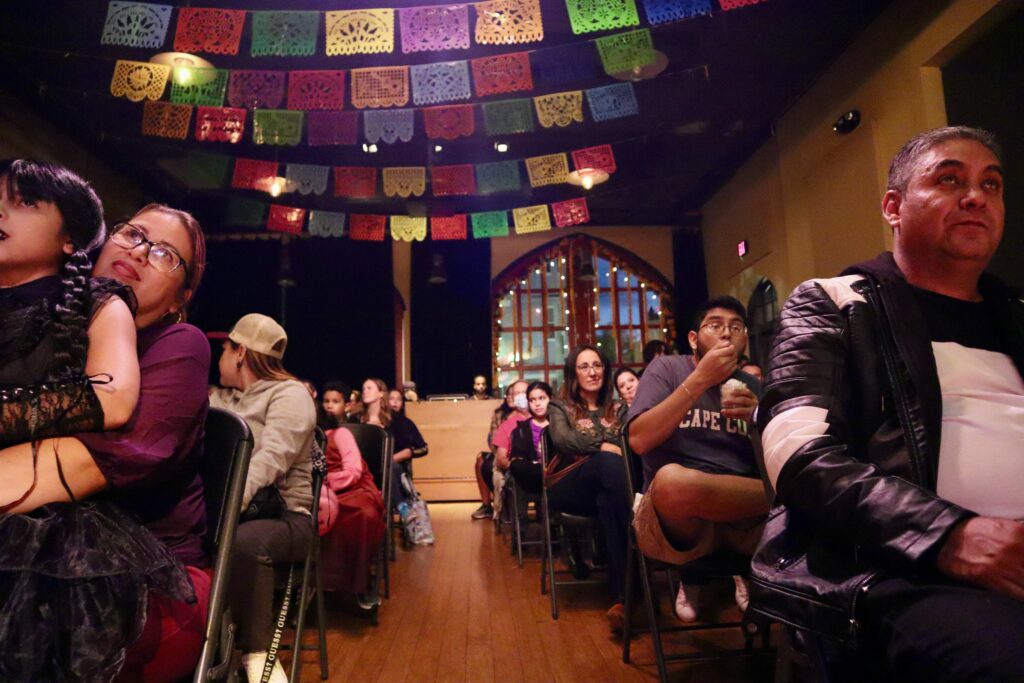 It was a packed house of families, fellow students, ZUMIX staff and other friends.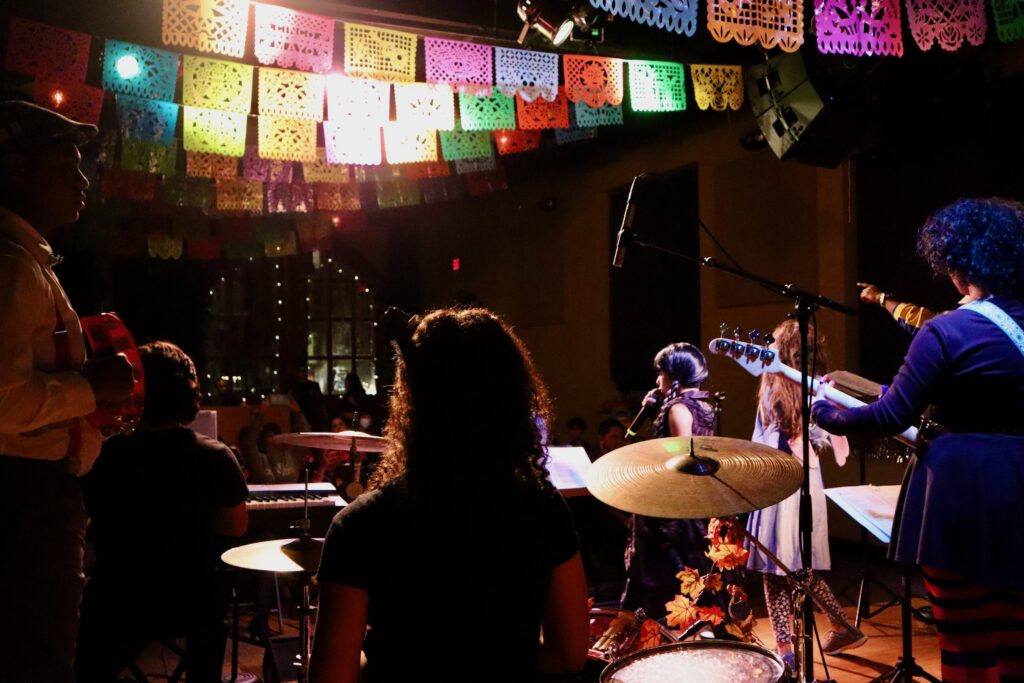 Several ZUMIX ensembles performed – many of them in costume!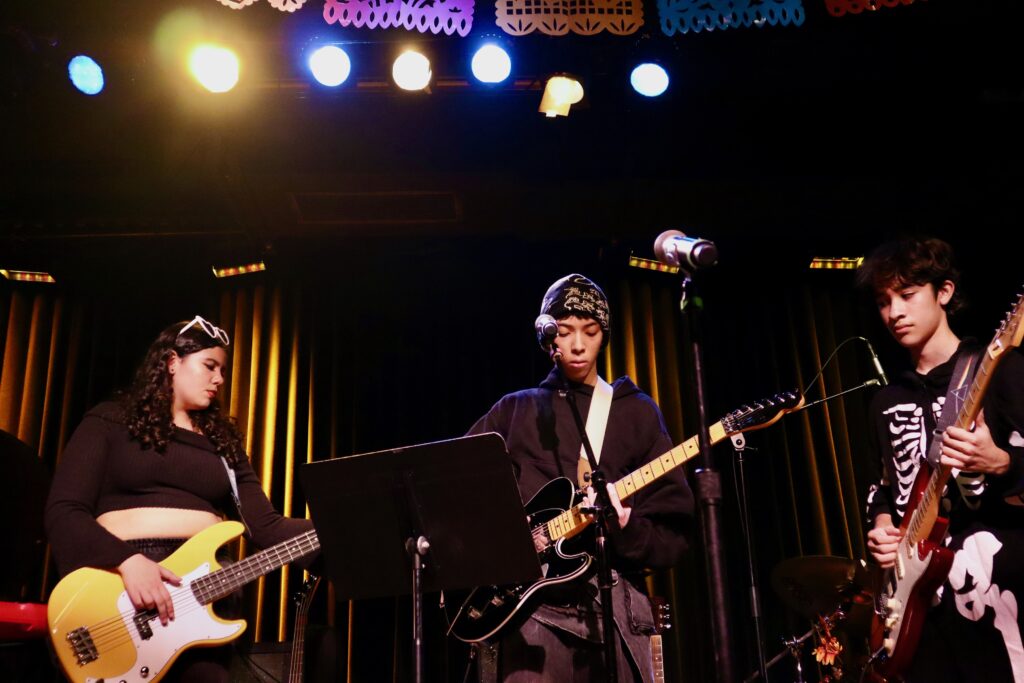 ZUMIX student Sebastian performed an original song, accompanied by Nora (left) and Kenny (right).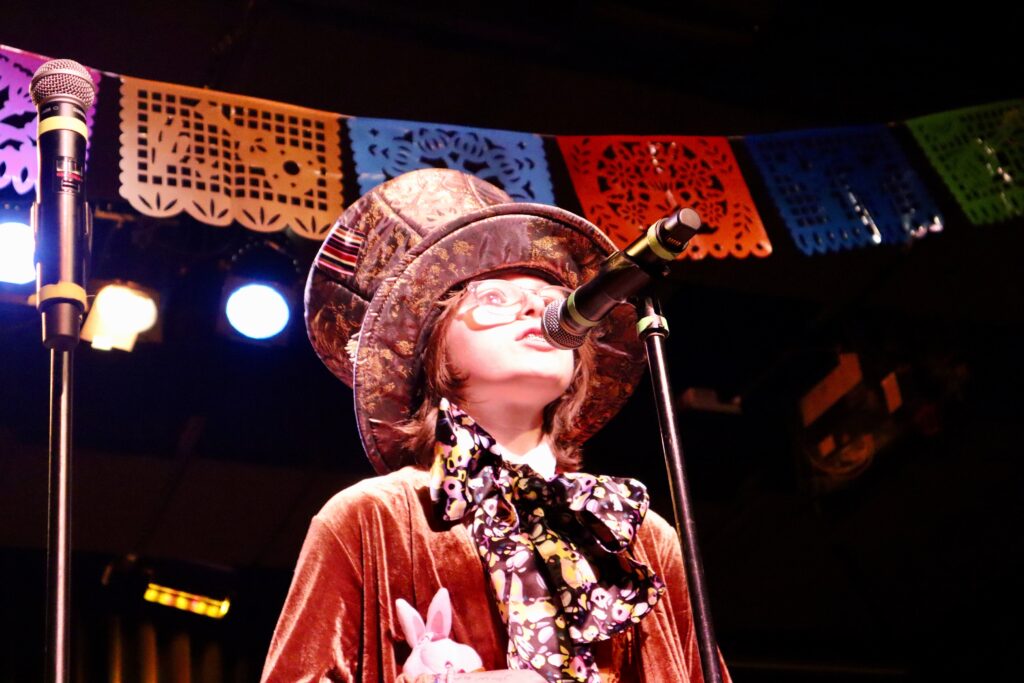 Several students performed individually on guitar, piano, voice and other instruments.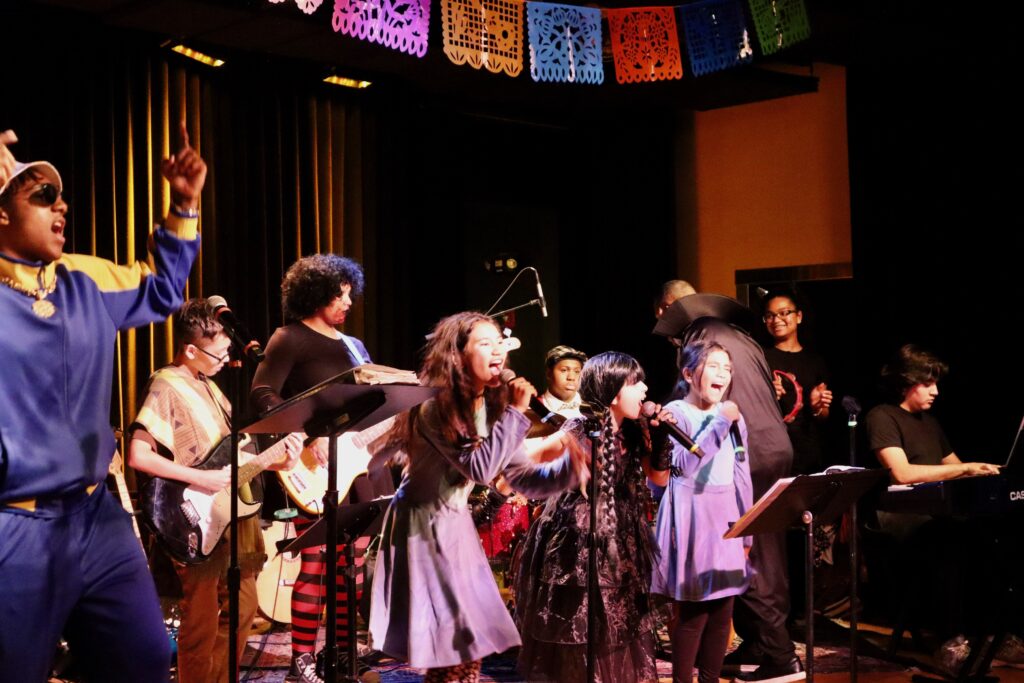 The Zukix wrapped up the evening with Thriller, Ghostbusters and the Monster Mash!