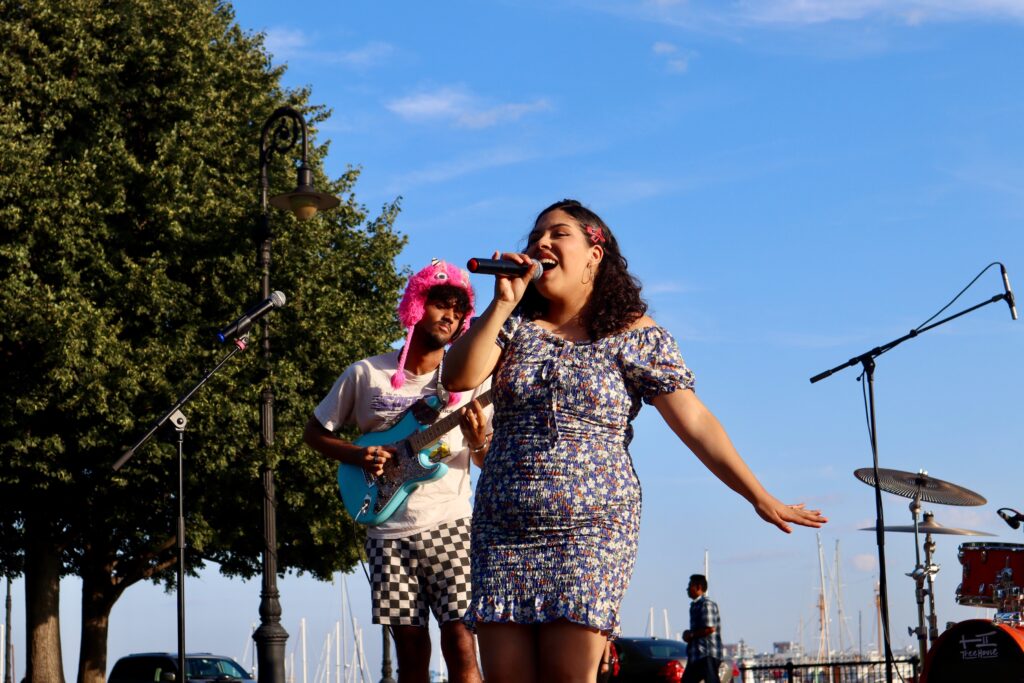 Our summer concerts in Piers Park are a beloved ZUMIX/East Boston tradition. This year, we had eight shows featuring ZUMIX youth and local musicians, and each week drew a crowd of neighbors, students, staff, families and friends.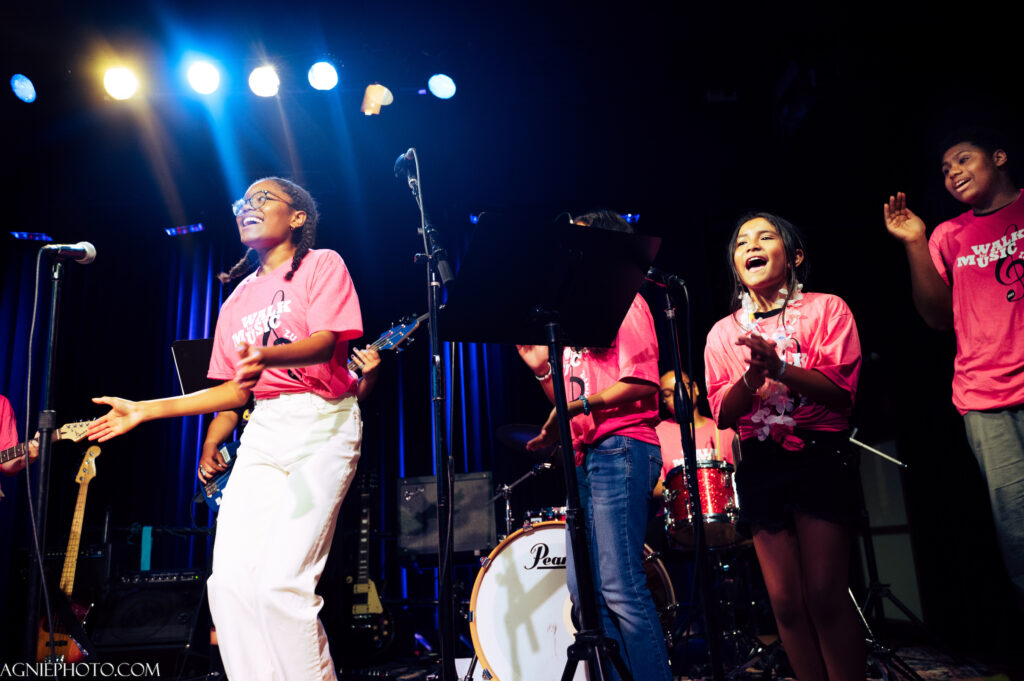 We kicked off with our post-Walk for Music concert – in the Firehouse due to the threat of inclement weather. The night featured the ZuKix and Eastie's own Don't Be Denied Band (including ZUMIX alumni, current and former staff, and a former ZUMIX board member)!
Later in the summer, featured musicians included local reggae artist Jahriffe, whose son Ausar – a ZUMIX participant – opened the evening.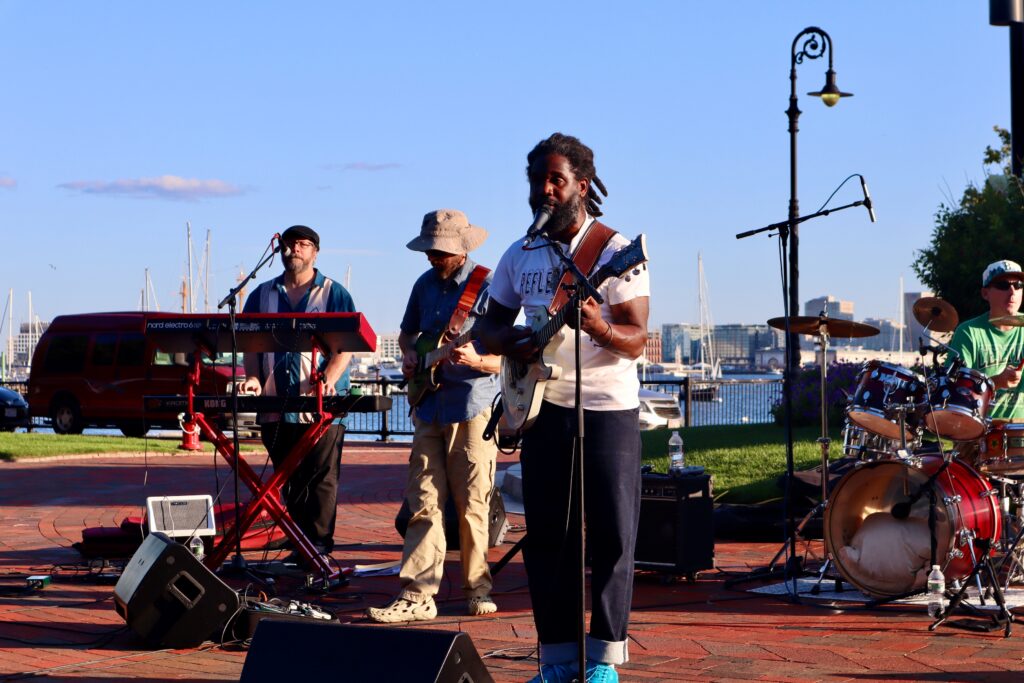 ZUMIX students – ensembles, Z-Tech sound engineers and filmmakers – were present each week to participate in and document the shows.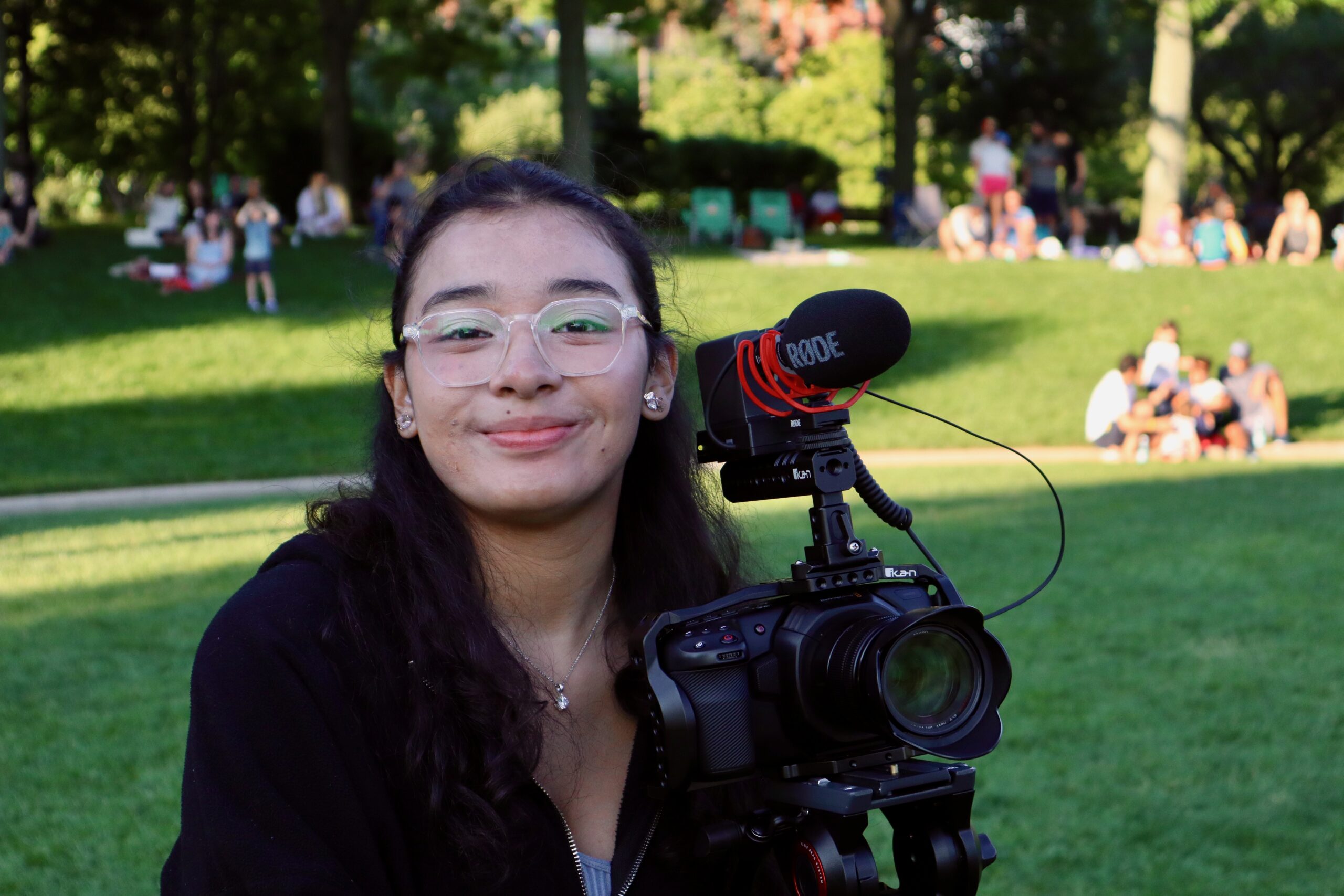 Local indie pop sensation Wild Painting, which began as a ZUMIX band and still includes several alumni, performed in early August. ZUMIX alumna Jessica Barco Guerra (performance name Nayely), now a student at Berklee College of Music, opened for them.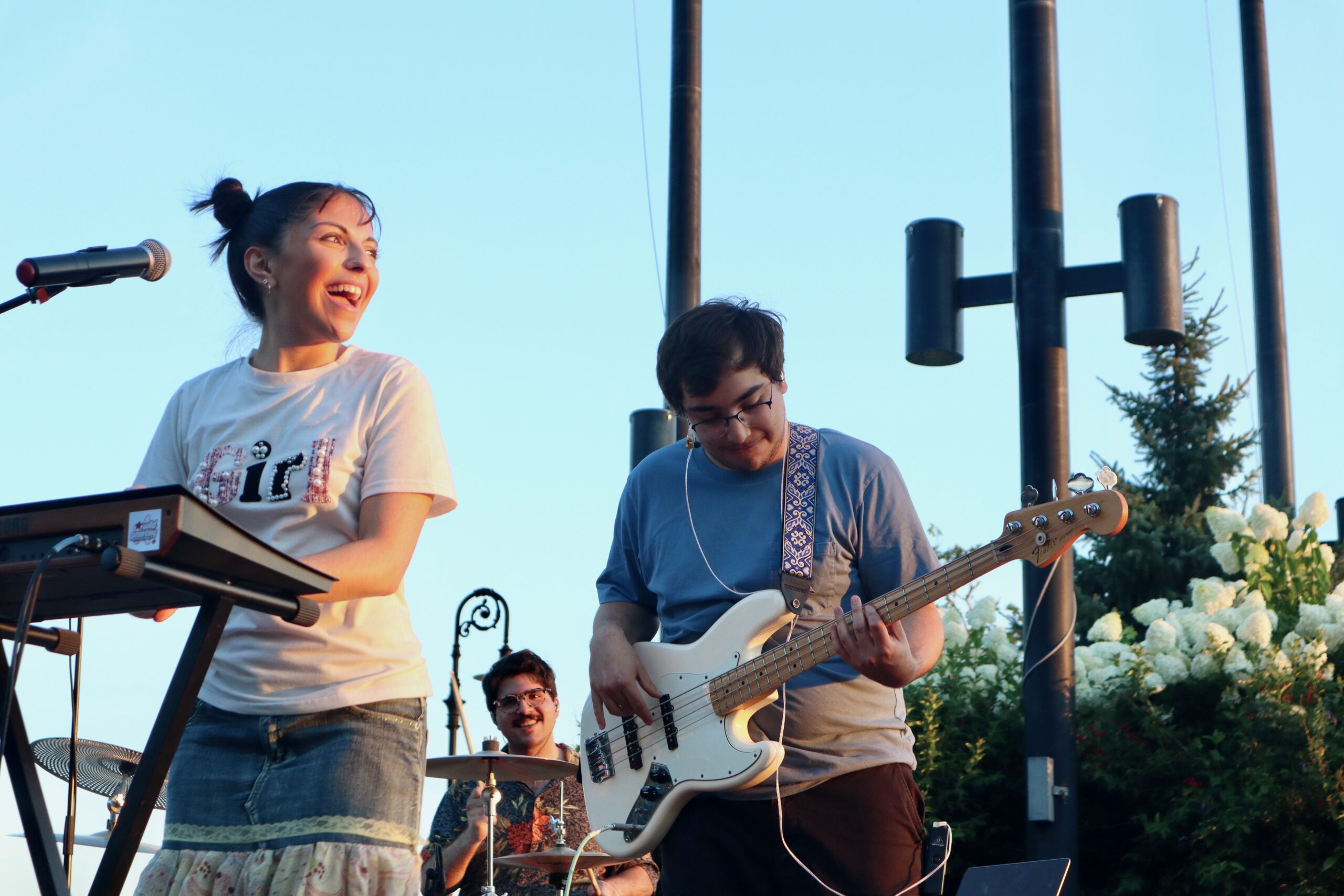 The summer series ended on Aug. 27 with a high-energy show from perennial faves Kotoko Brass. Thanks to all our performers, sound engineers, student participants and those who came out! We'll see you in Piers Park next summer!