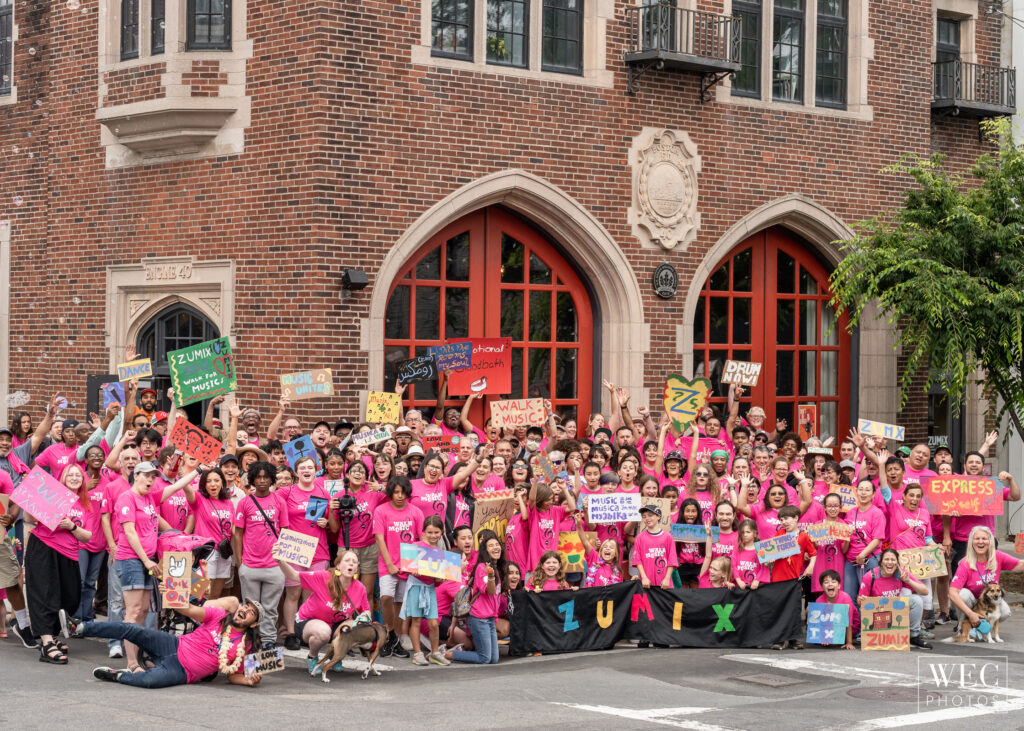 We're wrapping up an amazing summer here at ZUMIX, and here on the ZUMIX blog, we'll be bringing you snippets from our events and programs over the last few months. Today, we're starting with a banner day for the ZUMIX community: Walk for Music 2023.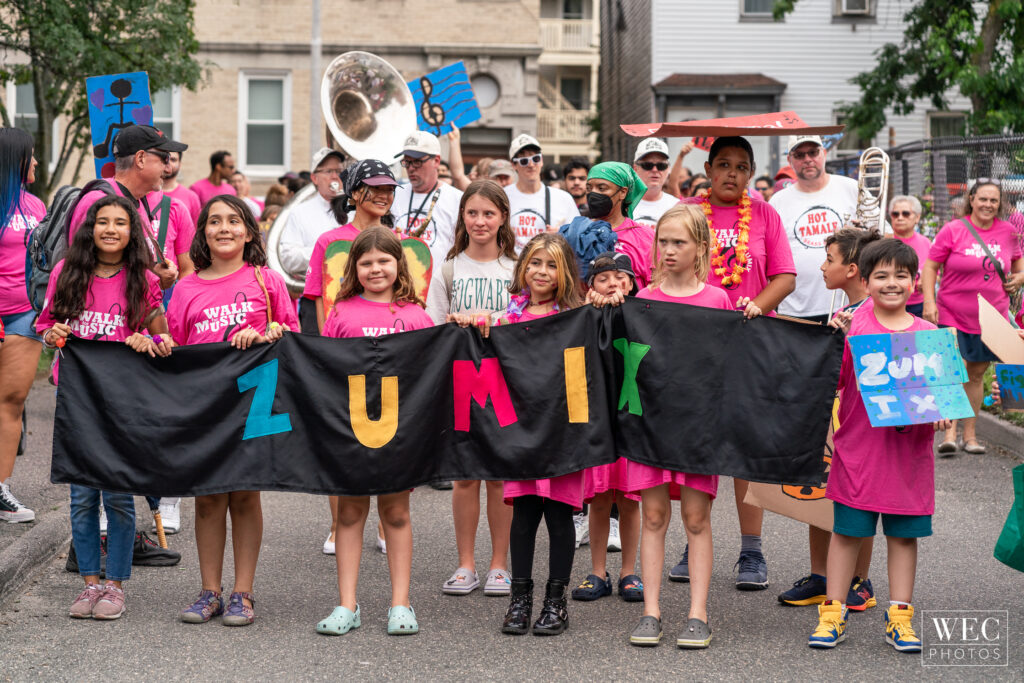 Walk for Music – as longtime supporters know – is both an important fundraiser for ZUMIX and a joyful celebration of music and community. It started as a multi-organization walk in the Fenway neighborhood, and eventually moved to East Boston.
This year, ZUMIX partnered with the Hot Tamale Brass Band and A Trike Called Funk to spread joyful noise along the East Boston Greenway. We set a fundraising goal of $80,000 – our most ambitious ever – and we raised more than $91,000! ZUMIX staff, alumni, Board members and other supporters set up peer-to-peer fundraising pages and worked hard to garner support.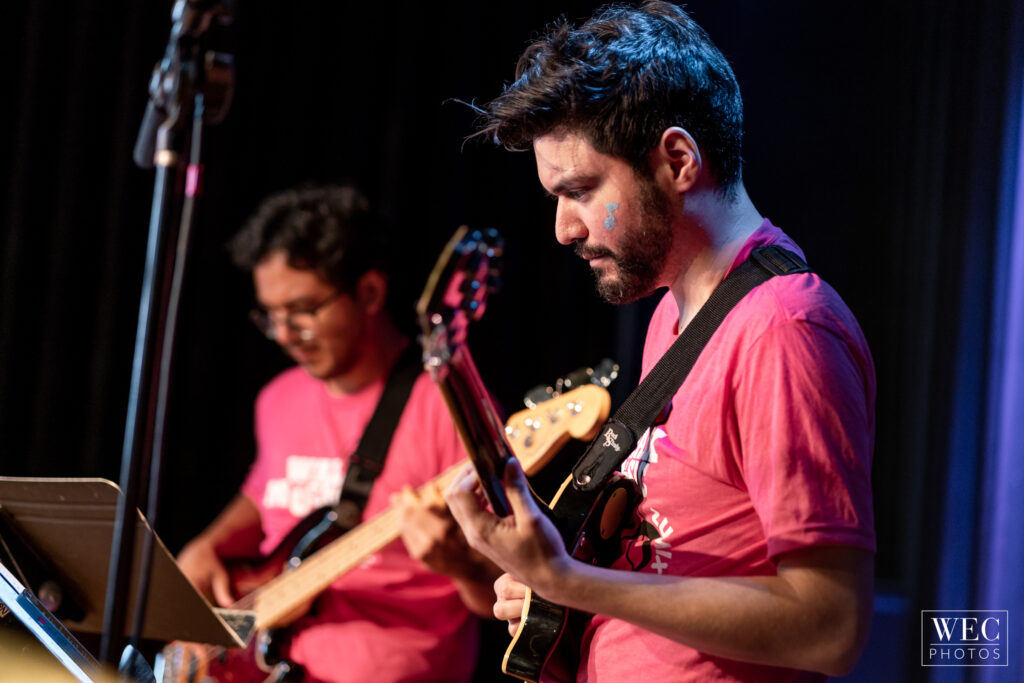 We gathered at the Firehouse before the Walk for face painting, fresh local snacks from Eastie Farm, and live music by a band made up of ZUMIX's Adventures in Music (AIM) staff members.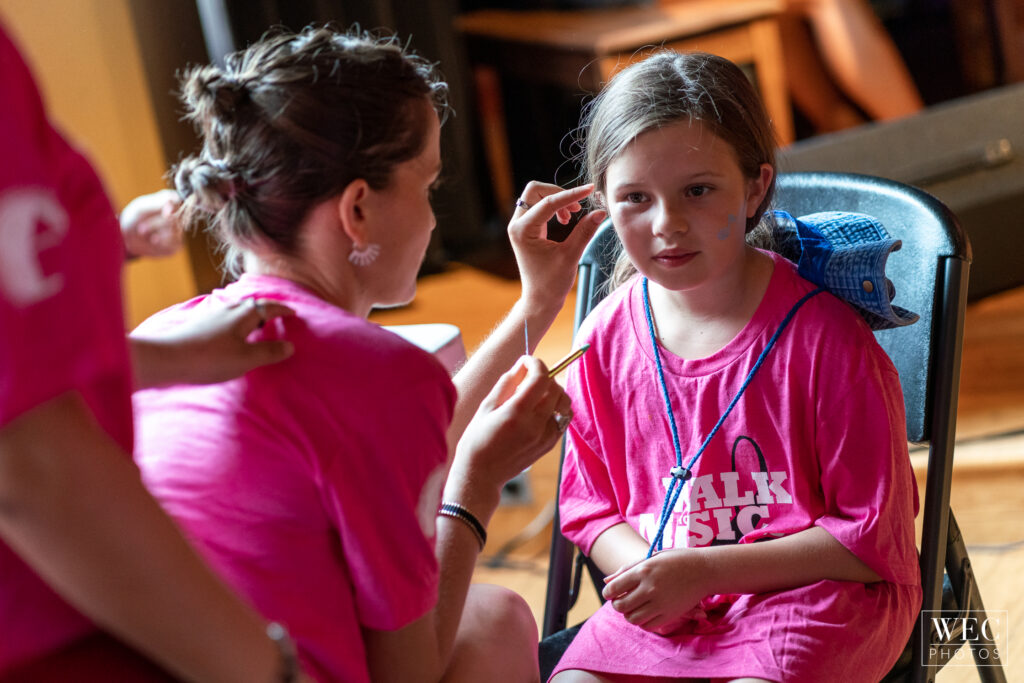 The crowd – clad in bright pink Walk for Music T-shirts – took some photos outside the Firehouse, then headed for the greenway, carrying signs and a ZUMIX banner.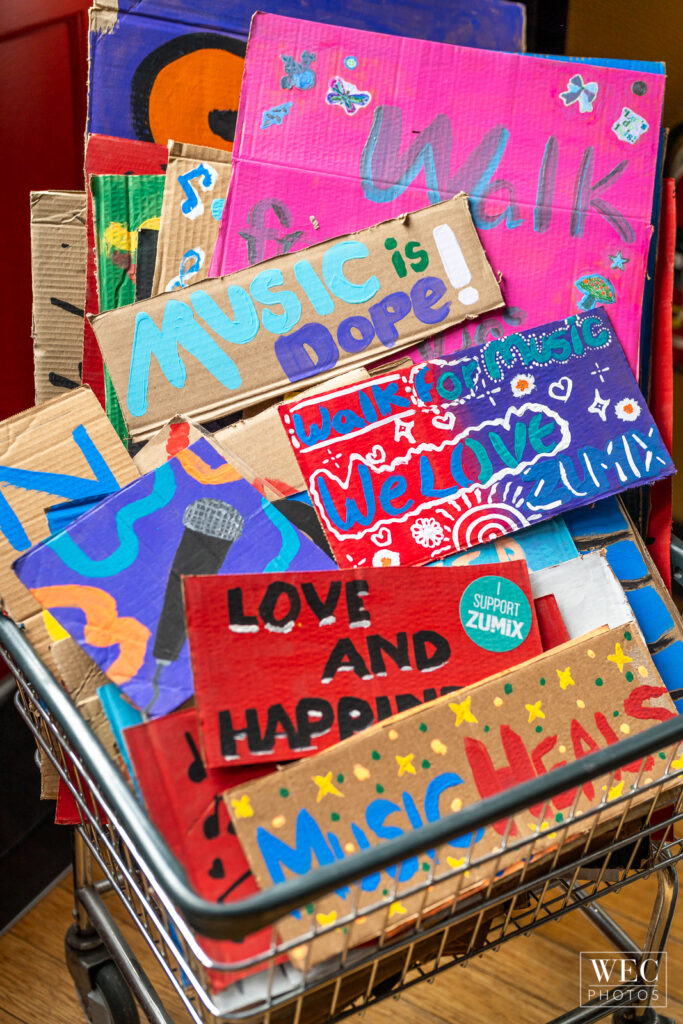 The Hot Tamales provided a jazzy soundtrack as ZUMIX students, parents, staff, alumni and friends walked the East Boston Greenway, celebrating the joy, healing and creativity that ZUMIX provides.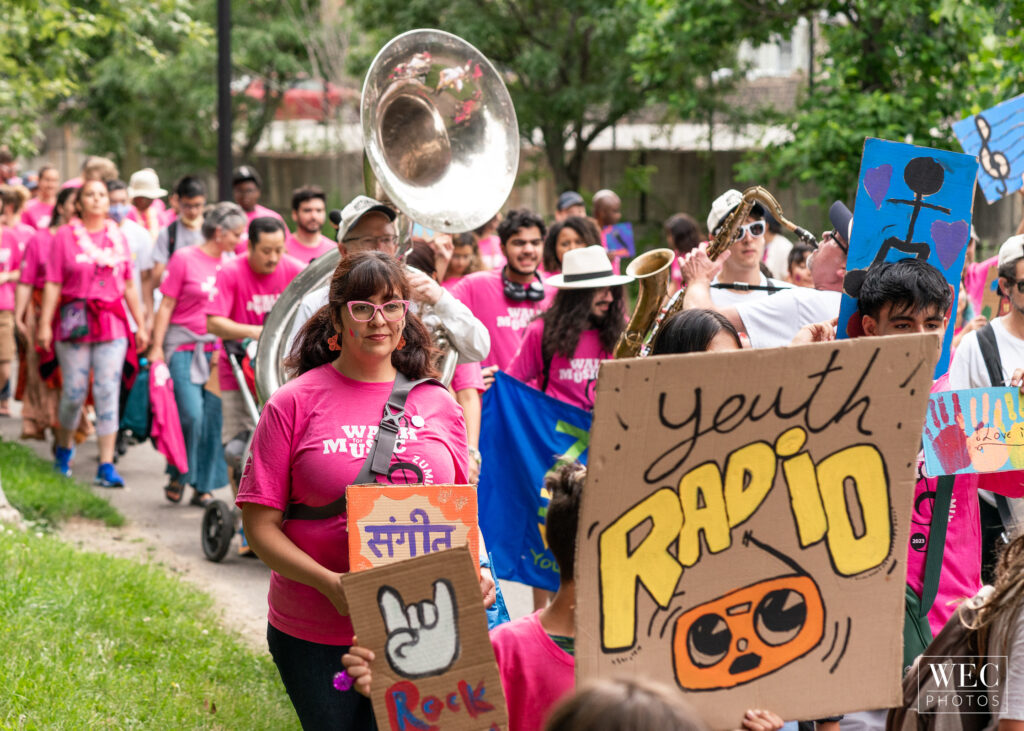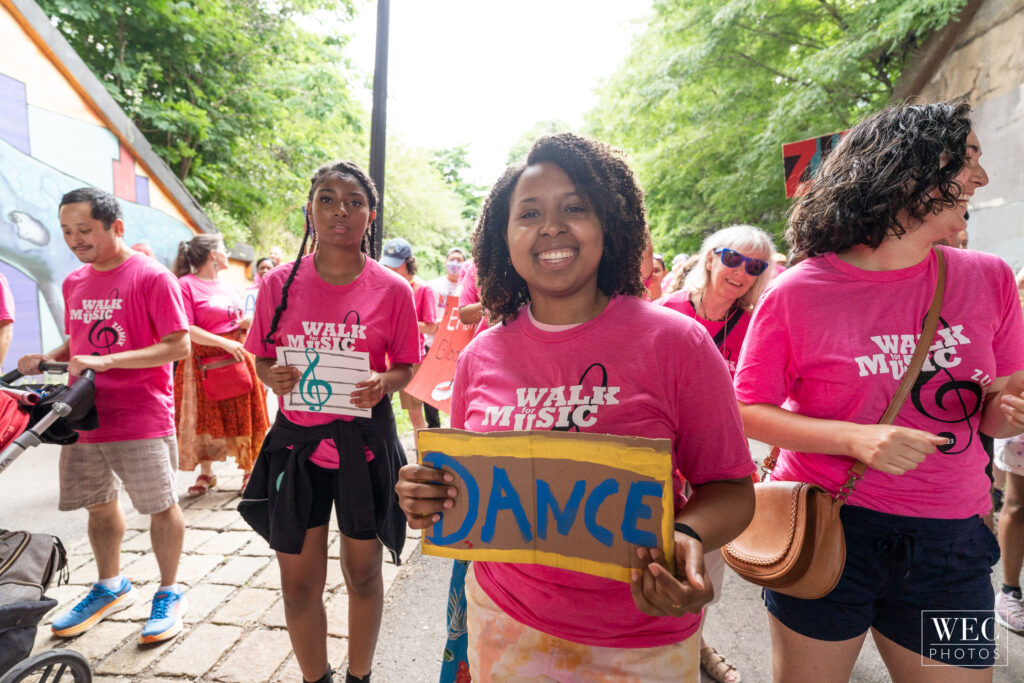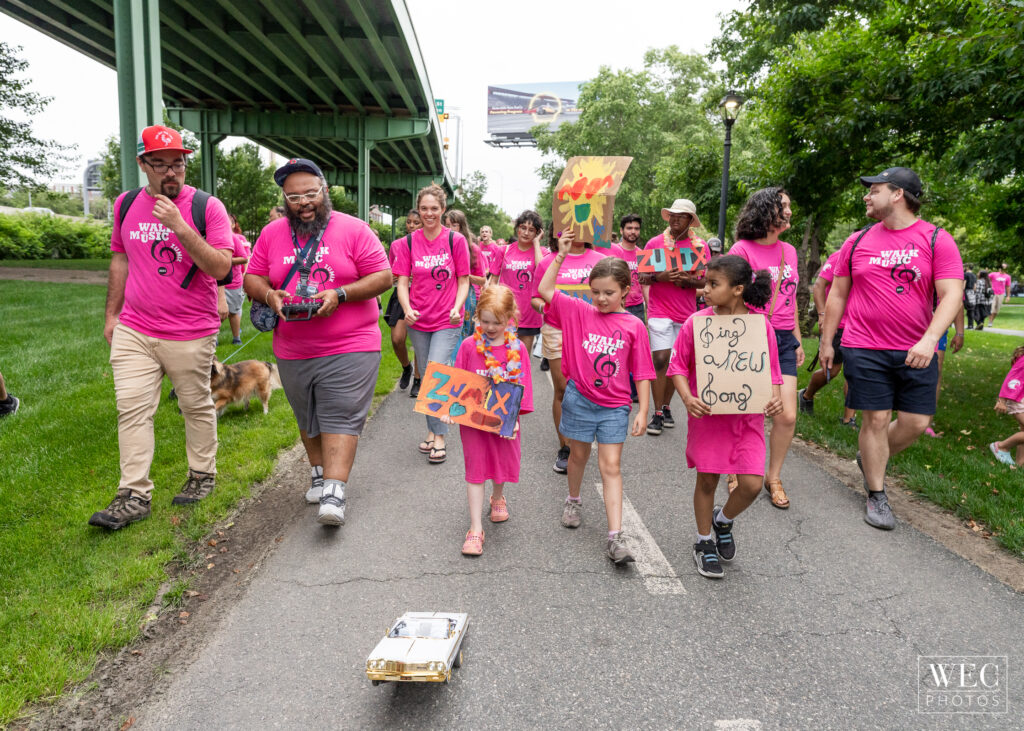 We came back to the Firehouse for taquitos from our friends at La Casa del Pandebono (now known as Bono Boston), and live music by our own ZuKix.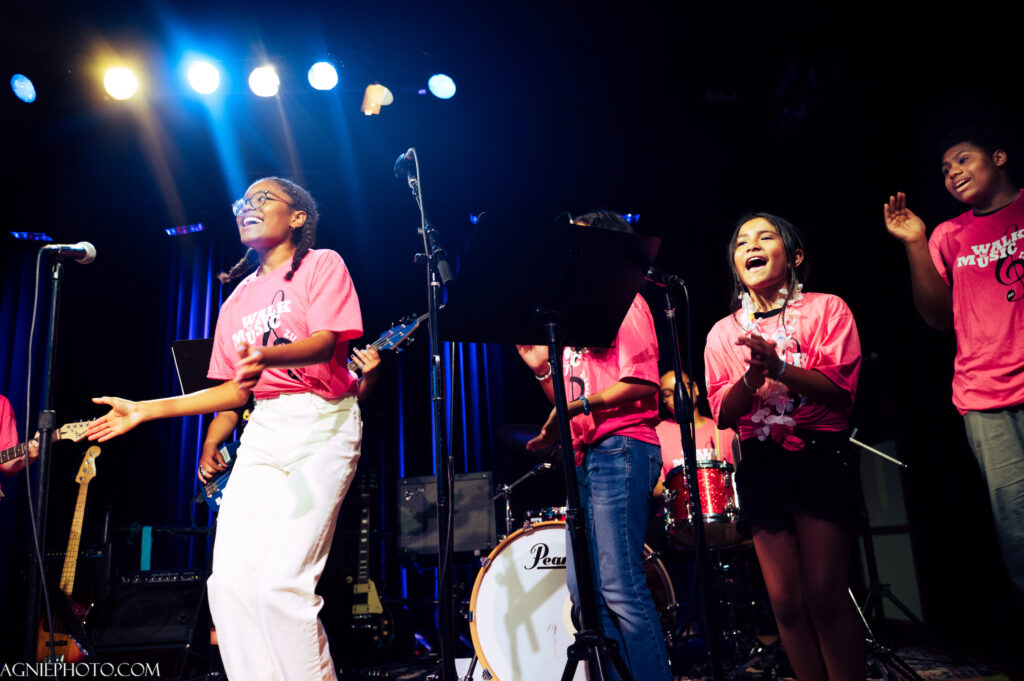 The evening ended with a free concert by local Eastie band Don't Be Denied (featuring former ZUMIX Board member Steve Snyder, ZUMIX staff member Omar Sosa and ZUMIX alum Linecker da Silva!).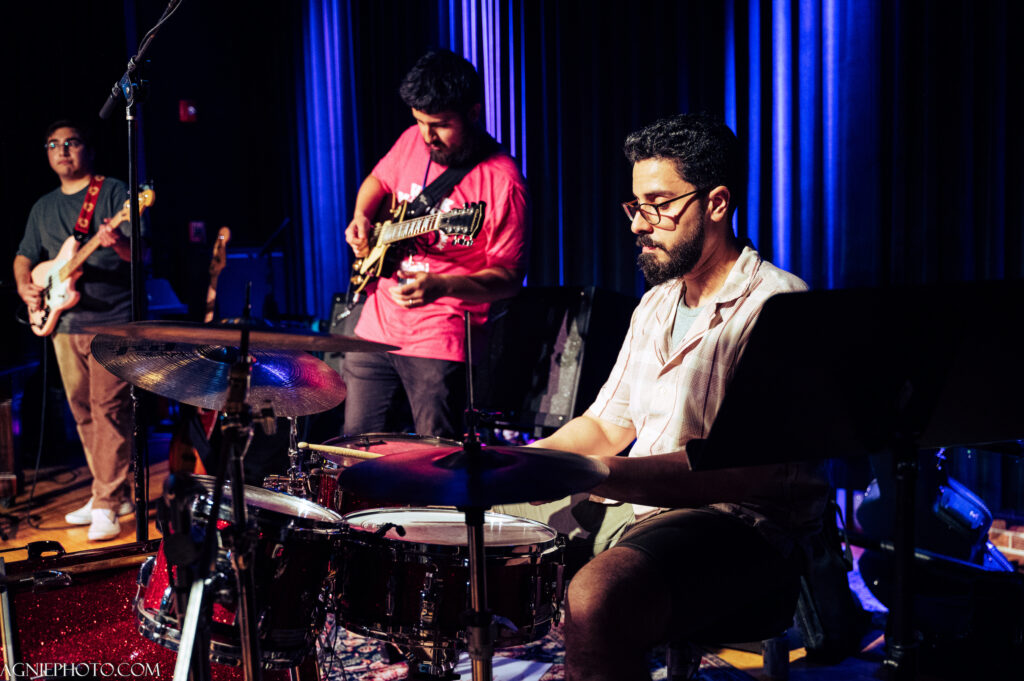 Mark your calendars for next year's Walk for Music in early July, and stay tuned for more posts celebrating our ZUMIX summer!